THE OFFICE Podcast Coming From Jenna Fischer & Angela Kinsey
The Office alums are back with the 'Office Ladies' Podcast.
The OFFICE based podcast is coming. According to some sources, Jenna Fischer and Angela Kinsey are coming up with an Office podcast.
Jenna, who played as Pam and Joshua Snyder's wife was herself -Angela - on the show are the alum of most long-running and loved TV sitcom.
Watch: Jenna Fischer and Angela Kinsey are coming with the office podcast.
The actresses podcast will be available to stream on platforms like Spotify, Apple Podcasts, Stitcher, etc. They covered all the major platform so it won't be hard to find yours.
On the Podcast - which is named 'Office Ladies,' the former alums of the show and real-life best friends will unpack all the goodies from the original shows as they will reveal their favorite episodes and behind the scene dramas. You will get every detail you thought you would never get to know.
(Did you know: Bob Odenkirk Almost Played Michael Scott In The Office Instead Of Steve Carell)
Fischer said, "As we close in on the 15th anniversary of the show, it seemed like a great time to share our stories and behind-the-scenes trivia with fans. Besides talking about 'The Office,' you can also hear us chat a little about our lives, our Target runs together, our friendship through the years."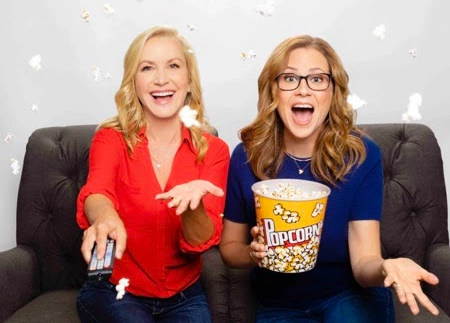 The two best-friends are excited for their upcoming podcast.
Image Source: Deadline
While actress with staggering net worth of $12 million said, "The Office' was such a fantastic chapter of our lives, and it means so much to us that we get to share some of our memories of filming it with our audiences."
Well, it seems like a promising podcast, hope they meet the audience expectations. Nonetheless, we wish them all the best for their project.
-->