The World of Barnaby Kay: Shaping Characters and Stories with His Remarkable Acting Skills!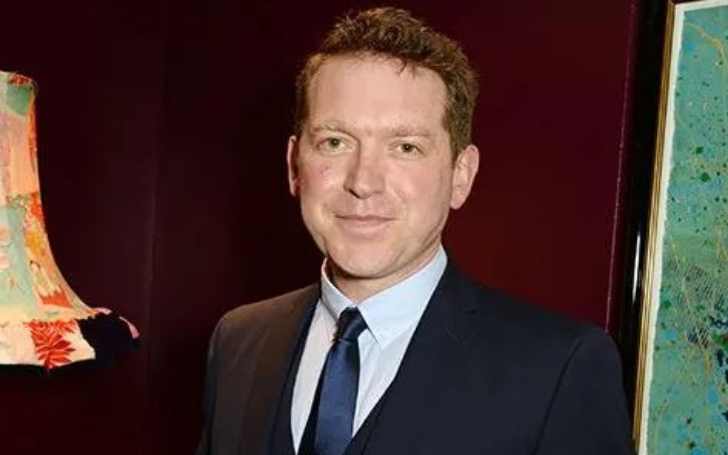 Barnaby Kay is a British actor known for his versatile performances across stage, film, and television. Born on July 9, 1969, in England, Kay has made a notable mark in the entertainment industry with his compelling portrayals of diverse characters. He has appeared in various renowned productions, showcasing his acting prowess and range.
With a career spanning both contemporary and classical works, Kay's contributions have garnered him recognition and respect among peers and audiences alike. His dedication to his craft and ability to immerse himself in various roles have established him as a respected figure in the British acting scene.
Wedding Vows and Son With Wife, Nicola Walker
Barnaby Kay's love story with fellow English actor Nicola Walker is truly heartwarming. The couple's journey began during their shared time on the stage in the play "The Libertine." Their connection blossomed, leading to a deep and lasting bond.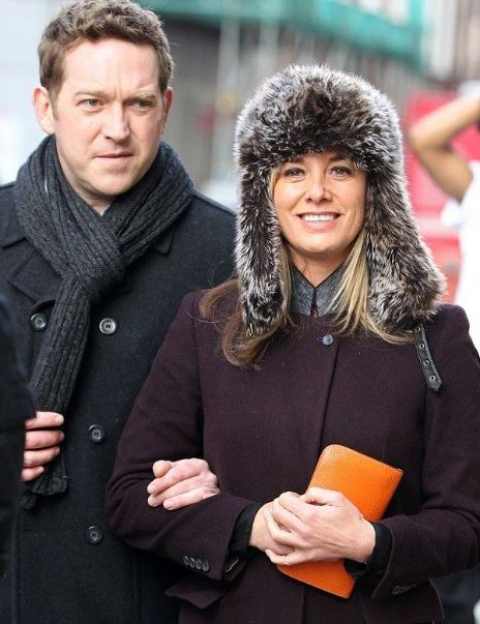 After two decades of love, they finally exchanged vows in 2013, solidifying their commitment to each other. Their love story took a new chapter with the arrival of their son, Harry Kay, in 2006.
The fairytale-like romance between Barnaby Kay and Nicola Walker serves as a testament to the enduring power of love that can be found in unexpected places, much like the stories from the fairytales.
More Than One Decade Marital Life With Wife, Nicola Walker
Barnaby Kay and Nicola Walker chose an intimate wedding ceremony surrounded by close loved ones. Despite their celebrity status, they've successfully kept their relationship private, evading gossip and controversies.
Their ability to focus on love and family rather than media attention sets them apart. Barnaby maintains a clean image, and Nicola's down-to-earth approach likened their marriage to a cherished day at work. Their enduring bond and commitment to privacy remain central to their heartwarming love story.
Barnaby Kay Movies and TV Shows
Barnaby Kay's versatile career spans television, film, theatre, and radio. His notable television appearances include roles in "The Five," "Wallander," "Doctor Who," "New Tricks," and "Spooks." In film, he has been part of projects like "Shakespeare in Love" and "Croupier."
On the stage, he's performed in productions such as "A Streetcar Named Desire," "As You Like It," and "Closer." Kay's radio work includes starring in BBC Radio 4's "The Lovecraft Investigations" series, featuring adaptations of H.P.
Lovecraft's works like "The Case of Charles Dexter Ward" and "The Whisperer in Darkness." His diverse roles across various mediums showcase his exceptional talent and versatility.
Spouse, Nicola Walker is Also a Successful Actress
Nicola Walker, a talented English actress known for her versatile roles across stage, television, and film, has captured audiences with her captivating performances and emotional depth.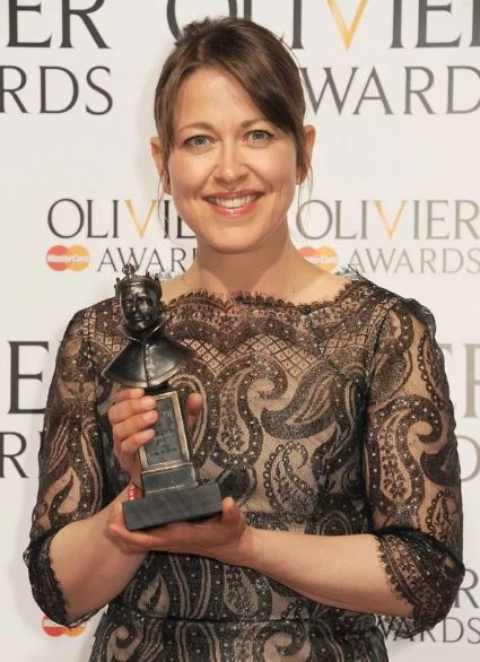 Born on May 15, 1970, in Stepney, London, Walker's career boasts a remarkable array of accomplishments, including acclaimed theater performances, memorable roles in TV dramas like "Spooks" and "Unforgotten," and collaborations with esteemed playwrights.
Her ability to portray complex characters with authenticity and nuance has earned her a reputation as one of Britain's most respected and admired actors. With her genuine talent and unwavering dedication to her craft, Walker continues to leave an indelible mark on the entertainment industry.
Net Worth and Salary of Barnaby Kay
Barnaby Kay, the accomplished actor, has amassed a substantial net worth of around $1.8 million as of 2023. His wealth mirrors his success in the entertainment industry.
Meanwhile, his wife, the talented actress Nicola Walker, boasts her own impressive net worth of $2.5 million.
As a power couple in the showbiz world, their combined fortunes amount to an astonishing $4.3 million, reflecting their achievements and contributions to the realm of lights, cameras, and action.
Also See: British Actor, Rupert Grint's Net Worth - Find Out How Rich the 'Harry Potter Star is
Early Life and Age
Born on April 9, 1969, in St Pancras, London, England, Barnaby Kay hails from a family of performers. His father was actor Richard Kay (1937–1985), and his grandfather was entertainer Arthur Kay (died 1970).
Currently, the English actor is in his mid-fifties and still pursuing his career as an actor. Furthermore, he was a member of the famous Royal Shakespeare Company.
Father Richard Kay's Legacy in Acting World
Richard Kay (1937–1987) was a British actor known for his notable contributions to the entertainment industry. Hailing from Newcastle-upon-Tyne, he received his education at Leighton Park School and Emmanuel College, Cambridge.
His prominent roles included performances in works such as "Déjà Vu" (1985), "Three Sisters" (1970), and "Wuthering Heights" (1978). On the television front, he made appearances in popular shows like "Coronation Street" and "Juliet Bravo." Richard Kay was married to Jacqueline Venetia Maxwell, and their marriage began in 1964.
Quick Facts on Barnaby Kay
Barnaby Kay, the accomplished British actor, marks his birthday on April 9. Holding British nationality, he was born to Richard Kay and Venetia Maxwell.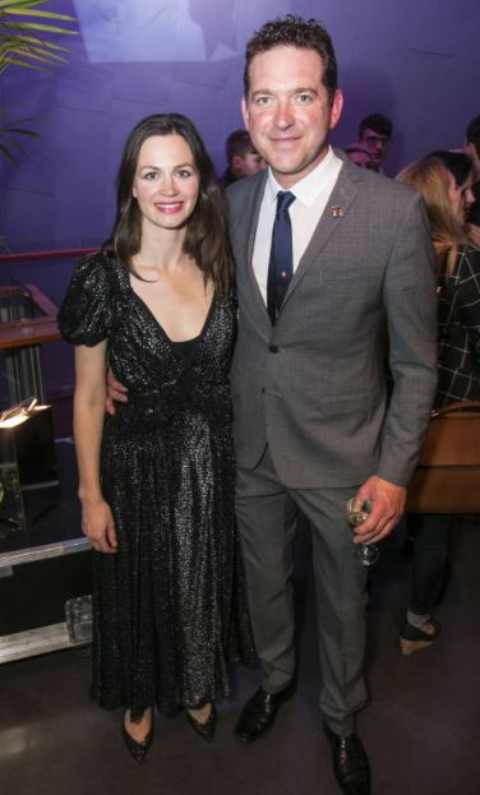 While he maintains a low profile on social media, he engages with fans on Twitter using the handle @barnaby_kay, where he has garnered over 1.7 thousand followers.
In the realm of theater, Kay has portrayed Banquo in William Shakespeare's "Macbeth," showcasing his theatrical prowess.
Stay With Glamour Fame For More
-->