Who is Thiago Silva's Wife? Details of His Married Life and Kids!
Published Fri Nov 06 2020 By Bran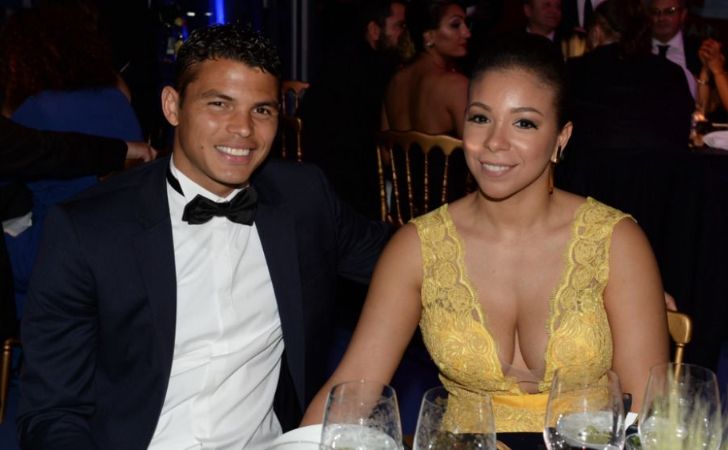 Grab all the details revolving around the married life of Chelsea's new brick wall of a defender, Thiago Silva.
It wasn't until 2020 when the former PSG defender Thiago Silva decided to make a move to the English Premier League, arguably the most entertaining soccer competition around the world. English giants Chelsea was quite lucky to get his signature on a free contract after his last one expired at the French champions. Despite his age, he has proved to be a fine wine, which just keeps on getting better with the age as Frank Lampard's side, which was struggling to keep a clean sheet, hasn't conceded a single goal in weeks.
No matter how talented one is, everyone needs a partner to share all the good and bad times. In the case of the former Brazil skipper, it was his wife, Isabelle da Silva who has been with Chelsea's number six since the early 2000s. Stay with us as we take you close to their romantic history, married life, and children.
Thiago Silva And Wife Isabelle da Silva: Married for 15 Years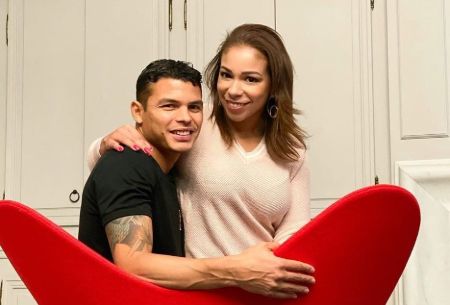 Thiago Silva and his wife Isabelle Silva tied the knot in 2005.
Photo Source: The Sun
It isn't common in the football universe that you see a player sticking with a single girl as footballers are someone who is loved by women. Unlike the likes of Cristiano Ronaldo and Ronaldinho, Thiago Silva was a rare breed who only fell in love with a single woman, Isabelle da Silva and decided to settle with her.
Recommended: Who is Sam Ehlinger Girlfriend? Find Out About His Relationship
The dating history of Thiago Silva and Isabelle da Silva dates way back to the early 2000s when they first met with each other. The pair shared a special connection from the first meeting itself, which led them to go on dates. After dating for several years, the love birds eventually decided to take their romance to the next level by getting married. Thus, they exchanged their wedding vows in an intimate ceremony in May 2005. As the love birds spent the last seven years at the French capital as he played for Paris Saint Germain, both the pair got their French citizens.
Thiago Silva and his family moved to London following his transfer to Chelsea.
Photo Source: Pinterest
Following their marriage, Thiago Silva and his wife share two adorable sons named Isago and Iago. The family sticks together and watches all of the Brazilian football matches. His spouse often posts Instagram stories and pictures with himself to let their millions of fans know about their status.
Thiago Silva's Wife Supported Him Throughout All the Lows
When you are a footballer like Thiago Silva, you have to be expecting some tough times along with the good ones. The veteran might have bagged multiple league titles at his time in PSG, but he went through many injuries and losses in the past. In fact, he was just injured before the 2014 World Cup semi-finals and had to see his side get an embarrassing loss of 7-1 to the Germans from the bench. Getting through moments like that would have been impossible if it weren't for the company of his wife, Isabelle da Silva.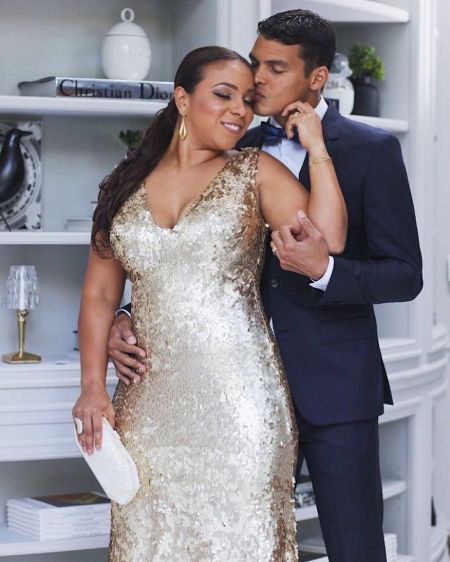 Thiago Silva's wife motivated him to play football after he suffered from tuberculosis.
Photo Source: The Sun
Isabelle is even responsible for all of Thiago's football achievements since it was the footballer's wife who encouraged him to follow his dream despite his life-threatening illness. Surprisingly, back in 2005, an overweight Silva failed to adjust to cold Moscow's environment and suffered from Tuberculosis for six months. The doctor even made a harsh statement that he was just a fortnight away from facing death.
Also See: Who Is Ari Melber Girlfriend In 2020? Find Out About His Relationship
For more news and updates about your favorite stars, please stay connected with us at Glamour Fame.
-->