Things You Might Not Know About Big Little Lies Cast Member Santiago Cabrera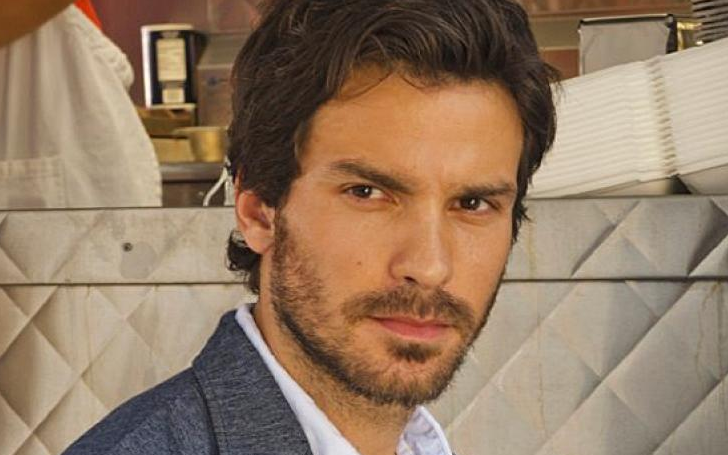 Santiago Cabrera has an exciting and inspiring story to tell.
The Big Little Lies (check out the season two teaser) star, Santiago Cabrera, is one of the most celebrated actors in the television series industry. The actor is well known for his role as Isaac Mendez in the television series, Heroes.
The actor somewhat inspiring story of his own. Santiago was always on the move as his dad was a diplomat. Cabrera spent a third of his life in England.
Watch: Big Little Lies - The Funniest Scene with Santiago Cabrera
Being from a mestizo ethnicity, we can pretty much guess the actor is originally from Chile. So, Santiago spent a few years in Chile too.
Santiago Cabrera revealed he was fluent in English when he was just ten as his family relocated to London. But the actor said despite staying in England; he spoke in an American accent because Cabrera attended an American School.
So, the struggle to blend into local people was really something for the actor. He was constantly trying to blend with the English people while in England.
Also Check: Ava Phillippe Had A Red Carpet Reunion With Mom Reese Witherspoon To Celebrate The Season 2 Premiere Of 'Big Little Lies'
Even when he was in Chile, he had to try really hard as he spent most of his time abroad.
Everything really matters when it comes to shaping yourself into something — so creating characters to blend in, which Cabrera was really good at shaped him to be a better actor.
The actor's first project came as his big break when he played the Austrian composer Mozart in 'Amadeus.'
Watch: Santiago Cabrera and Anna Marcea HBO's "Big Little Lies" Premiere
Then drama projects just lined up for him. The actor even played Sir Lancelot in 'Merlin' before finally getting a role in 'Heroes' as a New York artist who paints the future.
Cabrera believes he is a good observer. The actor revealed he used to hang out with all kinds of people. As a shy kid, Cabrera always watched them getting into all kind of troubles but never involving himself.
So, Santiago would just imitate them later, and that's the only thing he did. Believe us; the actor is fluent in almost all English accent.
Cabrera, 41, was good at sports which just proves the actor was king of fitting in. Santiago revealed he played semi-pro soccer, but never considered it as a career.
Also Check: Jennifer Garner's Birthday Tribute To Reese Witherspoon is Beyond Amazing
When the 41-year-old actor first started his acting career, he got small parts on British television.
The actor still remembers his first project where he played a motion-capture character for a video game. Cabrera earned £1000, which is equivalent to $1230.
Of course, there were times of struggle, too; it was not all easy for the actor. Santiago pursued different jobs, a waiter, barman, tried to become a professional party planner.
The actor even tried rickshaw pulling and described it as one of his most unique jobs because the clients were mostly drunk.
Watch: Santiago Cabrera on 'The Musketeers'
Well, those were the struggling days of the actor, which seemed pretty rough, but none of the jobs really worked for him as fate had a different plan for him.
The actor soon got a big break in English TV as he was selected for the hit TV show, The Musketeers, as 'Aramis'. Following which there was no turning back for the actor.
Soon, Cabrera found love of his life. The actor is married to a lovely wife, writer-director Anna Marcea, for 14 years now. They share a very understanding relationship. The two made a pact to never stay away from each other for more than two weeks.
This is undoubtedly one of the most beautiful stories and inspiring at the same time. The actor got his career sorted; he found his love and working in our favorite show "Big Little Lies."
-->