This Year's Comic-Con Exclusive Sees Lego Debuting New Captain Marvel Set
Published Tue Jun 18 2019 By Andrew
New Captain Marvel set debuted in this year's comic-con.
Each and every year the comic book fanatics and other pop culture fans rush their way to the San Diego Comic-Con and while in the iconic program LEGO also hits the convention with several kits debut.
This year also saw some astounding kits and the first SDCC model just been unveiled, which assembles a LEGO build featuring Captain Marvel is the one that stands out. The 270-piece set that comprises of two minifigures, a brick-built recreation of the Axis ship and more.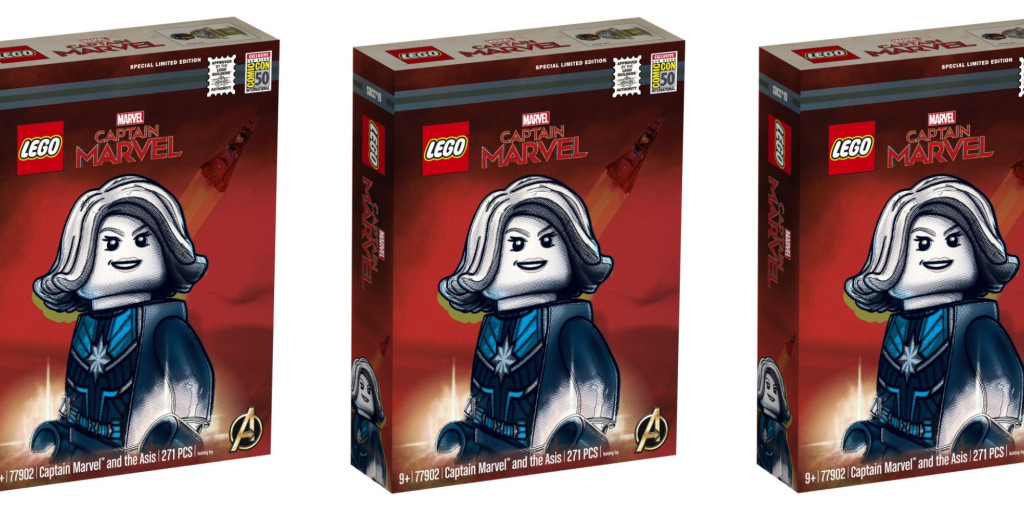 Captain Marvel Lego series.
SOURCE: 9to5Toys
Following the same trend as the past several Comic-Cons, these creative sets will be exclusively made available for those who are in attendance of the convention come July. If you are a great lego collector or would like to get this particular set then adding Captain Marvel and the Asis to your LEGO collection would require you to be an SDCC attendee and it is the only official way.
If you miss your chance there, you'll have to make you go to the secondhand market to hopefully score this limited edition release. It currently sells for $45, which is a bit steeper than previous year's builds.
The best cosplay on Comic-Con
Getting Captain Marvel to your lego Ensemble is always a great thing. With this being the second time focus on Captain Marvel, this time around the smaller size creation is even more appealing. Although the fans find themselves a bit disappointed with the fact that the build will be limited to Comic-Con, the included minifigures will certainly be the stars of the show. However, the usual SDCC box art and exclusivity will make this LEGO release a must-have for an array of enthusiastic collectors.
-->