Tiffany Boone's Husband: Everything to Know About Her Married Life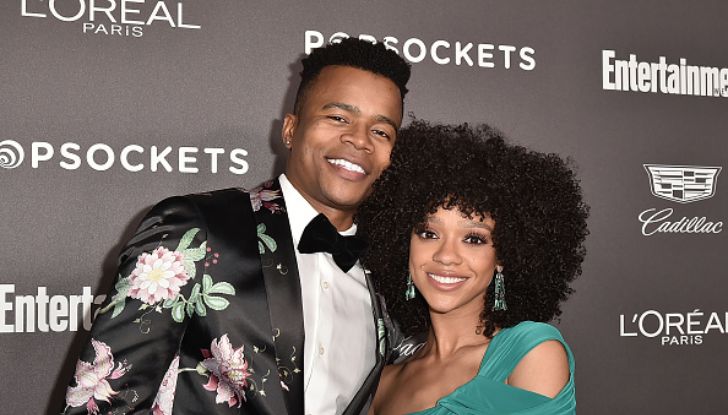 Who is Tiffany Boone's Husband? Get the Complete Report Here!
Tiffany Boone is an American actress, widely recognized for her character Mandy Lang in the second season of the Fox TV series Following. Having appeared in supporting roles for a number of television shows and films, Tiffany is yet to hit big in Hollywood.
Raised by a single mother, she graduated from the California Institute Of Arts in 2009. A rising star undoubtedly, Boone is set to appear in Hulu's upcoming drama Nine Perfect Strangers. The actress has been pulling a lot of headlines lately for both personal and professional reasons. Continue reading to catch exclusive details of Tiffany's life.
Who is Tiffany Boone's Husband?
It is known that The Chi actress is pursuing a soaring career alongside a blissful personal life. Boone will soon walk down the aisle with her long-time boyfriend and now fiance Marque Richardson. The couple got engaged in 2020 and in a private ceremony, as per sources.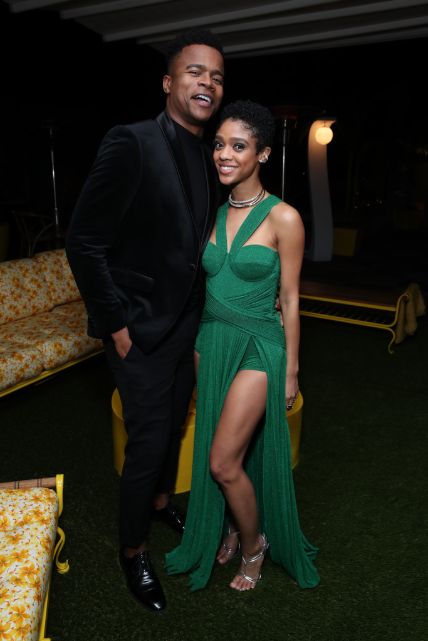 Tiffany Boone got engaged to her long-time boyfriend Marque Richardson in 2020.
Photo Source: Zimbio
Tiffany's soon-to-be husband Marque Richardson is a fellow actor, born on October 23, 1885, Marque, like her fiance, is a rising star. Apart from being one of the best upcoming stars, Richardson is also a national-award-winning Tap dancer. He is best known for his role Reggie Green in Dear White People and as Mark Gage in HBO series The Newsroom.
Check Out: Daniel Ek is Married- Who is His Wife?
A San Diego native, Richardson reportedly acquired a degree in Business and Public policy on full scholarship from Bill & Melinda Gates Foundation in 2007. The actor today is a strong advocate of community service and is associated with many global service projects. He boasts a soaring net worth of $4 million in 2021.
Tiffany Boone and Marque Richardson!
Although it isn't known when exactly the two actors started dating, fans believe the roots of their romance to be on the set of 2011. Joseph Kahn directed Detention, where both Boone and Richardson were in supporting roles.
Tiffany Boone's fiance Richardson is also a National Award-winning tap dancer.
Photo Source: Knap Well
The couple hasn't cared enough to narrate their love story to fans but they haven't shied away from sharing tidbits of themselves either. In fact, the duo gave their fans a lot to gawk at during the quarantine time in 2020. Richardson came in support of Boone when she left the show The Chi in 2018 after alleging sexual misconduct by co-star Jason Mitchel.
Tiffany Boone on Quitting "The Chi"!
Boone was playing the role of Jason Mitchel's girlfriend in the Rick Famuyiwa directed tv drama The Chi when she decided to leave the project midway making harassment allegations against Jason.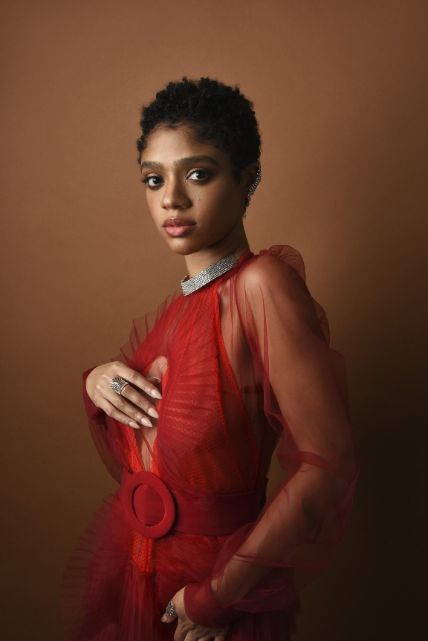 Boone left the highly-rated show The Chi in 2018 after accusing co-star Jason Mitchel of sexual misconduct.
Photo Source: Elle
Boone's hasty yet courageous move was praised by the fraternity. Actor Michel was fired from the show in May 2019 after showrunner Ayanna Floyd Davis made the same accusations. She went on to appear in the Amazon series Hunter and Hulu's miniseries Little Fires Everywhere.
Don't Miss: 'The Goldbergs' Season 9 to Come Soon
The actress later revealed that there were many who questioned her decision to quit the hit show. Taking to her Instagram, 33 years old Boone wrote; "The weight of what I was leaving behind felt like a ton, but the weight of my responsibility to speak up was even heavier."
For more information and news on your favorite stars, stay connected to Glamour Fame.
-->