What is Tim Tebow's Net Worth in 2021? Find All the Details of His Earnings and Wealth Here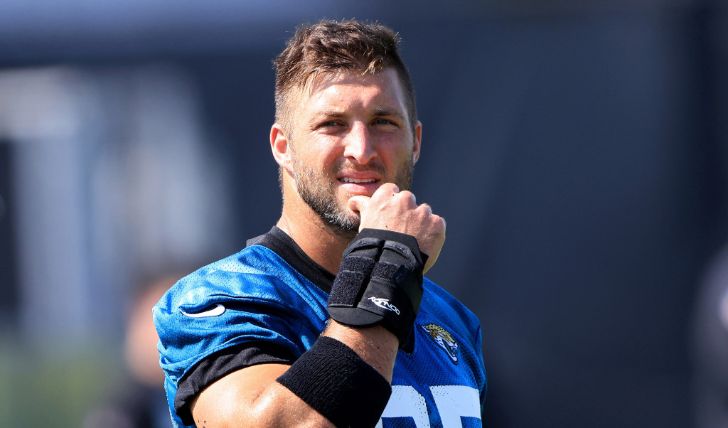 Inside Tim Tebow's Soaring Net Worth in 2021: All Details of His Earnings Here!
A former quarterback in NFL's Philidelphia Eagles, Tim Tebow left the league in 2016 and started a career in baseball. He spent a few years playing in minor leagues as a left fielder until his retirement in 2021. The 6 ft 3 tall athlete tried to relaunch his football career in 2020, but the Jacksonville Jaguars released Tebow after one preseason game.
Timothy Richard Tebow was born on August 14, 1987, in Makati, Philippines. Better known for his remarkable collegiate career, Tebow is a Heisman Trophy winner. In a career spanning over one decade in NFL and MLB, Tebow has undoubtedly made a solid place for himself; continue reading to find how much of a fortune Tebow has made in his tenure.
What is Tim Tebow's Net Worth in 2021?
The Denver Broncos selected Tebow in the first round in the 2010 NFL draft. But despite having an outstanding collegiate record, Tebow's performance in the NFL is much debated. Tebow has played for New England Patriots, Philidelphia Eagles, and Jacksonville JaguarIn his six-year-long NFL career.
The Jaguars released Tebow after a brief stint.
Photo source: Sports Casting
After ver six years in NLF and four years in MBL, one would think that Tebow would have a colossal figure by now. But the Jacksonville native's estimated net worth has come out a bummer. As per The Sun, Tebow's net worth in 2021 is estimated to be $5 million. He reportedly earned a little under $10 million in his NFL career.
Check Out: What is Cole Hamels' Net Worth in 2021? Learn About His Salary and Earnings.
A year playing for the Eagles endowed Tebow with a whopping $4.1 million. When Tim started a career in baseball, he was reportedly earning a base salary of $660,000. Known for being a staunch Christian, Tebow's career also spans broadcasting and filmmaking.
Tebow made a little under $10 million in his NFL career.
Photo Source: NBC News
In 2013, Tim briefly contributed to ESPN as a college football analyst. He co-hosted SEC Nation and later ABC News' Good Morning America. Tebow and his brother, Robby Tebow, have executive producer credits in the 2018 film, Run the Race. After his release by the Jaguars, Tebow is currently a free agent.
Has Tim Tebow Already Joined a New Team?
After his short-lived career with the Jaguars, Tebow is said to be involved with another team. No, we aren't talking about a new contract with any of NFL or MLB's franchises. Tebow, in a newfound venture, has reportedly partnered with a juice company named Juice Bar.
Tebow is married to a former Miss Universe pageant winner. Photo Source: Orlando Weekly
He has signed to be the brand's national ambassador. In conversation with Fox Business, the former quarterback said, "The biggest thing about Clean Juice is that you can trust the product and brand, there aren't a lot of products that are transparent about their what is in your food."
Don't Miss: Thomasin McKenzie's Net Worth in 2021: All Details Here.
Despite a mediocre run in the NFL, Tebow is going down in its history as the most notable cut. Bryan DeArdo of CBS Sports says, "Tebow's name recognition and unbelievable popularity was enough to warrant a spot in the list. Tebow is married to former Miss Universe pageant winner Demi-Leigh Nel-Peters.
For more information and news on your favorite stars, stay connected to Glamour Fame.
-->