Who is Timothy Olyphant Wife? Learn About His Married Life Here!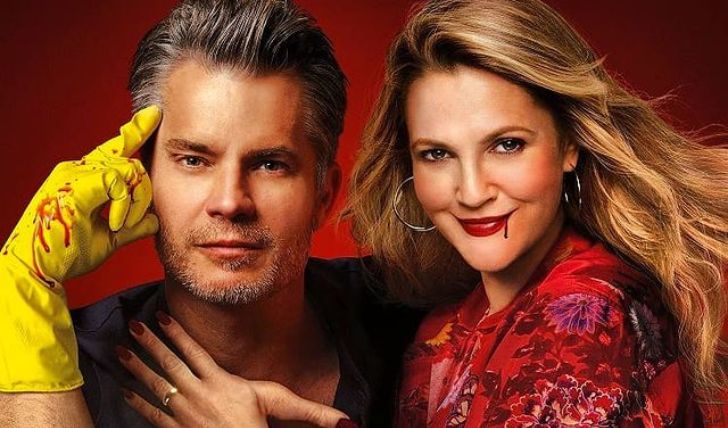 Everything to know about Timothy Olyphant's life with his wife of three decades: Complete story here!
Best known for portraying Marshal Raylan Givens on Justified from 2010-2015, Timothy Olyphant is a multiple-award-winning actor, categorically recognized for his excellent work in theatre. Olyphant's stellar resume includes credits like Scream 2, A Man Apart, Deadwood: The Movie, Catch and Release, and more.
Born on May 20, 1968, in Honolulu, Hawaii, Olyphant made his off-Broadway debut in The Monogamist; a few more notable works in broadway, the actor made his feature film debut in The First Wives Club. If you've been wondering about Timothy's personal life, about whether the actor has led a life of a philanderer or has been a one-woman man, then you'll be impressed to know that Timothy fits the latter category.
Timothy Olyphant is married to his college sweetheart!
Olyphant's journey as a married man started before the actor rose to fame. Timothy and his college sweetheart, Alexis Knief, have been married since 1991. But the couple's marital life is nothing like other high-profile couples; instead, the duo has kept things very low-key and continues to do so. Olyphant and Alexis met at the University of Southern California and started their life together.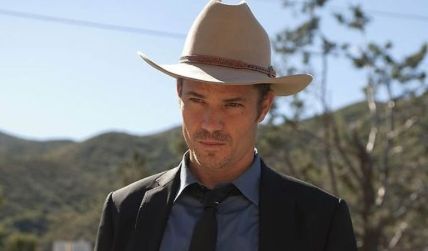 Olyphant met his now-wife at the University of Southern California.
Photo Source: Instagram
If you are curious about Olyphant's wife and her occupation, you might want to assuage your curiosity with relative conjecture because there is very little known about Alexis and her life as an individual persona. As of now, her only claim to fame remains her husband's celebrity. The Scream actor once revealed that he and his wife promised to grow old together, and we can all see the pledge coming true.
Don't Miss: Who Is Bob Odenkirk Wife? Details Of His Married Life And Children!
What could be the secret behind the couple's longstanding marriage? Many might say the duo's careful planning of their life together. Timothy and Alexis waited eight years before jumping into parenthood. They welcomed their first child, Grace Katherine, in 1999, Henry in 2001, and Vivian in 2003. In addition, the family of five also has four-legged members in their happy household.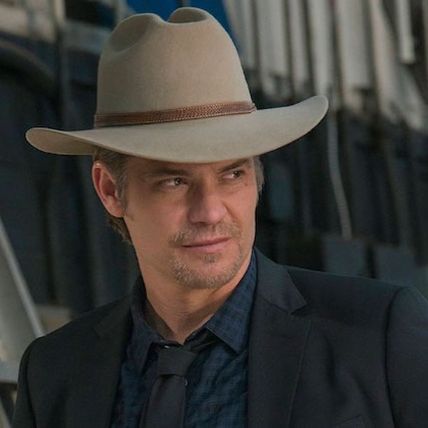 "You have to be with the right person," Olyphant on his enduring marriage.
Photo source: Instagram
The Olyphant family has two dogs, one rabbit, and a guinea pig; now, if their's isn't the perfect description of 'I want what they have' family, then we don't know what is. Olyphant's decade-old interview shows the actor sharing the key to his enduring relationship. "You have to be with the right person, and you both have to be willing to do the work, day in and day out, to make it happen," the actor had said.
Timothy Olyphant is returning as Raylan Givens!
A sequel to the fav-favorite Justified was teased in March 2021, and Olyphant as its leading man was discussed widely. A year later, the speculation has come true. Timothy is returning as Marshal Raylan Givens in the upcoming Justified sequel. Not only that, the Emmy-nominated actor is also on board as the executive producer of the limited series show.
Timothy is also in charge as the executive producer of the upcoming sequel.
Source: The News
The official synopsis of the upcoming Justified: City Primeval reads, "Having left the hollers of Kentucky eight years ago, Raylan Givens now lives in Miami." The synopsis described Olyphant's character as a US marshal, balancing his life as a father of 14 years old girl. "A chance encounter on a desolate Florida highway sends him to Detroit.There he crosses paths with Clement Mansell," the recap further reads.
Check Out: Is Olivia Culpo in a Relationship? Who is her Boyfriend?
Based on Elmore Leonard's crime novel City Primeval: High Noon in Detroit, the sequel will have the show's original cast members reprise their respective roles. Justified was the most critically-acclaimed show from 2010 to 2015. FX Entertainment's President Eric Schrier said, "To have this group come together again with Tim as Raylan in a new and different Elmore Leonard story is thrilling."
For more information and news on your favorite stars, stay connected to glamour fame.
-->