Who Is Bob Odenkirk Wife? Details Of His Married Life And Children!
Published Fri Jun 14 2019 By David
Bob Odenkirk has been married for many years. Who is his wife? Grab all the details!
Bob Odenkirk is famously known for portraying the extremely improvisational criminal attorney, 'Saul Goodman' in AMC's hit series 'Breaking Bad.'
Bob Odenkirk portrayal in Vince Gilligan's crime series grew into such prominence that it won him several accolades along with his own standalone series. But here we will take you through the other side of this prolific actor; his personal life.
So if you've been aspiring to know the details regarding Bob Odenkirk's wife, children, and his early life, then you are just a stroll away from knowing all those fascinating details.
Bob Odenkirk's Wife And Children
Bob Odenkirk's been a married man for a long time. He is officially committed to the American film producer Naomi Odenkirk. The couple wed in the year 1997. Together, they have two children, a son named Nathan Odenkirk and a daughter named Erin Odenkirk. Fun fact: it was his wife and children who talked Bob into playing the role of Saul Goodman.
Few are aware of the fact that Noami was the producer of Bob Odenkirk's film debut "Melvin Goes To Dinner". But many people might be wondering how the Odenkirks met.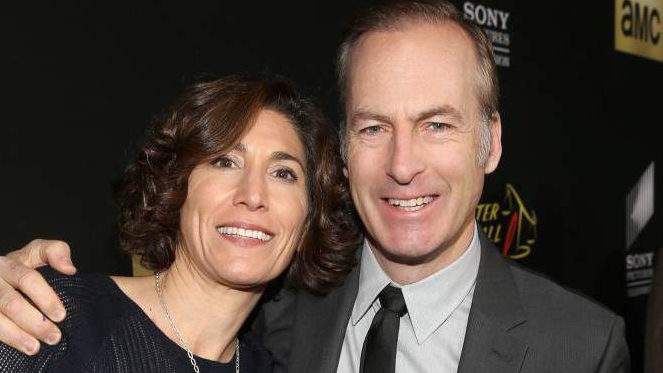 Bob Odenkirk wife and his Naomi Odenkirk
SOURCE: Heavy
Naomi revealed to Playboy Magazine that she followed Bob for over a year before he paid attention to her. Mrs. Odenkirk explained she first saw Bob Odenkirk perform in a famous comedy club in California and she couldn't get him out of her mind afterward. It flew into her that she would want to be married to Mr. Odenkirk, but she was timid during their first meeting. In the long run, they knew one another, and as they say, the rest is history.
Also Read: Arnold Schwarzenegger's Daughter Katherine Schwarzenegger Married to Chris Pratt; All the Details Here!
Odenkirk's wife is also an agent for a lot of Hollywood stars. She serves as representative for SNL celebrities like Kirsten Wigg, Bill Hader (Barry), Jenna Fischer from The Office, Casey Wilson, and Derek Waters from 'Comedy Central's' 'Drunk History,' as well as her husband, Bob Odenkirk himself. Naomi's first client was Stephanie Courtney, who we best know as Flo from the Progressive Auto Insurance commercials, who also used to babysit Odenkirk's kids along with Wiig.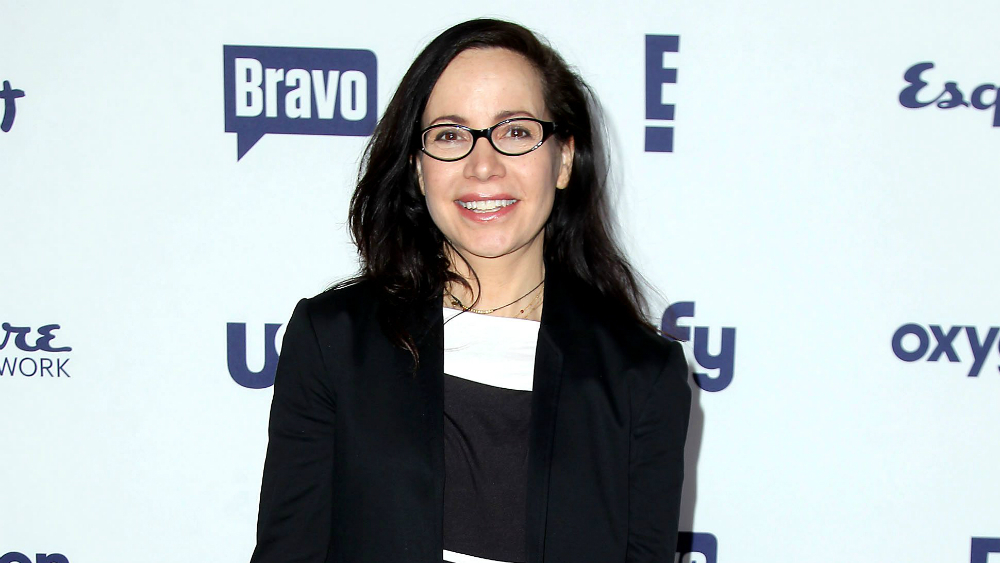 Before Naomi, Bob Odenkirk was previously in a relationship with Janeane Garofalo.
SOURCE: Variety
Before marrying Nomi, Bob was in a relationship with the famous American stand-up comedian and actress, Janeane Garofalo for over a year in 1995 and 1996.
Bob Odenkirk: Early Life, Career, Ongoing Projects
Bob Odenkirk (Robert John Odenkirk) was born on 22 October 1962, in Naperville, Illinois, USA. Odenkirk is an American by nationality and he is of German, Irish, and Scottish ethnicity.
Bob Odenkirk is the son of Walter Odenkirk and Barbara. He has six kin. Bob's younger brother Bill Odenkirk is a comedy writer. His folks separated due to his fathers' alcoholism.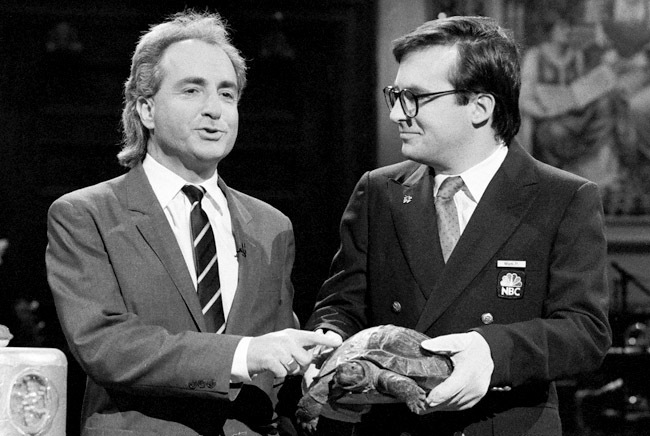 Bob Odenkirk (right) in SNL.
SOURCE: Upprox
Odenkirk went to Naperville North High School and Marquette University in Milwaukee, Wisconsin. He later moved to Southern Illinois University in Carbondale, Illinois. He initially visited Chicago's Second City Theater at the age of fourteen.
Recommended: Is Nicole Beharie Married? Does She Have A Husband Or A Boyfriend? Details Of Her Dating Life!
Bob first started his career as a radio DJ for WIDB in Illinois, where he created a late-night radio comedy show entitled The Prime Time Special. He was enlisted as a writer at Saturday Night Live in 1987 and worked there until 1991. Since then, he has done numerous shows and has shown up in several films and programs. From the late 1980s to 1990s, he worked as a writer for TV programs 'Saturday Night Live,' 'Late Night with Conan O'Brien,' 'Get a Life,' 'The Ben Stiller Show' and 'The Dennis Miller Show.'
In the early 2000s, Odenkirk met the comedy duo 'Tim & Eric' and ventured their television series 'Tom Goes to the Mayor and 'Tim and Eric Awesome Show.' He then went on to helm three films, 'Melvin Goes to Dinner (2003),' 'Let's Go to Prison' (2006), and 'The Brothers Solomon' (2007). Odenkirk's first gig in films were minor roles in movies such as 'Wayne's World 2,' 'The Cable Guy,' 'Can't Stop Dancing,' and 'Monkeybone.' From 2009 to 2013, he played the character of Saul Goodman in the TV series Breaking Bad for which he was bestowed with Screen Actors Guild Award for Outstanding Performance by an Ensemble in a Drama Series in 2014.
As of now, Odenkirk is playing Jimmy McGill/Saul Goodman in the TV series Better Call Saul (also the spin-off of Breaking Bad) since 2015. For his credits in Better Call Saul, he won the Critics' Choice Television Award for Best Actor in a Drama Series. He was likewise nominated for the Golden Globe Award for Best Actor – Television Series Drama for his performance in the same show.
Be sure to visit our website Glamour Fame for more celebrity content.
-->