Tom Hanks Revealed He Felt Very Lonely While Filming Toy Story 4
Published Tue Jun 18 2019 By David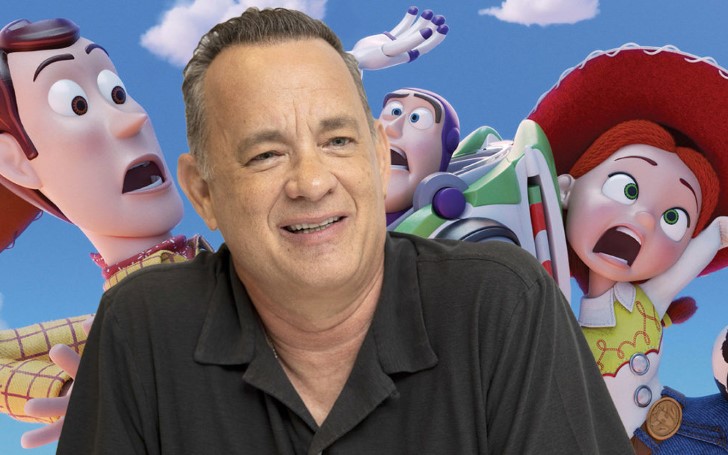 Veteran star, Tom Hanks reveals he felt very lonely while filming Toy Story 4.
The 62-year-old actor, who voices 'Woody' in the beloved Pixar series, Toy Story, said recording the last scene kicked off a 'transcendental moment.'
The film additionally features 'Buzz Lightyear' (Tim Allen), 'Jessie' (Joan Cusack) and new character 'Duke Caboom' (Keanu Reeves). Talking at the film's European premiere on the red carpet in London's Leicester Square, Hanks said he had to 'collect himself' after he became emotional.
Tom Hanks voices the character, Woody in the Pixar franchise, Toy Story.
Tom Hanks said: 'I got a text from Tim Allen who said: "Have you seen these last few pages?" I had not. He was still recovering from the process of recording them. I wasn't sure what the last page was going to be. We finished one sequence and they said, "Ok, thanks, you're done", I had to take a moment to collect myself.'
The academy-winning star confessed he had spent up to five hours alone in the recording booth and admitted of sessions being 'very lonely'.
Also Read: Check Out These New Toy Story Trainers Released By Adidas
Tom said the recording sessions had taken about five hours because 'you have to get to all these emotional places on the microphone.' The actor added when they had finally done it they stumble out of the session and somebody coming into the next session could have been anybody from Tony Hale or Tim Allen or Annie Potts. But they don't really see what they had done until the movie's release, itself.
Toy Story franchise has won two 'Academy Awards' and the hit series has enjoyed major global success since it first appeared in 1995.
Hanks added he had bowed his head to the geniuses at Pixar; 'they do not take their duties lightly.'
The much-awaited film Toy Story 4 will hit cinemas on Friday, June 21, about 9 years from its last movie.
Recommended: Firebox Is Now Selling A Toy Story Alien Cup And Fans Are Incredibly Grateful
The franchise is based on the anthropomorphic concept that all toys, obscure to people, are secretly alive, and the films focus on a different group of toys that feature a classic cowboy doll named Sheriff Woody and a modern spaceman action figure named Buzz Lightyear, essentially voiced by Tom Hanks and Tim Allen, respectively. The troop unexpectedly embark on excursions that challenge and change them.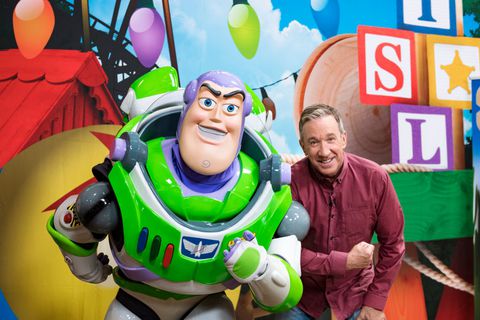 Tim Allen the real voice behind Toy Story's Buzz Lightyear.
SOURCE: Seventeen Magazine
The first three films, produced on a total budget of $320 million, have earned more than $1.9 billion worldwide box office. Each film set box office records, with the third being incorporated in the top 15 all-time global films. The franchise is the 24th highest-grossing franchise worldwide, the fifth highest-grossing animated franchise (behind 'Despicable Me,' 'Shrek,' 'Ice Age,' and 'Madagascar'), and is among the most widely praised trilogies of all time.
You May Also Like: Tim Allen and Tom Hanks were Moved To Tears By The Script for 'Toy Story 4'
The first, second and fourth films got a perfect 100%, with the third getting a 98% rating, on Rotten Tomatoes. The third installment in the series is the fourth highest-grossing animated film and the 28th highest-grossing film of all time. Toy Story 3 also became the third animated film in history to be designated for the Academy Award for Best Picture, following 'Beauty and the Beast' and 'Up.'
-->