Tom Watson and Former CBS Sports Executive LeslieAnne Wade are Married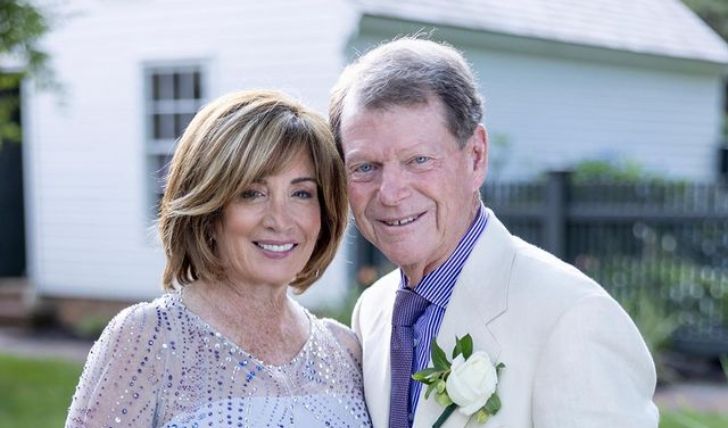 The legendary golfer marries for the third time: Inside his and LeslieAnne Wade's wedding!
Ahead of the 150th open championship at St. Andrews, which begins on Thursday, July 14, and ends on Sunday, July 17, the eight-time major champion golfer Tom Watson, 72, has set off on a personal venture. The legendary golfer is officially married to LeslieAnne Wade, a former CBS Sports executive, in New Jersey, on July 9, as announced before. The couple's wedding news comes two months after the duo announced their engagement on May 7.
Watson and Wade were visiting the University of Notre Dame, where the former CBS executive had a reunion planned with her old friends. Sources say the couple got engaged during the trip. Not much is known about Watson and Wade's relationship except that the two have known each other for over 15 years. Wade long served as an executive for CBS sports, with a particular interest in golf.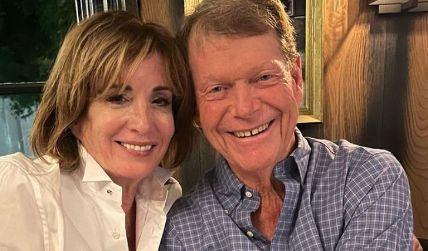 The pair's wedding comes a week before the forthcoming 150th open championship.
Photo Source: Instagram
A senior vice president of communications at CBS sports previously, Leslie is now running her co-founded marketing agency White Tee Partners. Wade is a mother to two kids, Maggie and son Gavin, who she shares with her ex-husband. Leslie shared a snippet of her wedding with Tom with simple heart emoji captions, and many admirers and colleagues have since flocked to congratulate the duo in the comment section.
Don't Miss: Dave Bautista's Movie Ranks Among Top 5 On Netflix.
Share a sweet picture of herself with Watson just days before her wedding; Wade writes, "celebrating. We can't wait." The former CBS executive gave fans a glimpse of her simple yet elegant wedding in another post. NBC host Lauren Thompson, golfer Gary Williams, and host Bruce Back were among the many more who congratulated the couple.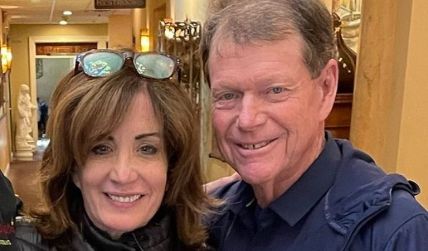 Tom and Wade got engaged during their visit to Notre Dame University in May.
Photo Source: Instagram
Leslie's cousin and anchor Carol Silvia dedicated a sweet tribute to the newly married. Silva writes, "My cousin LeslieAnne got married yesterday to Tom. She is incredibly accomplished; what many people don't know is how much good she does for others when no one else is looking," Carol adds, "He is accomplished too, and one of the kindest and most considerate men I've" ever met. What a great match."
Watson's previous wife, Hilary Watson, died of cancer in 2019.
Source: Rick Shiels Golf
Watson, a 39-times PGA tour winner, announced his retirement after an almost 50-years-long legendary career in the sport. Watson's previous wife, Hilary Watson, who Tom married in 1999, died of pancreatic cancer a few months after Watson's retirement. Hilary was diagnosed with cancer in 2017 and had undergone chemo, surgeries, and radiation; Hilary was 63 at the time of her death.
Recommended: Actor Tony Sirico is Dead at 79.
"The void she leaves will be filled by memories which will always remain as they leave indelible marks on our souls that we will never forget. She said she was dying to live, not living to die throughout her entire ordeal with her cancer. She's my hero," Watson wrote in an emotional tribute. Before Hilary, Tom was married to Linda Rubin from 1972 to 1997. The hall of Fame inductee is a father to two kids, Michael and Meg.
Stay connected to glamour fame for more.
-->