Who was Tommy Kono's Wife? Learn About His Married Life Here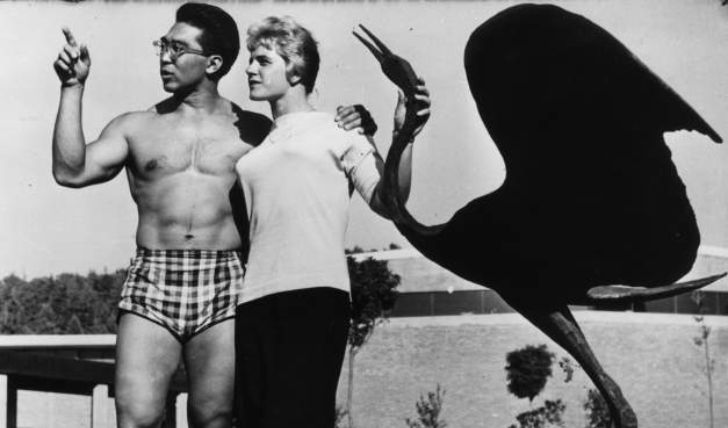 Tommy Kono's Wife: Learn About the Legendary American Weightlifter's Married Life!
Tommy Kono was a Japanese American weightlifter and Olympic gold medalist. He set world records in four different weight classes. Born in Sacramento, California, he was of Japanese descent. He had drafted into the US army in 1950, but Tommy narrowly eluded the Korean War thanks to his Olympic potentials. The legendary weightlifter set a total of 26 world records and seven Olympic records.
Remembered as the US's most accomplished weight lifter, Kono's achievements are further commended given his own obstacle with physical health. Google Doodle recently honored the late weightlifter on his 91st birthday, which has aroused curiosity around his magnificent life. Continue reading for more deets.
Tommy Kono Was Survived by His Wife, Florence!
Tommy Kono lived through political turmoil, blunt discrimination and still came undefeated. His family was forced to relocate to the Tule Lake internment camp during the onset of World War II. After more than three years in the camp, not only did he emerge a winner, but Tommy also met his lifetime partner.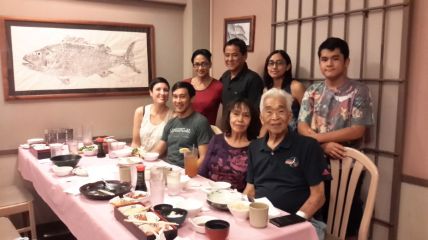 Kono and his family spent the rest of his years at his wife's native, Honolulu.
Photo Source: Press Pic
Kono turned pro in 1952, after which he went on to win Olympic Gold medal in 1952, 1956, and six straight worlds titled from 1953 to 1959. Kono met and married his wife, Florence Rodriguez, in 1962. Following his marriage with Florence, Kono retired in 1964. The weightlifter kept his conjugal life a private affair until the end.
Don't Miss: Who is Robert Aramayo's Wife? Learn About His Married Life Here
His wife, Rodriguez, was a native of Honululu, where the couple spent the rest of their life. Tommy had turned to become a coach after his retirement. The Kono couple were married for 53 years. They shared three children and three grandchildren. He passed away from complications of liver disease on April 24, 2016.
Tommy Kono's Magnificent Career!
In addition to being an iconic weightlifter, Kono was also a successful bodybuilder. In fact, his physique Sports illustrated dubbed him as "The most beautiful athlete in the world." He won the Mr. Universe title in 1954, 1955, 1957, and 1961. Kono entered his first weightlifting contest at the age of 18, under-resourced and with no professional training.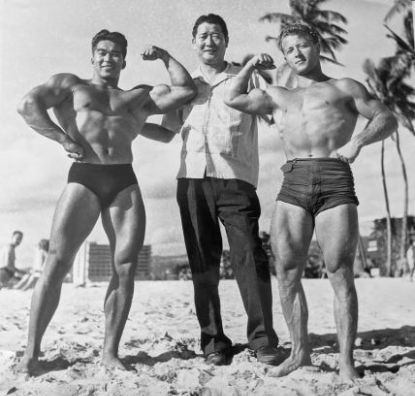 Kono's victory against the Soviet weight lifters in 1955 was a turning point in his career.
Photo Source: Dave Draper
He suffered from asthma and had no means to help him through the disease. At 20, he had ranked second in a nationwide competition. Tommy didn't lose a single competition throughout the 1950s. A youthful Kono in his prime was the influence behind a young Arnold Schwarzenegger, who claimed he took bodybuilding because of Kono.
Check Out: Who is Archie Renaux's Wife? Learn About His Married Life Here
Mr.Kono trained largely on his own, and he reportedly practiced only three-four days a week. He remains the only weightlifter to win Olympics medals in three different weight classes. Tommy reportedly had a distinct ability to lose and gain weight by maintaining his diet accordingly.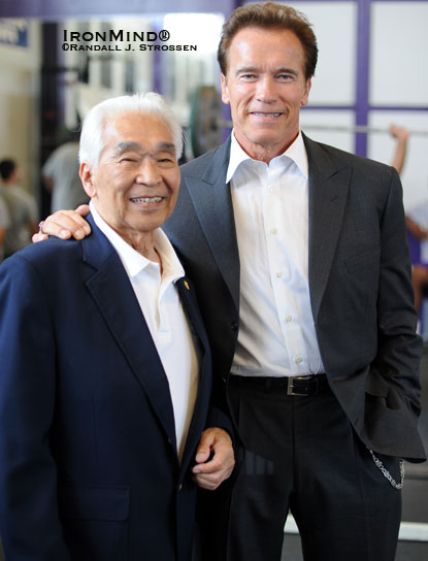 "Weight lifting is not in the body, it's in the mind," said the late Kono.
Photo Source: Iron Mind
Kono's career took a turning point when he won against the Soviet Union in 1955. He was the first U.S athlete to beat the Soviets, who claimed they had the world's strongest men. Many of the press reported Tommy had become something of a cult figure after he thrashed the soviet lifters. In his own words, "Weight lifting is not in the body. It's in mind."
For more information and news on your favorite stars, stay connected to Glamour Fame.
-->