Everyone desires to have their wedding the best one. Without compromising anything we wish the ceremony to be a memorable one and why not too, it's a special part of our life too.
So accounting all your choices we have come up with the list of best Bridal dresses by one of the leading designers Jenny Packham who even won the 2016 wedding industry award. Her dress is even worn by celebrities such as Taylor Swift, Kate Middleton and Princess Diana.
Check out the list of top 5 best dresses.
#5 Jenny Packham Bridal Dress
It's no surprise that Jenny Packham utterly revolutionized the bridal industry with her unique styling of fashion brands.
The translucent bodice cloth with sparkling dots gives the dress Iverson looks that outshine the whole dress.
Inside the layer, a white fit and flare lace tops perfectly highlight the waistline and hemline.
Kate Middleton Looks Like a Cinderella in The Sparkly Jenny Packham Gown For Diplomatic Corps Reception >>>
The transparent and the dotted designs are what outshines it from the rest of the dress. The layout also features a short train on the back. So if you're seeking for a comfy yet stylish gown this would be one of the top recommendations.
#4 Jenny Packham Bridal Dress
The gown features Trumpet silhouettes with queen Anne cuts in the neck and soldier.
The soft fabrics give you the comfy wear experience accounting the long and tiresome ceremony. The dress contains a beautiful hemline that will surely give you those fairy looks as you walk down the aisle.
#3 Jenny Packham Bridal Dress
Jenny Packham designs are unique compared to other designers bridal dress. The dazzling Coul themed shoulder designs transcend and deliver mesmerizing looks different from any others in the line.
Check Out These Jaw-dropping Dresses Stars Wore To The Oscars After Parties >>>
The translucent bodice cloth embedded with shiny stones and designs is sure to catch everyone's eye in the ceremony.
#2 Jenny Packham Bridal Dress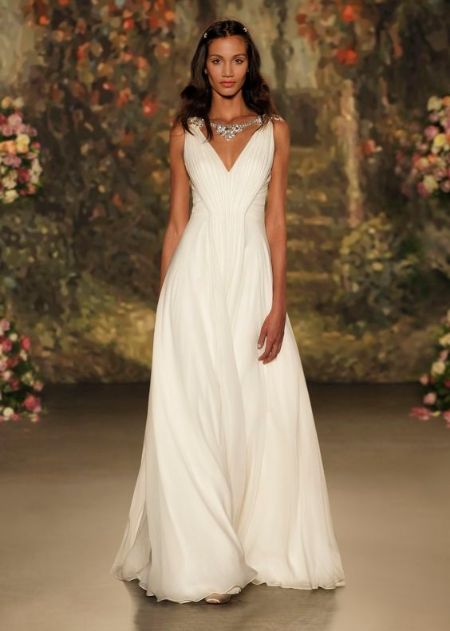 Following the mermaid silhouettes design, the gown features a fitted bodice looks adding space to the skirt line.
The sexy look of the dress is sure to drop the jaw of many and even make many of your mates envious. To add more sparkle on your bridal looks, perfect makeup with matching accessories will add an extra charm.
#1 Jenny Packham Bridal Dress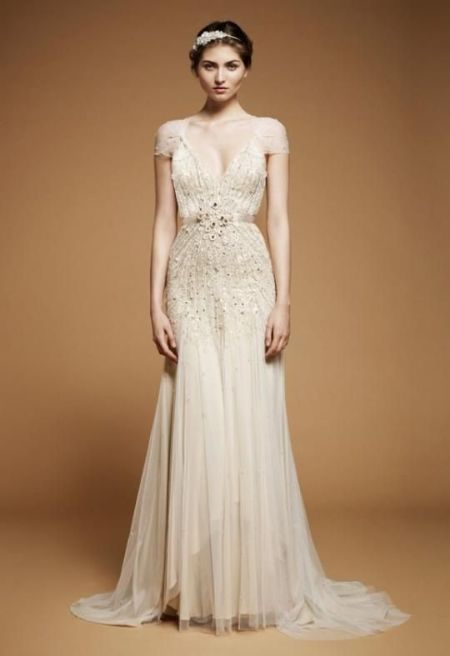 One of the best on the list, the Trumpet Fit and Flare features a fitted design through the body and flairs out mid-thighs.
The most enticing part of the gown is it's cut between modified a-line and a mermaid cut. It can be regarded as the ideal dress for brides who look to accentuate a small waist.
We hope you enjoyed the article and love the collection we just brought you with. Stay tuned and connected to find update on the news.
-->