Top 10 Reasons Keanu Reeves Is Awesome
Published Thu Jun 27 2019 By Travis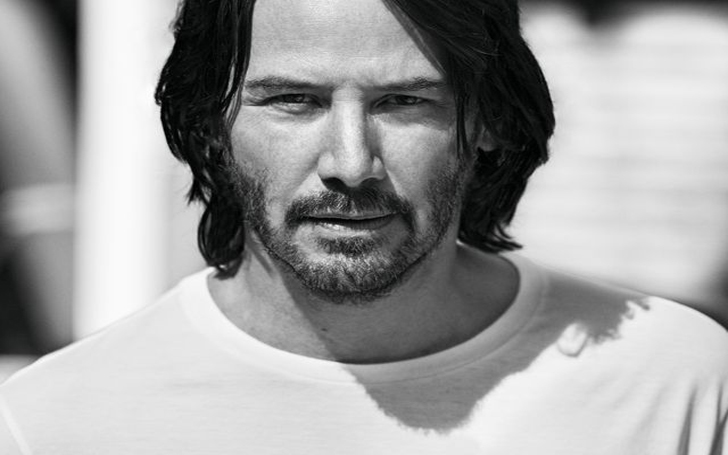 Internet's new boyfriend, Keanu Reeves, is having almost a career renaissance nearly 35 years after he began acting.
You cannot scroll through your social media feed and not see at least one post talking about the greatness of Keanu Reeves. For so long he is doing movies, and after all these years he is finally getting the due he deserves.
To be frank, this couldn't have happened to a nicer man. There are abundant stories about why Keanu is incredible, from his acting career to his charities to his friendliness; there is no shortage of stories to validate the claim that Keanu is most probably one of the kindest people on the planet.
Born in Lebanon but raised in Canada, Keanu gives a whole new meaning to the statement that Canadians are the most helpful people on earth. Never the one to hog the limelight, Keanu is finally getting all the spotlight he deserves, and we are doing our best to pay tribute to one of the sweetest guys on planet earth, in the year of Keanu.
So, here we are trying to list the Top 10 Reasons Keanu Is Awesome.
10. Keanu Loves Acting
Scott Derrickson and Keanu Reeves worked together in the remake of 'The Day the Earth Stood Still,' and Scott had a very fantastic story to tell while they were filming the movie. Scott said as they arrived to film, Keanu jumped out the car and enthusiastically said "Making Movies!" then he ran inside.
9. Keanu Uses Public Transportation
Private jets, police escorting, security guards, and polished cars are something people associate how celebrities travel around. Well not in the case of Keanu, he was once spotted taking a public train, and when he saw a woman standing nearby, he stood up and gave up his seat. Chivalry isn't dead people, Keanu is awesome.
8. Gave Away 70% Of His Matrix Earnings To The Movie's Special Effects Team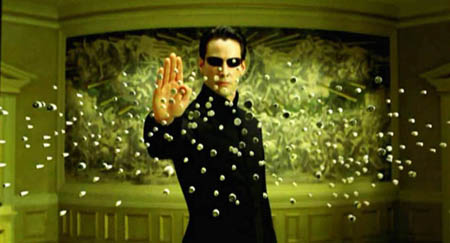 Actors try to maximize their earnings when they can. When a movie is a hit and sequels are made the earnings for actors increases even more. Well, that was the same with Keanu from The Matrix, he earned more than $100 million total from all three movies and gave away 70% of his earning to the special effects department, the unsung heroes of the film.
7. Helped A Woman Reach Home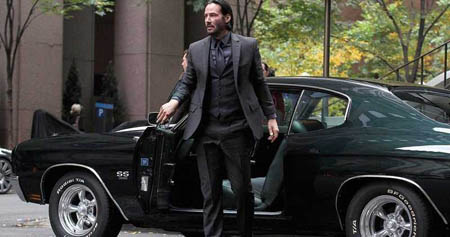 Once, a woman was stuck on the road after her car broke down and as the tow truck started towing the car away, Keanu pulled up in a Porsche and asked if he could help out. This type of things happen in horror movie, but the man inside the car was Keanu, he dropped her off to her home 50 miles out of his way and was a gentleman all the way. The woman said she hoped he would hit on her, but he just got her home and gave her his number and asked her to call if she needed any more help.
6. Humble
Toy Story 4 premiered recently, and during the world premiere when he stopped for an interview, and the interviewer asked him how he felt about being the internet's new boyfriend, Keanu just stopped and smiled and humbly just stopped talking and shut down. Humble should be replaced in the dictionary as Keanu.
5. Calmed People On A Plane
While on a flight from San Francisco to Los Angeles, the plane Keanu was in had to do an emergency landing. As you can imagine, that was a tough experience for everyone involved, but then Keanu got up and talked to people and got on a van with them to drive back from the remote airport, talking about the place they visited and also talking about his future movies, calming everyone down. If that isn't awesome, then nothing is.
4. Made His Way Through Tough Time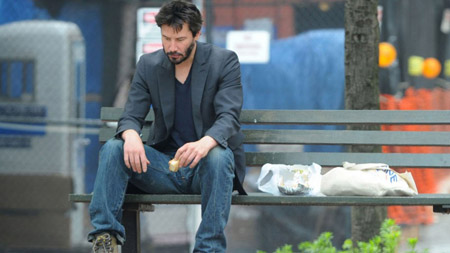 Keanu was dyslexic, so he had to leave school, his dad left, his child was stillborn, his girlfriend died in a car crash, and to this day he is not involved in a serious relationship. Through all those struggles, he still managed to put a smile on his face and keep moving forward. We love Keanu, but we respect him more.
3. Lives Life To The Fullest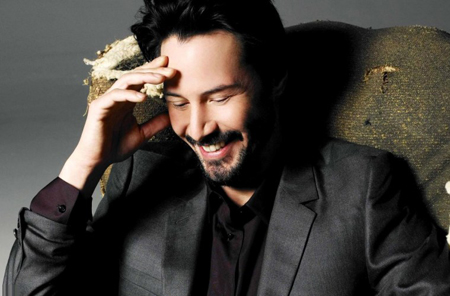 Most of us are bogged down at the moment, stuck between family and work that by the time we raise our head to look to our surroundings, it may feel like life passed us by when we were busy. When Stephen Colbert asked Keanu, "What do you think happens when we die?" Keanu took a deep breath and said, "I know the one who love us, will miss us." Now that is thought everyone should keep in mind.
Not worrying about death and living in the moment, her and now is what we are supposed to do like Keanu.
2. Runs Charities Without His Name Attached
You can see people running charities, talking about donating money to cause; it is a beautiful thing to give back something to the less privileged to help them out. But sometime it may feel like they are just doing it for the publicity. Not Keanu though, having donated to children hospitals and cancer research without even letting people know that it was him who was making the donations. Now, that is peak awesomeness.
1. Generous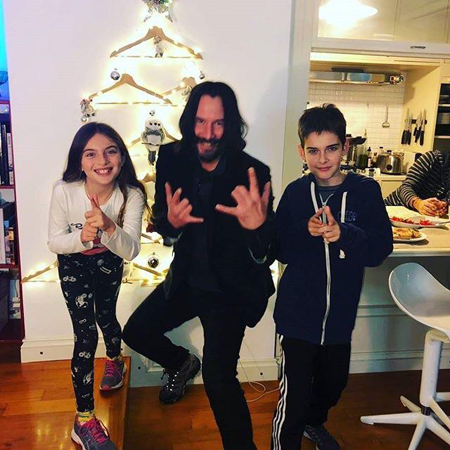 Donating 80 million to the special effects team, taking a 2 million pay cut so the producer will have the flexibility to sign Al Pacino to play in Devil's advocate. The man is a saint and to top it all off; he gave $20,000 to one of the set workers in Matrix to help him out during a tough time for his family, during Christmas time. Generosity is why he will always be one of the awesome persons ever.
2019 is the year of the Keanu, there is nothing the man does that isn't brilliant, take a look at his life and it one of the best uplifting stories ever. Everyone should be like Keanu, it is not easy, but we will try.
-->