Keanu Reeves; The Man, The Legend; Despite Facing the Loss of his Girlfriend and Infant Daughter, The Man is still Going On
Published Mon Jun 17 2019 By rhyss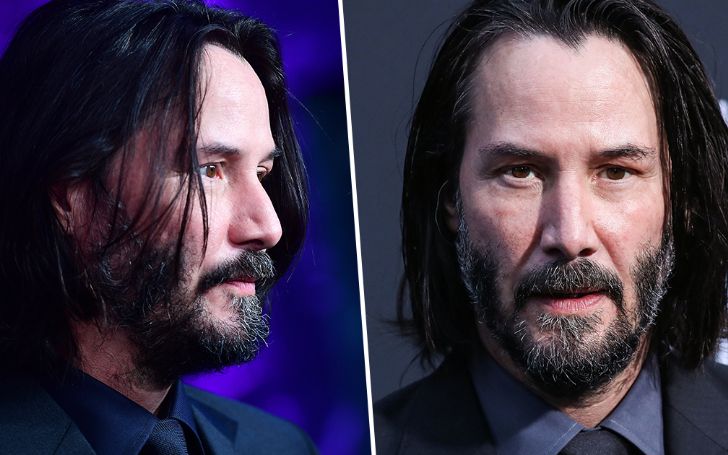 At the moment, people from all around the world are starstruck by one man only and that man is, Keanu Reeves. Don't know where this sudden spike in his popularity came from, but it was due for a long time, isn't it?!
The Lebanon born Canadian actor came to prominence after starring in back to back blockbusters like Speed, A Walk In the Cloud, and of course, The Matrix. The man ruled the industry in the 1990s, to say the least.
Ever since then, Keanu never looked back and climbed one step after another and became the legend he is today. But unlike any other Hollywood superstars who are famous for their iconic roles in some of the cult classics of all time, Keanu is revered worldwide for his distinct nature.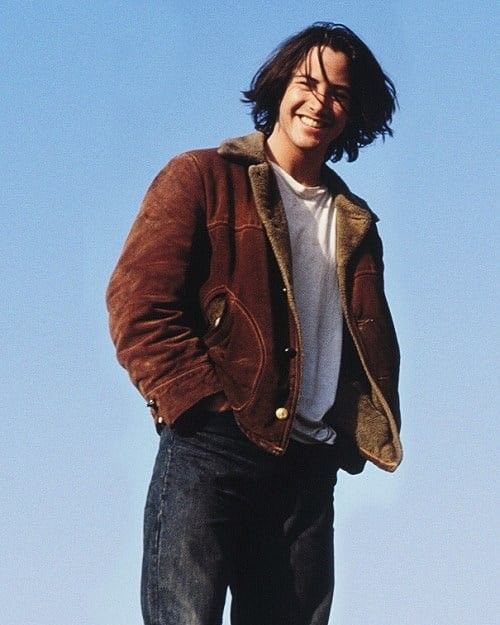 Keanu Reeves, The Man, The Icon.
SOURCE: Pinterest
Often regarded as one of the humblest men in all of Hollywood, if not the world, Reeves never really liked stardom. For him, stardom is just a byproduct of what he loves doing, nothing else. Maybe it's because many a time we found the guy eating out all by himself in a local park or traveling via Subway or our favorite calling everyone 'breathtaking' during this year's E3.
Yeah, not only did he solidified his place in the big screen but he is all set to play as a video character in the upcoming RPG game by CD Projekt, Cyberpunk 2077. People are amazed as to how did CD Projekt able to rope in a man of his stature.
Many are jesting that because of, The Walking Dead star Norman Reedus, who is also playing a video character in upcoming Hideo Kojima' dystopian world game, "Death Stranding."
It's like, Norman Reedus is becoming a video game character and Keanu be like, 'Hold My Beer.'
We are all fortunate to live at the same time as this legend and witness this godly being, as many would call him. But we tend to forget or he makes us forget about all the calamity he faced in his life. Our mortal life is nothing but a blank paper if there's no one to share our experience with.
As surprising it is to hear, Keanu once faced an existential crisis. Many of you might be aware but for those who aren't, Keanu was once in a happy relationship with his girlfriend, Jennifer Syme. Soon Keanu and Jennifer were expecting their first child, a daughter, around the same time he cemented his position as the cinema legend by featuring in the Matrix Trilogy.
At that very moment, Keanu had everything, fame, affluence, love, and affection. We all know that in this drama called 'Life' everything may disappear in an instant but what remains is your family.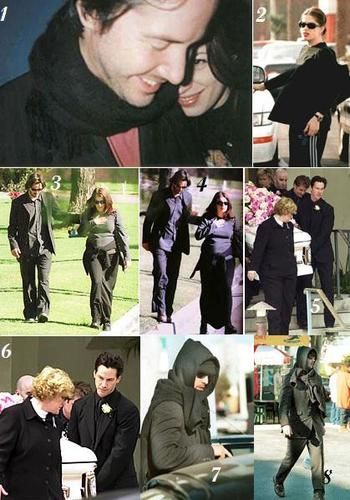 Keanu Reeves and Jennifer Syme- A Love Story without an end
SOURCE: Pinterest
And fate had robbed Keanu from such emotions. Tragically, the pair's daughter was stillborn at 8-months and they buried her with tears in their eyes. How much the duo longed for the moment to keep their child close to their heart and give her all the love she ever so desired.
Every parent feels resounding grief when they have to bury their own child. It is just like Denzel Washington said in the movie, John Q,' I will not bury my son, my son will bury me.'
What is sadder that Jennifer and Keanu even decided on the name of their daughter as Ava. Because of this tribulation, the stress was too much to bear which eventually put a lot of stress in their relationship subsequently leading up to their breakup but they remained good friends.
Still recovering from the immense pain and void his daughter left, on April 2, 2001, life kicked him yet again. Jennifer, while driving in the Cahuenga Boulevard at Los Angeles, sideswiped three parked cars and her car rolled over three times. The accident was so horrific, authorities announced she died in an instant. Soon after the Police said they found prescription drugs and revealed she was battling depression.
Recommended: What Is Keanu Reeves Net Worth? Learn The Details Of The Hollywood Star's Cars, House, Salary, Earnings!
What's even worse is that just a day before the accident on April 1st, the former couple was enjoying brunch at Crepes on Cole. When Keanu came to know about the incident, he was shaken from the ground up. He called up the LA Coroner's Office and asked, Lt. Mac Willie, "if Jen Syme was there."
Despair wasn't something new for Keanu. While growing up, his father, Samuel Nowlin Reeves split from his mother, Patricia. After their separation, Keanu and his sister Kim never get to see their father and once in an interview, the icon recalled their family history as woeful. Then harder times again knocked him back when one of his close friends, River Phoenix, back in 1993 od'd on drugs.
It was in the same era that he would feel yet another agony when his sister got diagnosed with Leukemia. One of his close friends, Bret Domrose from their alternative band, Dogstar, said,
"When she was in the hospital he was there with her all the time, sitting at her bedside, holding her hand."
He further added, "Sometimes, it's almost like he doesn't trust himself to have a relationship with anyone." Maybe it is because of the loss of his love, Keanu never had any link-ups with nor did he dated anyone. He forever remained a single man! This goes on to show how much he wanted Jennifer to be with him and without her, he will forever feel empty.
Keanu suffered unfathomable affliction in his life. Isn't it bit too harsh for anyone to go through such misery? But as we all know, One cannot go and blame anyone for it and is left with no option but to move on. Despite all the shortcomings, he moved on and on and gave one after another super hit movie.
There is something else in this guy that makes him a source of inspiration for everyone. True, there are a lot of great stars in the Hollywood but Keanu is certainly different. Where many superstars tend to go into the drug-fueled moment, Keanu kept his happy demeanor up close and never let anything withhold him down.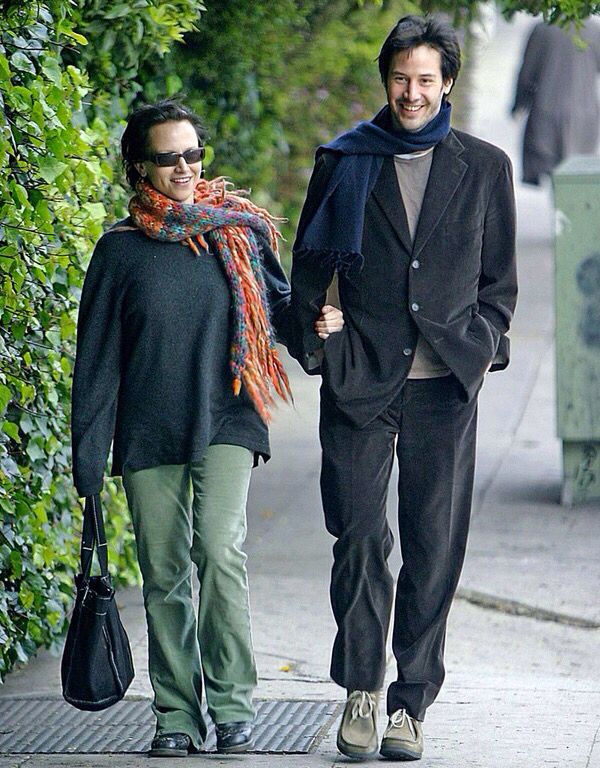 Keanu Reeves with his sister Kim Reeves.
SOURCE: Pinterest
Maybe this is the reason why Keanu has so many fan followings. The sheer magnitude of his influence can be seen when in 2010 an image of him sitting on a park bench, eating alone and looking all depressed surfaced. The picture went viral with many stating the picture as 'Sad Keanu.' His fans weren't going to sit down while he goes into depression and a Facebook fan page announced June 15th as 'Cheer-Up Keanu Day.'
To this day, we are yet to come across anyone who can hate on this living legend. As we stated earlier about the video game, with him playing in the 2077 fictional world, Keanu Reeves has finally immortalized himself.
We've all seen plenty of celebrities who give in to their demons and had a downslide in their life but not Keanu. He wakes up every day and tries to improve himself, day by day. Maybe it is to subvert his inner consciousness who still desperately longs for love and affection, but at the end of the day, he keeps his fans happy and that is what precisely drives him to go on and on.
-->