Top 5 Bill Skarsgard Movies And Series!
Published Tue Jul 23 2019 By Travis
Bill Skarsgard is an actor coming from a long line of Skarsgard family as most all of his brothers are actors and great actors in their own right. Also, his father is a well-renowned actor who appeared in Marvel movies, but Bill seems to be the one who is having the success that no other member of the family was able to capture. The youngest of the three brothers, Bill is probably the best of the bunch as he showed in various TV shows and movies over the years.
Bill was born on 9 August 1990, and he is doing movies since he was ten years old, but he reached the height of his fame in 2017-18 where he established himself as a bonafide leading man. And right now Skarsgard is having the time of his life as he is all set to appear as 'Pennywise' in IT Chapter Two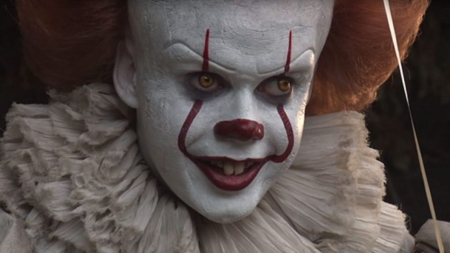 So, let's take a look at the top five best acting roles in Bill Skarsgard's career.
5. The Divergent Series: Allegiant
'The Divergent Series' was supposed to mirror the Hunger Games series for Lionsgate but well it was a shell of what Hunger Games was, and 'Allegiant' was supposed to be the first part of the two parts final, but well Allegiant was not a success. Bill appeared as Matthew in the movie as one of the scientists who are also Genetically Pure. He sees the unfair nature of the system and helps the Genetically Damaged in their rebellion against the facility. Bill was dropped into a shitty situation with the movie, but he made the best of a bad situation.
4. Villains
When a pair of amateur criminals break into a house, they stumble into the family's secret. The sadistic couple will do anything in their power to stop the secret from getting out. This was a thriller movie from the directors Dan Berk and Robert Olsen, which was released to critical acclaim at the SXSW in March of 2019. This was a small studio programmer but make sure you get this on a streaming platform and watch it.
3. Hemlock Grove
Hemlock Grove was a supernatural thriller show from Netflix where Bill played the heir of the town's only source of employment, Godfrey Institute for Biomedical Technologies and Hemlock Acres Hospital. Bill and Landon set out to find the murderer of a girl who Peter is accused of killing. This was a mind mending series with some great acting by the cast, Bill was terrific in the show, and he starred in all 33 episodes. The show was canceled after three seasons.
2. Castle Rock
A series based on the world created by Stephen King is the peak of nerd excitement and this series from J. J. Abrams, and Stephen King did not disappoint. Bill Skarsgard starred as 'The Kid,' he was stored in a tank for over 27 years by the former prison warden. Bill was creepy and scary, and he portrayed this role beautifully. If you love horror and Stephen King, then this show is definitely for you, come for King, and you will be compelled to stay because of Skarsgard's fantastic performance.
1. IT
There is no doubt as to the best acting role of Bill's career, IT was a career-making performance as Bill played the iconic horror villain Pennywise the dancing clown, and wow it was scary. We were terrified by Bill's performance, and he portrayed the role of Pennywise to perfection. He looks like such a fantastic person, but this turn as the killer human eating clown was something we never expected from the actor and we were pleasantly surprised.
IT: Chapter 2 recently released a terrifying trailer for the second part of the IT, and Bill was looking amazing in it. He is currently working on numerous projects, but we are madly anticipating the time we get to go inside the theatre again and see the genius named Bill Skarsgard at work.
-->