Top 5 Facts About Swedish Idol Winner And America's Got Talent Viral Performer Chris Klafford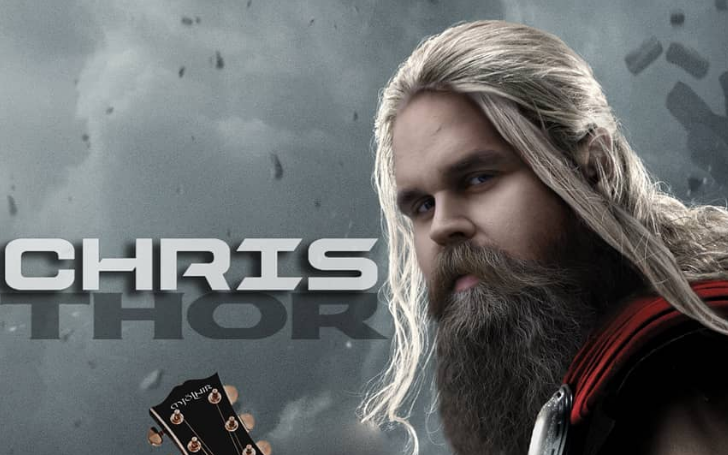 The final audition of America's Got Talent just concluded, and we have found the star already.
The Swedish singer, Chris Klafford, blew the audience and the judges on Tuesday night with his performance.
Watch: Chris Klafford performs 'Imagine' on AGT
The Swedish Idol Winner performed the emotional cover of John Lennon's 'Imagine' and left everyone reaching for a tissue.
See Also: America's Got Talent judge Julianne Hough' Brother Derek Hough Shares an Inspiring Story; Who is her Famous Brother Derek Hough?
However, all this performance, the crowds, and the judges weren't new for the singer.
Here's what you should know about Chris Kläfford,
5. Chris Klafford Is A 'Swedish Idol'
We should expect that Klafford should be very comfortable on stage as AGT is not his first time competing in the talent show.
Klafford previously competed on season 14 of 'Swedish Idol' and won the competition.
4. Chris Klafford Is The Most Successful Winner
Christoffer 'Chris' Kläfford, born on April 10th, 1989 in a small town Ramsberg, Sweden, is the most successful 'Idol' winner in Sweden.
The singer's bio boasts himself as 'by far the most successful winner in years with a total of three top-five singles on radio in a year and more than 35 million streams, platinum sales and sold-out concerts.'
3. Chris Klafford Is In Love
Many fans are wondering if the singer is single, sorry ladies! The singer has already found his love in the form of his girlfriend, Bob Linger, 30.
The couple is together for almost six years after they found each other online. The singer describes her as his 'support.'
2. Chris Klafford Is Touring This Year
The Swedish singer already has his plans lined up for this year as he mentioned on his Instagram.
Chris Klafford revealed on his Instagram that the singer will also touring this year with the Swedish pop group 'Gyllene Tider'.
1. Chris Klafford Is Already Hit On Spotify
The Swedish singer, Chris Klafford, is already a massive hit on Spotify where he boasts over 500,000 monthly listeners.
If you can't get enough of his voice after the singer's last performance, Chris' original music is available to stream on Spotify.
Recommended: Top 5 Facts About French Acapella Group And World Beatboxing Champions 'Berywam'
The singer receives over 500,000 listeners every month, and according to Spotify, over 113,000 of those listeners are from Sweden.
-->