Top 5 Facts About Taylor Selfridge's Boyfriend Cory Wharton
Published Thu Aug 01 2019 By Sea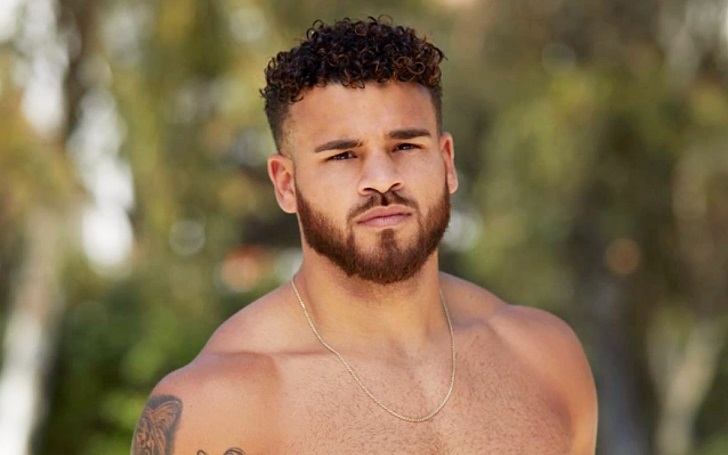 We all know Cory Wharton from Teen Mom OG last year, that hunky man with somewhat of a weird girlfriend history. His charming look has fans rooting for him in every show he's been. The dashing man is now dating Taylor Selfridge, having started out since February this year. But everyone knows they go a little far back.
MTV's Teen Mom OG showed Cory's relationship with Cheyenne Floyd while raising their 2-year-old little angel Ryder K Wharton together but that's all it is. Taylor says he is all hers. Fans all want 'the love story' in Cory and Cheyenne, but hey, he's committed to Taylor and will be with her while caring for the daughter with Cheyenne.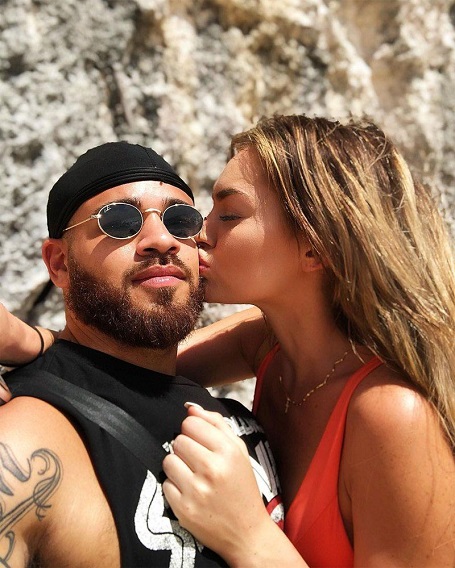 Here are some facts about the 'Being Cory' hunk.
5. MTV's The Real World In 2014 - The First For Cory
Cory remained a part of several reality shows on MTV and built up quite the fanbase over the years. He first started out in 'The Real World' in 2014 for the version of 'Real World: Ex-Plosion'. He was one of five to feature in every episode of the series. There was this ex-girlfriend you see, named Lauren Ondersma, who he knew since they were kids and things went pretty sour later in the show.
Watch: Cory and Lauren Talk History, 'Cory was a player'
It was a childhood dream of Cory's to appear in TV and used to ask his grandfather often to film him. He certainly got that thing going well. He was in more reality shows later on. 'The Challenge' [2015-2018] and 'Ex on the Beach' [2018] were his most popular appearances.
4. A Fling, A Break And Then An Epic Get-Back Together
Cory met Taylor on MTV's 'Ex on the Beach' when he was selected from 'Real World Skeletons' and she from 'Are You the One? 5'. At the end of the show, they were speculated to have some kind of a fling. They briefly dated after the end of the show.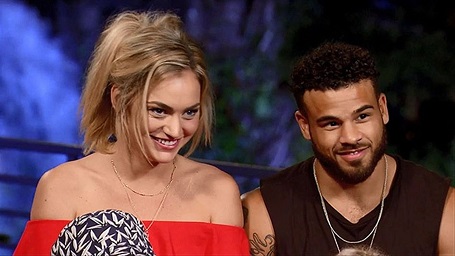 This means Taylor was already an ex to Cory. From the first two seasons of Ex on the Beach, the pair are the only ones still together. They weren't a couple for a while in the middle though. Cory revealed in February that the pair reconciled and are in an official relationship, much to the dismay of Teen Mom fans rooting for the girl to be Cheyenne. Cheyenne is cool with it though.
3. Private Instagram, But Your Request May Be Accepted
If you want to follow the private life of Cory, sorry to burst your bubble, it's private. He keeps his Instagram account private, and unless he wants you to know about his private life, you'll be in the dark. At least about the things that don't get leaked into the public. Send a request, he might let you in. He is not that cruel to keep everyone in the dark.
Taylor's account is open though, unless she changes the status. The tight couple suddenly burst into the media when Taylor posted an Instagram story of her bum being replaced by a pregnant emoji. After people started questioning her about it, she revealed to Radar Online that she is not pregnant. But she doesn't deny that she wants to be a mom to Cory's child someday. "It's hard to not want kids with him". Way to go Cory!
2. Ryder Came As A Surprise Only When She Was 6-months old
Cory was on 'The Challenge' when Ryder K was born. Cheyenne didn't tell him about it. After Cory was eliminated from the show and Cheyenne was ready to be a part of 'Teen Mom OG', six months after Ryder was born, the bombshell was dropped. Cory expressed his excitement over being the father to Ryder on Instagram in December.
Watch: Cory and Cheyenne talk about joining Teen Mom
Just to be clear, the two parents never dated as revealed by Cory in the Instagram Live for Teen Mom (above video). They hooked up only once while in New York City. Cheyenne did tell him behind the scenes that he could be the father, but he thought the chances were slim. He told the Domenick Nati Show,
We didn't think it was mine because it was only one time but it ended up being mine. That sperm knew what they wanted! My sperm went right up, created a baby, man, and now I'm here.
However the chance, there's always one in a million possibilities of anything and the odds were thin for the pair. They became that rare possibility. Cory's not afraid of being a father though; he's excellent. They are working it out in co-parenting their lovely child. Taylor is in it too. She's been an exceptional personality for Ryder despite Cheyenne not wanting her around Ryder.
1. Daughter Ryder Suffers From A Rare Genetic Disease; Their Is An Organization For Her
It's VLACD (Very long-chain acyl-CoA dehydrogenase deficiency). If you're a Genetics student, you probably know what it is. It's a rare hereditary disease which does not allow Ryder's body to break down certain fats and convert them into energy. Cheyenne found out Ryder had VCLAD two days after her birth when a pediatrician called to tell Cheyenne to go to the hospital immediately.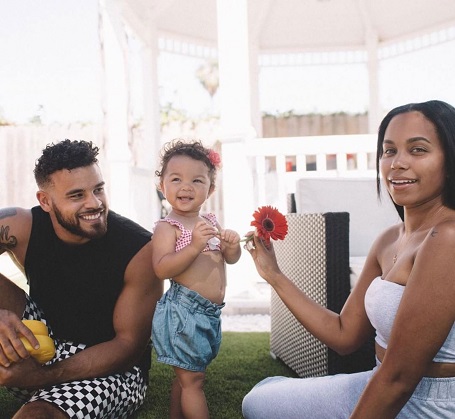 According to the National Institute of Health, if she suffers from the severe form of the condition, she can also be at risk of serious complications like liver abnormalities and life-threatening heart problems. But a healthy diet should probably work on little Ryder. It's not too serious as of yet. We're all rooting for you Ryder.
Besides, her parents collaborated on establishing their own organization in her honor, named Regardless Rage Ry. Cory likes to keep it quite active, as they organized a fundraising fitness event, 'Sweat For VLCAD' for every other VLCAD victims as well.
-->