Top 5 Facts About Bill Skarsgard's Girlfriend Alida Morberg
Published Wed Sep 04 2019 By Travis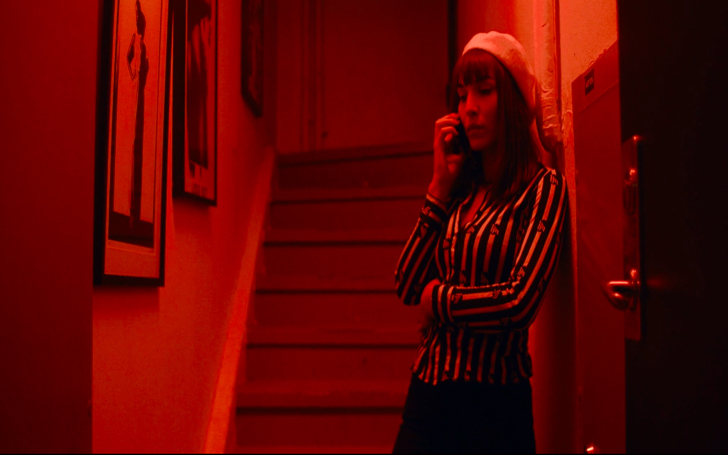 Bill Skarsgard is an actor who created this persona of himself where he is now regarded as one of the best actors at offering in Hollywood. Ask most of the critics, and they will tell you how good of an actor Bill is, but not only a good actor, Bill is also someone who loves to live his life. What about his life you may ask, and the answer will be a private one, rarely does the man open up about his personal life.
We already know about the talented Skarsgard family who took over Hollywood this past decade, but the facts about Alida Morberg are less to come by. Alida and Bill were spotted together a long time ago, and since then the two formed an extremely sweet bond we rarely get to see out in the open but when we do there is nothing but aww's in the year.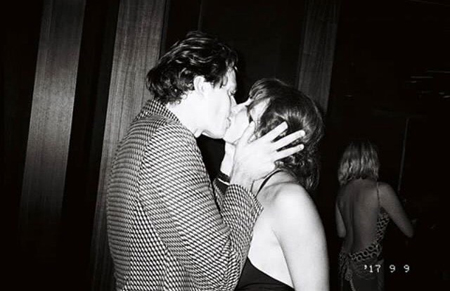 Source: Tumblr
Alida is definitely a beauty, and the two look good together as a couple, but there is something about the way both of them were able to hide from the public eye for so long. Alida Morberg is also private like Bill, to the point where she doesn't even own a social media account not even Instagram; still, we were able to dig up some information about the partner of the talented actor. Here are the top five facts about Bill Skarsgard's girlfriend Alida Morberg.
5. Alida Is An Actress
It seems Bill chose is partner among his own peers; Alida is also an actress who made her debut in 2007 with the movie Gangster. All of her movies are in the Swedish film industry where the actress acted in 12 films and TV shows. The actress slowed down her output in 2015 after which she took a gap of three years. The 1.8-meter tall actress never worked as a model which she would've been perfect for.
4. Her Father Is A Well Respected Actor
Per Henrik Andersson is an actor in the Swedish film industry where he acted in almost 20 movies with him being known for the Beck series and also worked in over 20 TV series. Alida is the daughter of Per and Inese Morberg; she grew up in a film making household which is why her affinity towards movies and TV shows. Alida is one out of four children of Per and Inese.
3. Born In Lilla Edet, Sweden
Alida was born on 30 January 1985 in Lilla Edet, Sweden where the future actress was born to her actor father and mother. Alida was born Alida Indira Jasmin Morberg, and she recently celebrated her 34th birthday with her boyfriend Bill.
2. Alida And Bill Are Inseparable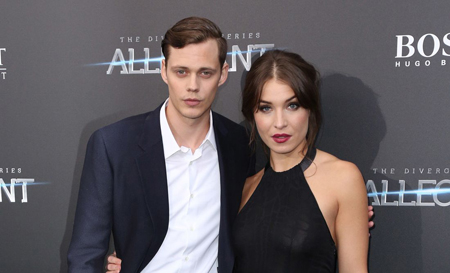 Bill met Alida in the 2010s while he was first taking his adult steps into the film industry. Alida who only started her career in 2007 was also an up and comer in the Swedish film industry, and after the first time they met one another, it was probably like meeting their soulmates because the two are inseparable since the beautiful day when Alida and Bill saw each other.
1. She Became A Mother In 2018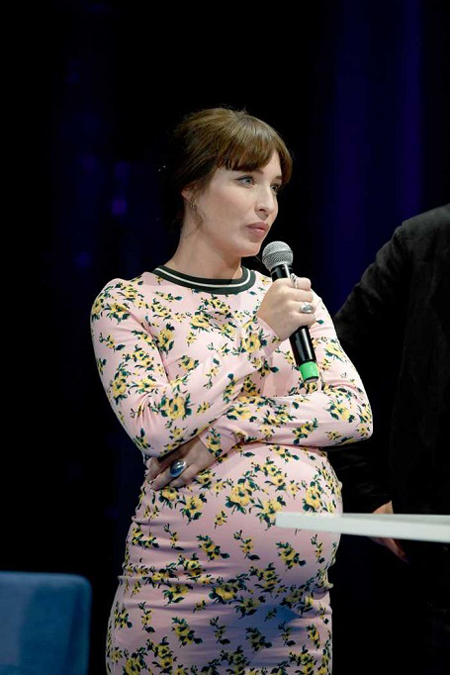 Alida recently took her relationship with Bill to the next level with her partner Bill, the couple welcomed their first baby, a daughter, in 2018. The couple like we said is really private; they did not even share the name of their daughter to the public, which is a real bummer. The daughter is 11 months old and Bill recently opened up about his little girl in The Late Show with Stephen Colbert. Bill said he filled his daughter's room with Pennywise dolls, it probably didn't go down well with Alida though.
Though the couple is not married, every time we see the two together, it feels like they are in love. The wedding bells are not ringing yet, but it feels like marriage is only a little while away.
-->