Top 6 Movies Similar To Christopher Nolan's Memento
Published Tue Jun 04 2019 By Chester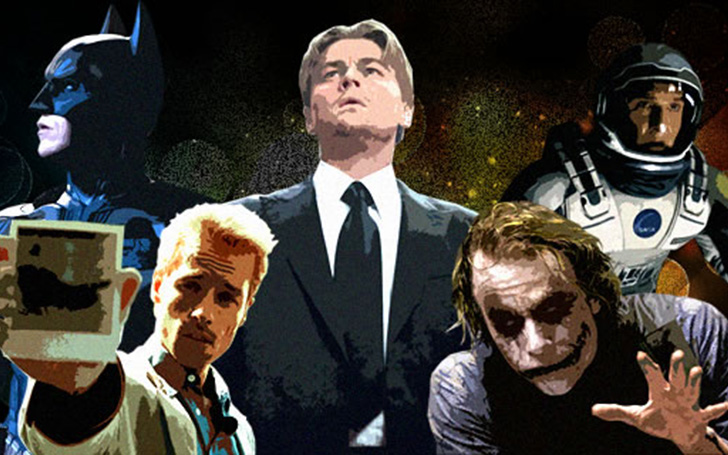 One of the greatest hit of 2000, 'Memento' is entitled as one of the finest non-noir psychological thriller film written and directed by Christopher Nolan, and produced by Suzanne and Jennifer Todd.
The movie was a blockbuster hit as it credited 56 wins & 55 nominations including two Oscar nominations. For those who are unfamiliar with the picture plot here is a short synopsis of the cinema with trailer,
Leonard (Guy Pearce) is tracking down the man who raped and murdered his wife. The difficulty, however, of locating his wife's killer is complicated by the fact that he suffers from a rare, untreatable form of memory loss. He can recall the details of the incident before the incident happened but cannot remember the events that happened 15-minutes-ago.
Well, we definitely loved the movie and its unique storytelling, didn't we? So, in the article, we have come up with 6 best movies similar to Memento or probably more better.
6. 50 First Dates (2004)
Once you watch it we assure that you will definitely feel affected by the sweet love story the picture shares. A short synopsis of the movie reads,
Playboy vet Henry Roth (Adam Sandler) sets his heart on romancing Lucy (Drew Barrymore), but Lucy has short-term memory loss which makes her forget everything that happened the day before.
Henry with his sweet and funny acts tries to 'woo' her back her every morning with tackling various backlashes from friends and family. The movie is worth watching which scores 6.8/10 on IMDb and 3/5 on Common sense media.
5. The Maze Runner
4. Finding Dory (2016)
Based on the sequel and character from the beloved Disney movie 'Finding Memo' (2003), Andrew Stanton directed movie Dory (Ellen DeGeneres) is a blue tank fish who suffers from memory loss every 10 seconds.
All she remembers is a memory of how she separated from her parents when she was a child. Find out the fun and adventurous journey with Nemo and Marlin for the rescue of Dory's dad and mom from captivity.
James McAvoy Movies: Top 6 Films With The Actor's Most Amazing Performances >>>
The film accumulated a staggering net worth $1.029 billion with remarkable IMDb score of 7.3/10 and 5/5 on Common sense media.
3. Get Out (2017)
The best Mystery/Thriller movie of 2017 'Get Out' is directed by Jordan Peele. The cinema starred by Chris (Daniel Kaluuya) and his onscreen girlfriend Rose (Allison Williams) travel to meet the parents of Rose.
As time passes by, an array of disturbing acts and discoveries lead him to the truth that you could never imagine.
The motion picture scores amazing movie record of 7.7/10 IMDb, 98% Rotten Tomatoes and 84% Metacritic
2. Mulholland Drive (2001)
If you are a Drama/Mystery lover then it's highly recommended for you to watch the Bodil Award for Best American Film winning movie Mulholland Drive.
The short synopsis of the film reads,
A dark-haired woman (Laura Elena Harring) is left amnesiac after a car crash and wanders the streets of Los Angeles and heads towards an anonymous apartment. The story gets more mystifying as she meets Betty (Naomi Watts), a wholesome Midwestern blonde who has come to the City of Angels seeking fame as an actress.
Together, the two attempt to solve the mystery of Rita's true identity. The story is set in a dream-like Los Angeles, spoilt neither by traffic jams nor smog.
The picture scores 8/10 on IMDb, 4/4 Roger Ebert and 83% Roten Tomatoes.
1. Shutter Island (2010)
One of the iconic movies ever in each category it belongs to. Martin Scorsese directed Mystery/Thriller movie marks at the number #1 spot for its brain-twisting story and screenplay.
The Titanic star Leonardo DiCaprio narrates the role of 'Teddy Daniels' along with his partner Mark Ruffalo.
Perplexing and thrilling incidents start to appear as he enters to Ashecliffe Hospital. Investigating things and finding out some terrifying facts, Teddy's story in Shutter Island is simply indescribable.
The historic movie created history in cinematography with 11 wins and 63 nominations. We highly recommend you to watch the movie if you haven't seen the movie yet. Please stop reading this article and watch it.
The cinema scores 86% on Rotten Tomatoes, 8.8/10 on IMDb and 74% Metacritic.
So the above-mentioned movies are the best movies that lie under the belt of 'Amnesia' category. We have presented the list according to viewers reviews and accounting it from the best movie rating sites such as IMDb, Rotten Tomatoes, Common sense media, and Metacritic.
Recommended: Top 10 Movies Guaranteed To Screw Your Mind >>>
Hope you guys enjoyed the article and 'don't forget' to stay tuned and connected to find more intriguing articles.
-->