Tragic News! Godfather star Carmine Caridi Dead At 85
Published Thu May 30 2019 By Jessica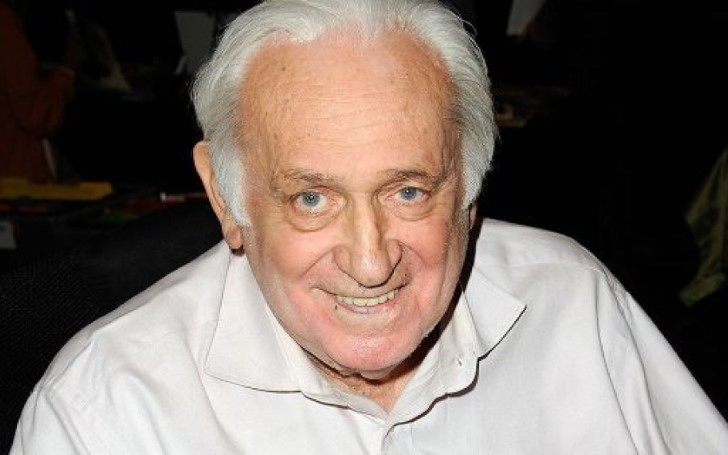 American actor Carmine Caridi fades away at the age of 85.
Hollywood mourns the loss of a great actor.
Carmine Caridi, popularly known for his appearance as Carmine Rosato in 'The Godfather II' passed away on Tuesday.
The actor was only 85 when he took his last breath following his sleep to a coma and was hospitalized at the Cedars-Sinai hospital in Los Angeles.
According to his representative, Caridi's health started worsening over the weekend. But his family is yet to find out the exact cause of the illness.
Prior to the actor's death, his rep shortly released a statement to honor him. In full words, the statement read:
"From Broadway to film and television, Carmine spent over six decades entertaining audiences, and nothing made him happier. His talent, wit, warmth, and charm will be missed. Carmine passed peacefully, surrounded by friends and family, yesterday afternoon at Cedars Sinai Hospital."
Besides, The Godfather series, he is also known for his appearance in other notable films and shows including 'The Money Pit', 'The Gambler', 'Top Dog', 'Summer Rental', 'Bugsy', 'Starchy and Hutch', Taxi, 'Fame', 'Simon & Simon', and 'NYPD'.
Carmine also returned to star on the third series of 'The Godfather' but landed on a different role of Albert Volpe, a Casino investor.
Carmine Caridi as Carmine Rosato for The Godfather II.

SOURCE: Movies Polls
The late actor is also known as the first person to be expelled from the Academy of Motion Picture Arts and Sciences in 2004.
Also see: Michael Parkinson Opens Up On His Friendship With Billy Connolly
The Academy dismissed the actor in claims that he had a big hand in posting a copy video of the film 'Something's Gotta Give' illegally on the internet. All the clips were shared online were originally sent to the actor and had his copyright trademarks.
Other videos included from films; 'Mystic River', 'Big Fish', 'Commander: The Far Side of the World' and 'The Last Samurai'.
In addition, it was later revealed by the FBI that Caridi secretly sent his screener copier continuously for three years to one of the renowned film pirate organizations owned by Russell Sprague.
Carmine was cleared of his wrongdoing crime whilst Sprague died whilst facing the charges.
Upon the charges, the late actor in an interview answered saying: "Let me tell you something. Everybody does it, OK? I was doing a guy a favor and he screwed me."
Don't miss: Britney Spears' Restraining Order Against Her Former Manager Extended
Caridi's 1982's 'Fame' co-star Lee Curreri paid a tribute to the late actor, writing: "RIP my TV Dad, Carmine Caridi. You will be sorely missed."
Rest well, Carmine Caridi.
-->