Britney Spears' Restraining Order Against Her Former Manager Extended
Published Thu May 30 2019 By Jessica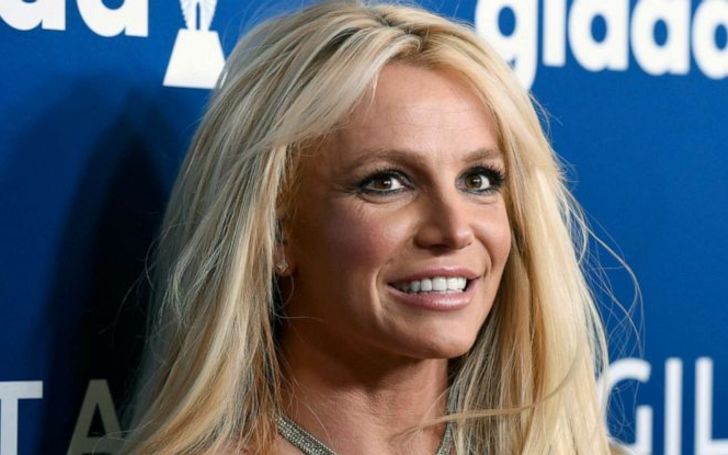 Court judge rules to further extend Britney Spears' restraining order against her former manager.
As judge Brenda Perry accepted the requisition of Britney Spears' attorney, the restraining order against the singer's former manager, Sam Lutfi will be prolonged for two more weeks until 13th June.
Spear's attorney went back to the Los Angeles Superior Court on Tuesday and revealed the pop singer has been suffering from massive anxiety due to the lawsuit with further explaining that it is the reason why she didn't show up at the court.
But, the father of the 37-years-old singer, Jamie Spears, who handled most of Britney's business since her famous 2007 mental breakdown, did attend the hearing in a black suit and blue tie to represent the 'conservatorship' case, accompanying her daughter's attorney.
Related: Eagle Eyed Britain's Got Talent Viewers Think They Have Rumbled A Magic Trick Thanks To A Cameraman
In addition, according to the attorney known as Samuel D. Ingham III, Spears is sensitive when it comes to dealing with information shared about the conservatorship case online.
Britney Spears pictured with her father Jamie Spears.
Spear's case alleges that the former manager made threatening remarks against the Spears through texts and social media, and even holds the singer's private information and stuff which they fear that Lutfi might leak.
As a matter of fact, Lutfi even frequently texted Britney's mother, Lynn Spears in the recent time and allegedly encouraged the fans with the '#FreeBritney' conspiracies on Twitter.
On the contrary, Lufti who is ordered to stay 200 yards away from Britney and her sons previously claimed that his First Amendment right will be violated if Spears succeeds to permanently restrain the order against him.
Lutfi who showed up dressed in black blazer and jeans also insisted that he has not been in contact with Spears family in ten years and complained about the lack of evidence on the issues he caused to Spears. He, however, did admit that he called Lynne once and texted her several times.
According to the documents provided by his attorney, Marc S. Gans, it says: "Would Mr. Lutfi face criminal prosecution if he publicly states that he does not like one of Ms. Spears' songs?"
Sam Lutfi and his lawyer Marc S. Gans spotted outside the Los Angeles Superior Court.

SOURCE: Daily Mail
Gans and his client did not make any public statements on the case when the cameramen and media spotted the duo outside the court.
Only in April, Britney Spears canceled her Las Vegas residency to take care of her father who fell seriously ill and updated her fans at the time that everything was fine with a strong suggestion to not believe anything that comes from Lutfi.
Meanwhile, prior to fighting his daughter's case, Jamie just last week informed through newly filed documents that he intends to extend the conservatorship from Cali to Louisiana, Hawaii, and Florida where his daughter owns houses.
Britney shares two sons; Jayden James Federline, 12 and Sean Federline, 13 with former husband, Kevin Federline.
-->