Troian Bellisario Feels Proud to Stand With the BLM Movement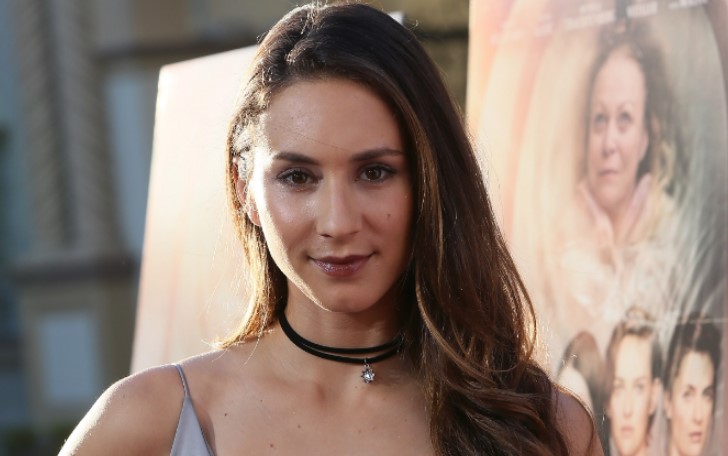 Troian Bellisario is using her voice and platform to support the BLM, and she is proud of it.
Troian Bellisario, who is an American actress known for her stint on the ABC's American teen drama, "Pretty Little Liars," as 'Spencer Hastings.' The 35-year-old actress has come out to support the Black Lives Matter movement.
The 'Where'd You Go Bernadette' actress has constantly been taking part in the protests for which she feels proud. The 'Feed' actress took to her Twitter account to let people know how proud she is to stand for BLM.
Trion on 7th June 2020, tweeted, "Proud to stand yesterday and today with you #BLM. I will keep going. This is not a moment; it's a movement. Tomorrow is another day. Tomorrow we stand again."
Along with her tweet, the actress shared a link to an Instagram post, where she was seen attending the protest. The post shows a crowd gathering with placards on their hands.
Also Read: Bruce Springsteen Dedicates His Song on His SiriusXM Broadcast to George Floyd
As you can, how actively the 'Pretty Little Liars' is taking part on the movement, and she has made clear, she will not stop for anything. Following her tweet, a large number of fans has come for her support.
One of the users wrote, "Love you and the voice that you have or share with us."
Another user wrote, "I am proud of you. I love you."
Next one wrote, "I love you so much. Thanks for that, you are amazing. We need people like you in the world!"
Another wrote, "Thank you so much, T, for speaking up and using your voice. I am thrilled there are people like you. It gives me hope! Thank you for using a big platform to inform people of what's right. Love you, and stay safe."
Also See: Michael Clifford Offers His Twitch/Instagram Account to Activist From Black Community
For more information on your favorite celebrities, stay tuned to Glamour Fame, and don't forget to sign up for the newsletter.
-->