Trolls On The Internet Think Miley Cyrus Deserved To Be Groped
She was "asking for it", that's what people came up with after the incident's video went viral.
If you keep yourself updated with the latest news, then you probably know what happened earlier this week. If not here's a recap, a man groped Miley Cyrus as she was leaving her hotel in Barcelona, Spain.
Just when the singer left with her husband Liam Hemsworth, some random person pulled her head towards him and tried to kiss Miley. But luckily security pulled her to safety.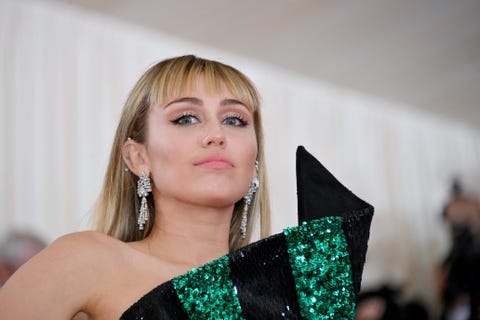 Miley Cyrus Just Called Out Trolls Who Are Blaming Her For Getting Groped and It's So Empowering.
Source: Seventeen Magazine
Incidents like these are unacceptable and whoever does this kind of nuisance should be punished by law. However, there are some people, with a twisted mind, who thinks the star was "asking for it".
See Also: Erin Willerton Says She's Grateful To Be Part Of Sports Illustrated Swimsuit's Newest Issue

There are several instances all over social media and people blaming Miley for the mishap. After the groping video went viral, one commenter said it was obvious as the star came out in public dressing up as a promiscuous woman.
Another commenter said the American actress was asking for it as she always looks for attention, and it should not come to her surprise if something like this happens to her.
People really need to listen to themselves, no one "asks for it", claiming someone was asking for it when that person completely disagree with what happened is not "asking for it".
Read Also: Check Out This New Terrifying Swimsuit Which Will Make You Dress Like Thanos!

Judging people on the basis of what they wear is the lowest form of thinking and people need to change that. Cyrus recently came back with a badass, feminist rebuttal that we were waiting for.
Other people, mostly females, came to Cyrus's rescue with similar responses.
It feels so wrong to be a man when things like this surface on the internet, however, we would like to assure all females that there are still men who are against this kind of behavior and we are standing with you.
Recommended: Ben Affleck Back Tattoo Is Pretty Hilarious But Is It Really As Bad As Fans Claim It To Be?

Whatever happened, we are genuinely sorry and ashamed of what people are claiming right now. As 'Scholar Mama' said in her tweet, why are women blamed when a man acts inappropriately? Doesn't matter if someone is a singer or whoever "she" is, "she" can't be touched without her consent.
-->