Who is Hopie Carlson? Some Facts to Know About Tucker Carlson's Daughter
Here's what you should know about Tucker Carlson's daughter, Hopie Carlson.
Tucker Carlson is an American television personality who is known for his stint on Fox News Channel. The television personality, apart from his television career, is an author, political commentator, and journalist. He is currently working as the host of 'Tucker Carlson Tonight' on the Fox News channel since 2016. Before he started working on Fox, Carlson worked on CNN as a commentator and then a co-host of the show, 'Crossfire.'
Following his stint on CNN, Tucker Carlson started working for MSNBC as a political analyst and appeared as a guest or guest host for several television programs on the network. Later, the political analyst got his own show, 'Tucker.'
Moreover, Carlson was actively working on the news portal, 'Daily Caller,' right-wing news and opinion website. The television personality sold his ownership stake from the company and focused on his television career.
We'll assume that you all know about his career, but how well do you know about his personal life? Let's dive into the facts and know more about his beloved child, Hopie Carlson.
Who is Hopie Carlson? Here's What We Know About Tucker Carlson's Daughter
Hope Carlson is the third child of Tucker Carlson with his wife, Susie Andrews. Tucker and Susie are blessed with four beautiful children, Lillie Carlson, 25, Buckley Carlson, 23, Hopie Carlson, 21, and Dorothy Carlson, 18.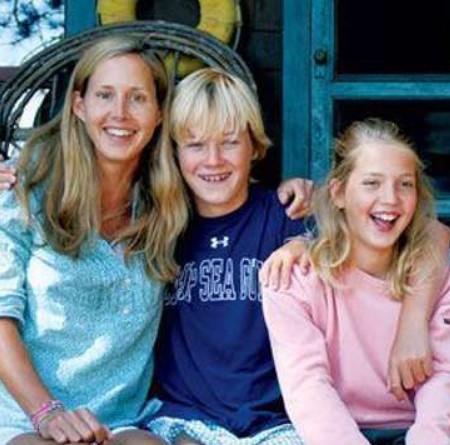 Hopie Carlson with her brother, Buckley Carlson, and mother, Susie Andrews.
Photo Source: Agency/GF
According to some sources, Hopie Carlson was born in 1999; however, her actual birthdate is not revealed. The report further suggests Hopie attended St. Patrick's Episcopal Day School, but information about her college is still missing.
Also See: Who is Buckley Carlson's Wife? Know About Their Married Life!
As you might have guessed, Hopie Carlson is a private person. Carlson's daughter doesn't have any social account and has always stayed out of the spotlight. There are some Instagram profiles with her name, but we couldn't verify them.
Tucker Carlson is Strict on His Daughters
Hopie Carlson is 21 now, and some people want to know whom she is dating. But according to the reports, that department is something Hopie's father is rigorous about. Previously, Tucker Carlson said he wouldn't let his daughter date a "feminist" because they are all creep!
Tucker Carlson's statement caused a huge stir and plenty of backlashes, but the television personality defended himself by giving two examples of men he considers feminists: Bill Clinton and Ted Kennedy.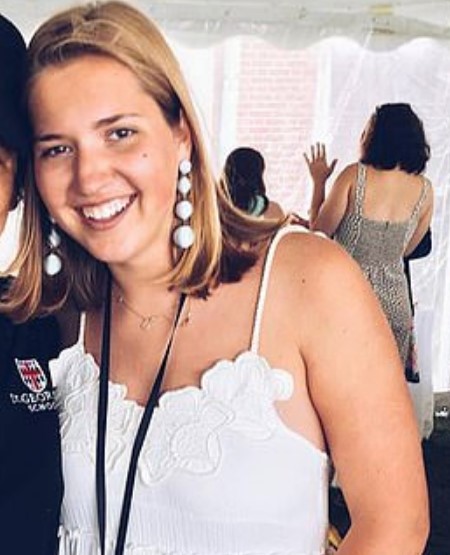 Tucker Carlson said he would hate his daughter, Hopie Carlson if she brings home a feminist! His daughters are not allowed to date feminists!
Photo Source: Daily Mail
In Carlson's words, some men called them feminists due to repeated instances of such men being revealed as abusive misogynists seeking to use the label as cover, so Carlson won't let his daughters date one, and that goes for Hopie Carlson too.
You May Also Like: Who is Buckley Carlson? Some Facts to Know About Tucker Carlson's Son!
For more information on your favorite celebrities' lifestyles and other news, stay tuned to Glamour Fame, and don't forget to sign up for the newsletter.
-->