Who is Buckley Carlson? Some Facts to Know About Tucker Carlson's Son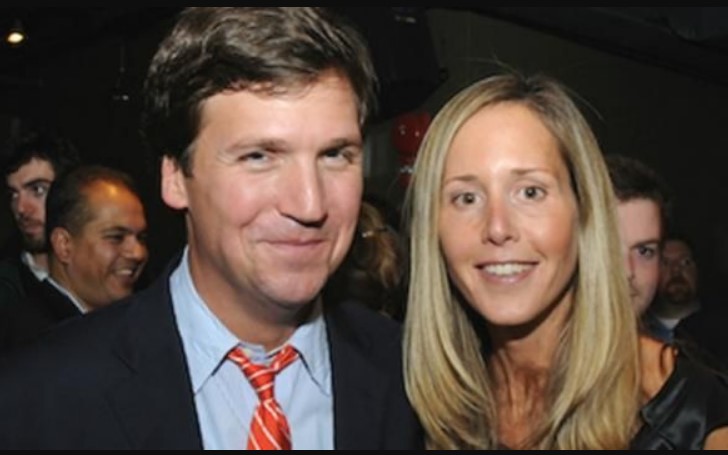 Here's what you should know about Tucker Carlson's son, Buckley Carlson.
Tucker Carlson (born Tucker Swanson McNear Carlson) is an American news channel personality who is known as a presenter, political commentator, author, and columnist. Tucker hosts his show, "Tucker Carlson Tonight," on Fox News.
Tucker has been working as the host of the show since 2016. Prior to working on Fox News, he has worked for CNN as a commentator and host of 'Crossfire.' Following his stint on CNN, the television personality worked for MSNBC.
While in MSNBC, Tucker hosted a nightly program called 'Tucker' from 2005 to 2008. Carlson then joined Fox News as a political analyst in 2009 as a guest or guest host on various Fox News programs.
In 2010, Tucker also co-founded and worked as an editor in chief for the right-wing news and opinion portal, 'The Daily Caller." However, the television personality sold his ownership stake in 2020.
Also Read: Who is Karl-Anthony Towns' GIrlfriend in 2020? Find About His Relationship
We assume you already know about Tucker Carlson, but how well do you know about his son, Buckley Carlson? Here's what we know about him.
Tucker Carlson's Son Buckley Carlson
Buckley Carlson is the son of television personality, Tucker Carlson. While not much is known about Tucker Carlson's son, according to some sources, Buckley Carlson is 23 years old as of 2020. Indeed, he was born in 1997 to his wonderful parents, Tucker and Susie Andrews.
Also Read: Tucker Carlson Wife: Some Facts to Know About Susan Andrews
Tucker and Susie are blessed with four children, Lillie Carlson, 25, Buckley Carlson, 23, Hopie Carlson, 21, and Dorothy Carlson, 18. Buckley is the only son of Tucker, and how he got his name is something interesting. Buckley was named after Tucker's younger brother, Buckley Carlson.
Buckley Carlson Graduated From the University of Virginia
Buckley Carlson graduated from the University of Virginia. Following his graduation, Buckley was hired by the U.S. Rep. Jim Banks, R-3rd. Tucker Carlson's son joined Banks' Capitol Hill staff in Washington, according to the reports, Buckley applied for a communications job with Banks.
The source, David Keller, however, revealed Banks has never met Tucker Carlson and did not know Buckley was his son, even he didn't disclose his relationship.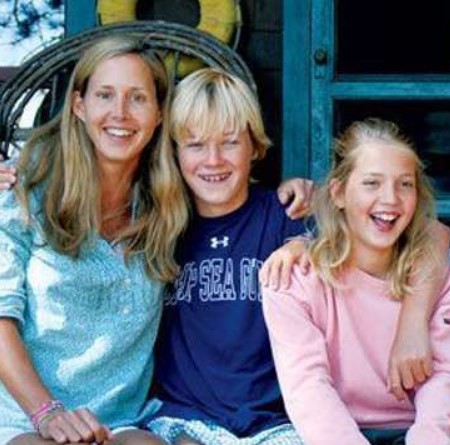 Buckley Carlson [middle] with his mother, Susie Andrews [left] and sister, Hoppie Carlson.
Photo Source: Agency/GF
Keller said,
"Jim's got a reputation as a rising, young conservative leader on the Hill. We get folks who want to come work for him. Buckley Carlson accepted an entry-level job as a special assistant in Banks' office. He is answering phones, responding to correspondence from the congressman's northeast Indiana constituents, and assisting with media communications."
You May Also Like: Who is Buckley Carlson's Wife? Know About Their Married Life
For more information on your favorite celebrities' lifestyle and other news, stay tuned to Glamour Fame, and don't forget to sign up for the newsletter.
-->