Tyler Cameron Cancels National Workout Buddy Day Event Following a Family Emergency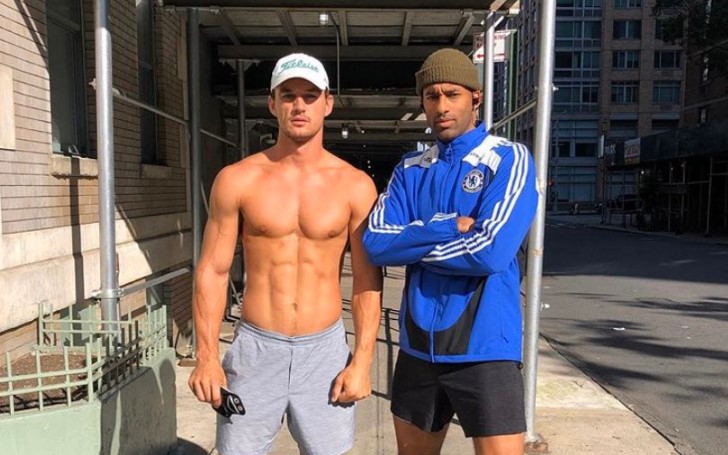 Tyler Cameron canceled his event for which he was all hyped up following a family emergency.
Former 'The Bachelorette' contestant, Tyler Cameron, canceled his National Workout Buddy Day event following a family emergency, and now asking his fans and followers to pray for his mom.
The star's mother was rushed to hospital following an emergency, and The Bachelorette alum updated his fans and followers a few hours earlier than the event. Taking to his social media, Tyler wrote, "Have to cancel the GMA group run tomorrow. Family emergency. Please, pray for my mom and my family."
Tyler, however, did not update his fans what really went wrong so that he had to cancel his event. A few earlier than his cancelation announcement, the star seemed pretty hyped up for the event.
Also See: Niecy Nash Net Worth - Find Out How Much the Emmy Award Winner Makes from Her Career as an Actress, a Comedian, and a Model
On his Twitter post, Tyler wrote, "Can't wait to celebrate #NationalWorkoutBuddyDay with @GMA. If you want to run along with us from Central Park to Times Square, meet us at 7:15 AM at Tavern on the Green FRIDAY! Comment below if you can make it!"
The star revealed his father's life-threatening illness is the reason he got into fitness. Talking to one of the media outlets, Tyler said, "When my dad got sick, I started getting everybody in my family to go on group runs."
Tyler Cameron further added, "It started once a week on like a Thursday, and we'd go for 30 minutes and just meet for 30 minutes, and then go do like an hour. We just keep increasing, and I really enjoyed doing it. It was good family time, a good time with my friends and we all got better together."
Well, since the star is yet to reveal what emergency it was so, he had to cancel his event, for which he was overwhelmingly excited for. But at this time, our prayers are with Tyler, his mom, and his family.
You May Also Like: Meet Hafþór Júlíus Björnsson's Wife Kelsey Henson — Interesting Facts about the Model
For more information on your favorite celebrities' lifestyle, stay tuned to Glamour Fame, and don't forget to sign up for the newsletter.
-->