Tyler Perry Almost Wins Six-Figure Bid For Nipsey Hussle Painting
Published Mon Jun 03 2019 By Andrew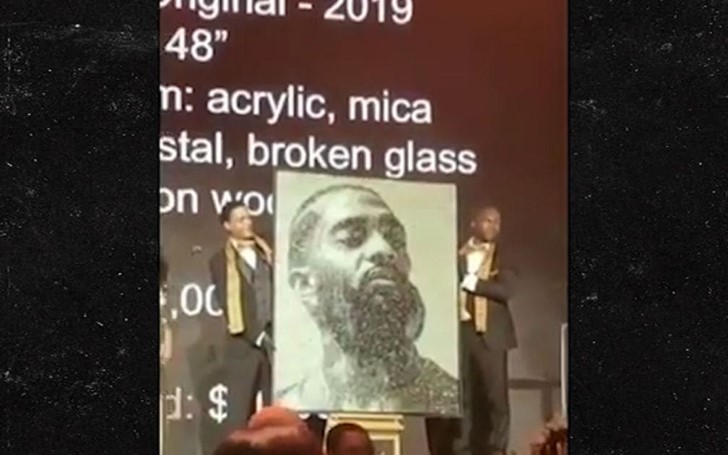 Bid for Nipsey Hussle painting almost taken by Tyler Perry at a six-figure amount.
Imagine how splendid a time would the people of a party have if Tina Knowles hosted, Beyonce and Jay-Z danced. Yes, today we are going to be covering one such star-stubbed party.
During this party, there was a major attraction that caught the eye of many, however. Surpassing the attention over the stars Tyler Perry earned the spotlight on the show as he came really close to dropping six-figures for a portrait of Nipsey Hussle. Yeah, it was just one of those parties!
Tina and her husband, Richard Lawson, were the hosts of the annual Wearable Art Gala that just brought magic to the Saturday night in Santa Monica and the guests were undoubtedly loaded enough to empty the shop, especially Tyler. The bidding war that erupted over a Nipsey portrait was just one of the most spectacular phenomenon ever and on top of that, it was carried out by Tiffanie Anderson.
Also read: What Is Megan Fox Up To Since The Transformers Movies?
Tyler, who bagged the prestigious Trailblazer Award at the gala went through with a gruesome bidding battle with honoree, Felicia Horowitz who started the play with less than $50 thousand all the way up to the winning bid. Tyler got really confused and really thought that the portrayal was totally in the bag when he raised his paddle at $100,000. Well, obviously he was quite wrong.
-->