Box Office: Tyler Perry's 'Madea Family Funeral' Battles 'How to Train Your Dragon 3'
Published Tue Mar 05 2019 By David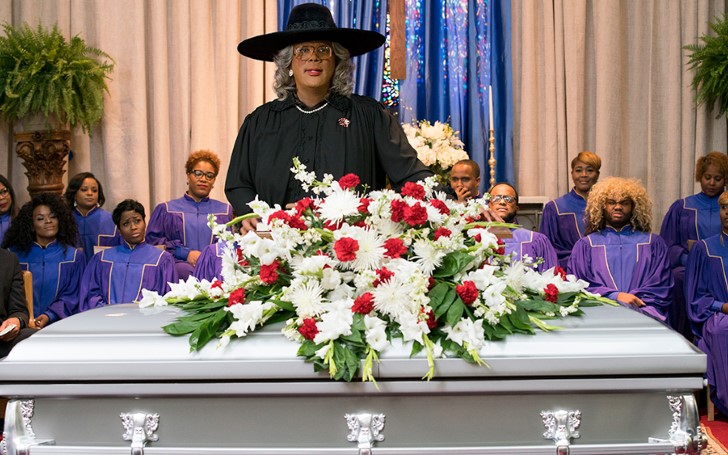 How to Train Your Dragon 3 continues to reign at the box-office while Tyler Perry's Madea Family Funeral surpassed expectations.
Universal and DreamWorks' How to Train Your Dragon: The Hidden World has pulled itself into winning the crown of domestic box-office whilst having a close race against other slates of films released (during its time frame) across all North American theaters.
The third (and presumably final) installment in the "Dragon" trilogy remained strong, adding another $30 million from its second weekend-release. And now the animated adventure is just a stone throw away from the $100 million marks in respect to its domestic gross which is currently sitting at $97.6 million. The Dean Deblois directorial, "The Hidden World" is also looking to surpass the ticket window metrics of the first two entries in the franchise, How To Train Your Dragon (2010) and How to train your Dragon 2 (2014), which ended their domestic box office runs with $217 million and $177 million, respectively.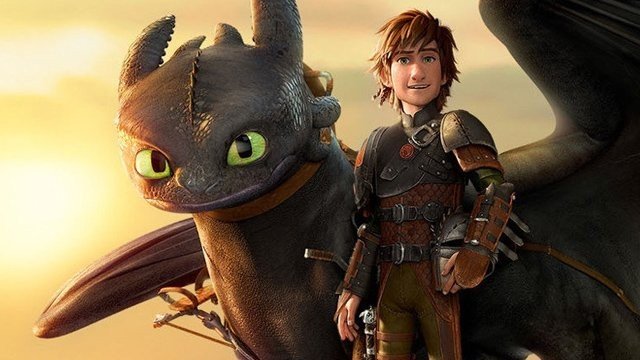 How To Train Your Dragon supposed to be the final film in the franchise

SOURCE: Comic Book
While the franchise's third film quite easily held it out at no. 1 position against the entries of newcomers, Tyler Perry's "A Madea Family Funeral" also had a solid opening of its own. Director/actor, Perry decides to bid a farewell to his long-running Madea character in the 11th and final installment after the 15-years of its legacy. The film exceeded the forecast accumulating around $27 million from 2,442 theaters.
"Family Funeral" may not have met the distinction of its predecessor, Madea Goes to Jail ($41 million)—but it has emerged out to be the second best opener among the entire series. It itself is a surprise to see a franchise generating quite a money through its every slate, not to mention even after 15 years since its first release.
Also Read: The 3 Big Revelations From Spock's Long-Awaited Debut on Star Trek: Discovery
The Madea series may not have the seismic amount ardors like other heavyweight franchises such as the Avengers or Star Wars, but it still boasts a significant number of devoted followers. To put the math back into perspective, the opening weekend of "A Madea Family Funeral" kicked it off with just $1 million less than Fox's "Alita: Battle Angel" ($28 million), a sci-fi epic that cost a whopping $170+ million only to produce.
If to only talk only from the new entries, then "Madea" had the best showing by far. On the other hand, Focus Features' "Greta," a psychological thriller film starring Chloe Grace Moretz and Isabelle Huppert, went below the expectations of critics and fans alike. The stalker suspense drama from the director, Neil Jordan as of recent is rounding off at seventh place in terms of box office standings. The film only grossed a mediocre sum of $4.5 million against the initials of $4m from 2,411 North American venues.
Recommended: 'Avengers: Endgame' Likely To Shatter The Opening Weekend Box Office Record
Meanwhile, Universal's "Green Book" benefitted financially from Oscar glory. The current best picture honoree expanded back to 2,600 screens and then went on to bounce back into the chart with the help of its 16th weekend-release, (during which it amassed a new gross of $4.7 million).
The road-trip comedy-drama had a slow start when it first debuted in November of last year's, but the flick eventually became a theater sensation thanks to its afterward performance at the Awards ceremonies. In fact, ever since the movie started to gain Awards glory, it has been receiving a significant boost in ticket revenue (121%). "Green Book," which was ventured by Participant Media and DreamWorks, has earned $75 million from the North American venues and $74 million from the international gates.
Also taking the advantage of Oscar fame is Sony's 'Spider-Man: Into the Spider-Verse' which brought in about $2.1 million after the studio re-released it in 2,404 locations last Friday. The animation featurette till now has grossed over $360 million globally, including $187 million at the domestic box office.
Don't Miss: 'Edge of Tomorrow' is Officially Getting a Sequel
Likewise, Warner Bros. also re-released its Oscar-participant "A Star Is Born" with an added 12 minutes of footage. The film, as a result, saw a 209% increase in ticket sales, and also raked $1.8 million from 1,150 screens. The musical drama has grossed $212 million at the domestic box office and $214 million at the international landmarks.
Similarly, the other movies dancing off at the top five are,
- Warner Bros' Isn't it Romantic, (weekend gross-$4 million with in house total being at $40 million)
- WWE's biographical drama, Fighting with My Family ($4.6 million with $14 million)
- WB's "The Lego Movie 2: The Second Part" ($6 million; with North American gross being at $257 million), and
- "Alita: Battle Angel," ($7 million from its third weekend; domestic total-$72 million).
-->