Charles Oliveira Wins the MMA Lightweight Main Event Bout with Kevin Lee by Submission "I Choked Out"
Published Sun Mar 15 2020 By Chester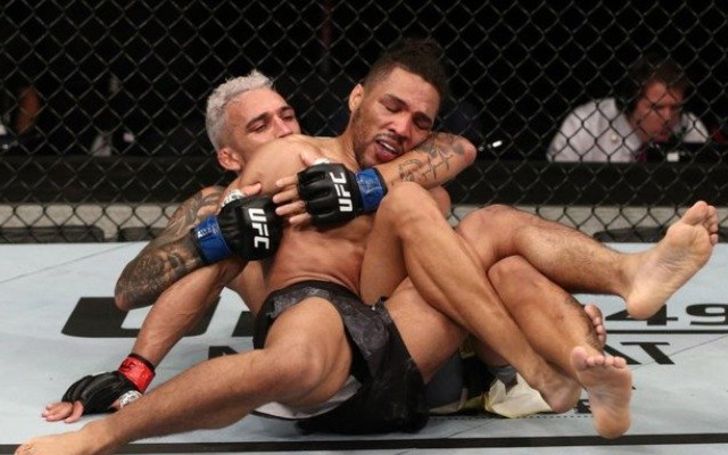 The UFC lightweight fight night had no audiences to watch the match in Brazil due to Corona; however, Charles Oliveira pulled out a huge third round submission win over former lightweight champ Kevin Lee in the UFC 'Friday Night 170' event on Saturday.
Oliver once more showed his phenomenal fighting skills with his relentless heavy punches, jabs, kicks, and finishing the game with his signature unbreakable-locks.
Consequently, as most of his finishing locks move, the 30 years old won the match by submission. For the victory, he was even offered a $50,000 bonus. Similar to the new UFC Welterweight title winner Gilbert Burns who knocked Demian Maia in the first-round TKO!
On the other side, Lee, 27, also landed with some heavy takedown shots; however, it was, Oliveira seemed to be in control and seemed much capable striker in the game.
Check Out: Top 5 Facts About MMA Fighter And UFC Star Cyborg!
The submission came right after Charles who's known for his 'Triangle Locks' and 'Head Choke' attacked Lee's neck as he 'chocked out' and tapped. Kevin seemed unconscious for a while and later claimed he didn't tapped out.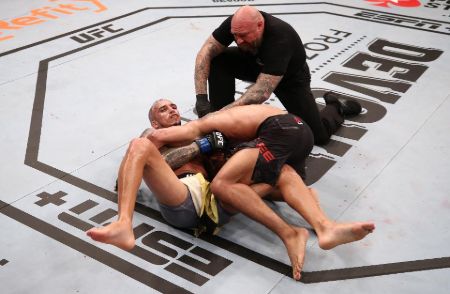 Charles wins the Lightweight title on the third round submission win over Kevin Lee.
SOURCE: Forbes
The referee later came with the result of Charles's victory after watching the replay. Sharing to MMA Fighting, Lee later shared,
I mean I got choked. So, I don't know. The fight was going good. I just got choked. That's all I can.. I really can't put it on anything else but that. The first two rounds I felt like I stuck to the game plan and then I sat in the corner before the third and I told them I was going to switch up the game plan. And, looking back on it, I admit that it was the wrong move. I tried to take control of the fight, instead of just trying to let the fight happen. So, I choked myself out.
The victory might lead him in the Top #10 lightweight ranking, as in now the Brazilian lightweight fighter is in the #13 rank. The new update will be released next week on the MMA official ranking chart.
Don't Miss: UFC Star Joanna Jedrzejczyk Plastic Surgery - The Full Story
Overall the combat was filled full of energy and persuasive moves. And Charles is clearly the deserving fighter for the lightweight title.
For more Entertainment updates, stay tuned with Glamour Fame.
-->