Gilbert Burns Knocks Former Welterweight Champion Demian Maia with First-Round TKO
Published Sun Mar 15 2020 By Chester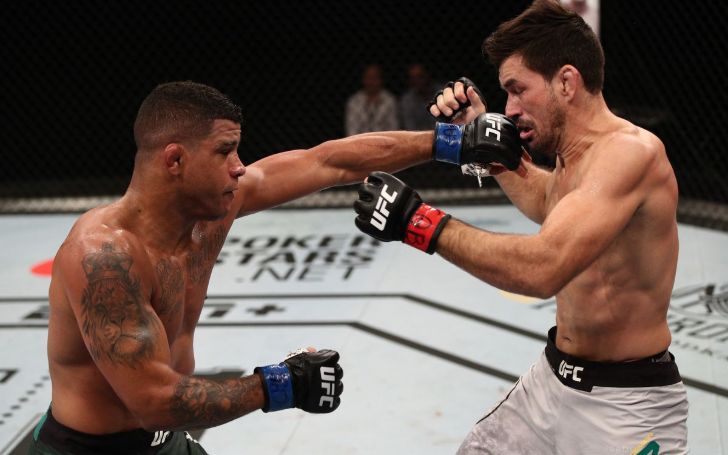 Gilbert Burns just set a new astounding record at Fight Night 170 which former UFC Welterweight champions couldn't make.
Brazilian MMA star Gilbert Burns, 33, dropped the 1.83m tall champion Demian Maia with a crushing left-hand shot in the recent Welterweight title co-main event finishing the game in just first-round with a TKO.
The match held on Saturday, March 14, quickly ended in the opening round just at 2:34, making Demian win his third straight win at the welterweight and a total five victory in the overall row.
Shortly after their UFC Brazil match, everyone was applauding 'Burns' as he just set the history by defeating one of the greatest grapplers in MMA history who has never been defeated in the Welterweight fight in UFC.
Check Out: Conor McGregor Wants To Host The MMA Fight Between Justin Bieber And Tom Cruise
However, the 1.78m tall Burns remained 'down to earth' over defeating the one he considers his 'major inspiration', sharing,
I've been following this guy throughout his whole career. I think he'll be a Hall of Famer. I have so much respect. I'm very emotional right now.
The bout was a tough one thou as the first thing to defeat the grappling expertise Demian was to dodge from his takedown, and Gilbert succeeded to subdue it - all thanks to his finest Brazilian jiu-jitsu which helped him dodge the locks.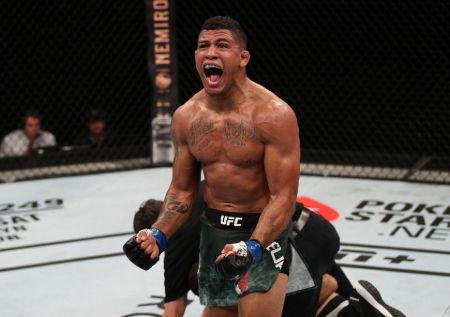 Gilbert for his impressive left hook K.O. received $50,000 performance bonus.
SOURCE: MMA Fighting
And then taking the right moment, Burns threw a heavy left hook shot which cracked Maia on the jaw, sending him crashing on the octagon immediately.
Related: Charles Oliveira Wins the MMA Lightweight Main Event Bout with Kevin Lee by Submission "I Choked Out"
Demian, 42, who seemed dazed from the shot, was still not totally knocked out, and then Burns started to throw some continuous shots until the referee called it off with a 'TKO'. And the rest is history.
For more Entertainment updates, visit Glamour Fame.
-->