United States Senator Amy Klobuchar Net Worth - The Complete Breakdown
Published Wed Dec 18 2019 By Matthew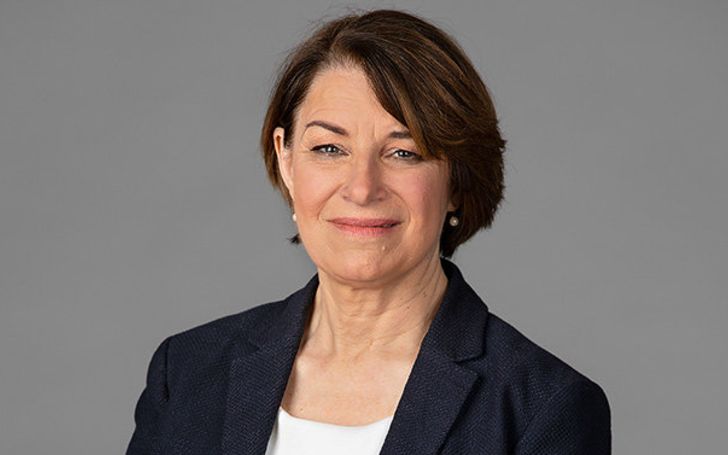 Learn all about the 2020 presidential candidate Amy Klobuchar's net worth.
Remember the U.S. Senator from Minnesota that made the news for eating her salad with a comb on the flight and lashing out at her staff? That's the former lawyer and 2020 presidential candidate, Amy Klobuchar.
Born Amy Jean Klobuchar on May 25th, 1960, in Plymouth, Minnesota, Amy is running for the 2020 presidential candidate from the Democratic nomination. Amy became the first woman U.S. Senator from Minnesota when she was elected to Senate in 2006. She then went on to get re-elected in 2012 and 2018 for the same position.
US Senator Amy Klobuchar Announces Presidential Candidacy.
Source: Vox
The 59 years old female senator has made the headlines quite a few times in recent months and not just for the better. As reported by Vanity Fair, she is continuously accused of mistreating her staff to the point where a few former teams even said that Amy was just like Trump only a few hours before she announced her presidential run.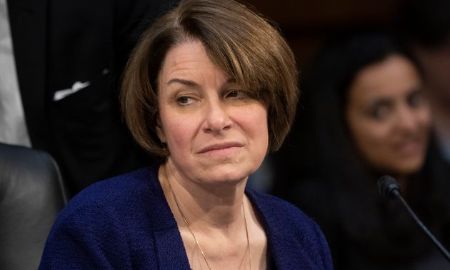 US Senator Of Minnesota Amy Klobuchar Rumored To Mistreat Her Staff.
Source: Huff Post
But what about her wealth? How rich is Amy Klobuchar? Let's discuss her net worth.
2020 Presidential Candidate Amy Klobuchar's Net Worth
As per Forbes, Amy Klobuchar's net worth is estimated to be around $2 million, which she shares with her husband, John Bessler.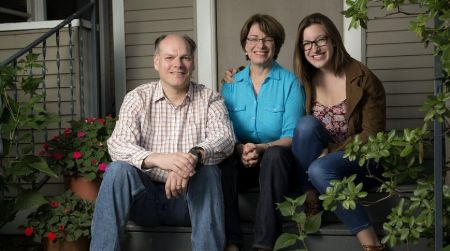 Amy Klobuchar Along With Her Husband John Bessler Has Net Worth Of $2 Million.
Source: Star Tribune
Amy's prime source of her $2 million fortune is well-over 12 years of Senate service. The couple's riches include their $350,000 home in Minneapolis, retirement accounts, and mutual funds worth no less than $850,000 and federal pension of nearly $560,000.
Amy's Rental Home In Arlington, Virginia
Source: Heavy
According to Heavy, the duo also have a rental home in Arlington, Virginia. The U.S. Senator, however, never made exact comments on her net worth, but she did release her tax returns in April.
Paid $65,927 In Taxes For 2018
Klobuchar was the first candidate to release her tax returns. The U.S. Senator released reports dating as far as 2006.
Also See: 2020 Presidential Candidate Amy Klobuchar Eats Salad With A Comb
The 2018 tax return document that Amy released on her website showed that she, along with her husband, paid $65,927 of total taxes on 2018. As per the report, she made a total gross of $338,121 in adjusted income. Her tax return was filed by SIMMA FLOTTEMESCH & ORENSTEIN, LTD.
Amy's Trillion-Dollar Plan
Amy Klobuchar dived deep early and put forth a $1 trillion plan to rebuild the country's infrastructure as a part of her presidential campaign.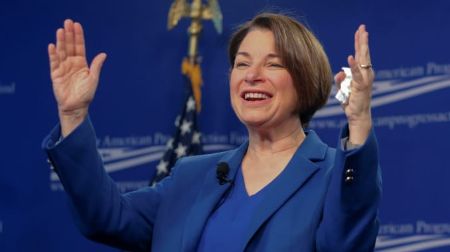 Amy Puts Forth A $1 Trillion Plan For Country's Infrastructure
Source: CNBC
Fox Business reports that the plan draws $650 billion from federal funding, a return to the Obama-era "Build America Bonds" and reforms to the corporate taxes. She plans on increasing the corporate tax rate by 4% to a total of 25% and also close loopholes that encourage U.S. companies to operate overseas.
Also See: Hillary Clinton Plastic Surgery Speculations - Is There Any Truth to It?
With Amy ranking 5th on the early voting states, the chances of her trillion-dollar plan coming to life seem very bleak. Plus, her behavior towards her staff hasn't made things better for her.
For more celebrity net worth, visit the entertainment section over at Glamour Fame.
-->