Unknown facts about The Witcher star Henry Cavill
Published Fri Jan 17 2020 By Chester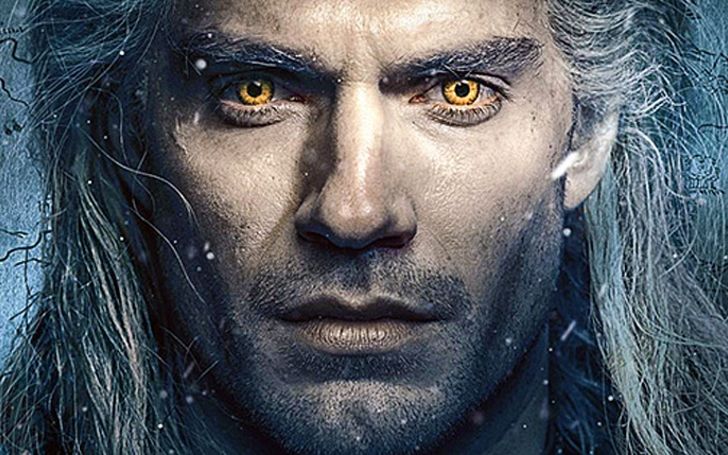 How well are you updated about one of the zestful Hollywood stars Henry Cavill? Let's check out!
The Hollywood star who amazed us with his desiring tall height and envying physique precisely from his superhit movies Superman 'Man of Steel' and 'Batman vs. Superman: Dawn of Justice', in fact, has a lot of intriguing stories to share.
So here we have presented you with some never before facts of the star Henry Cavill to know him better in real.
5. Almost Played the New James Bond and Superman Returns
Yes, you heard it right. Henry auditioned for the role of 007 but unfortunately was turned down for Brandon Routh.
The actor always wanted to be part of one of the famous detective movies, but sadly, it was not destined for him. But he could have been a cool detective, but Brandon had the charm.
When it comes to his career, the tall star had to face many ups and downs. For the role of Superman: Returns in 2006, he was initially rejected, which was handed over to James Marsden.
Losing two prominent roles, Henry was not the one to give up easily and keep trying one, consequently he later got a role in 2013 Superman 'Man of Steel', where he turned down Routh, who wanted to play the part.
4. Almost Lost the Role of Superman for World of Warcraft
Sounds silly, isn't it, but you heard it right. Gamers might understand his situation as Henry was also one of the gaming geeks who used to play the famous 'World of Warcraft.'
Talking to Jay Leno, the 36 years old star shared, "I'm a big PC gamer, and I was playing an online game called 'World of Warcraft. I was playing this game, and you can't save it. You can't pause or anything, and other people are relying on you to play on a team. And it was a highpoint of the game. And so the phone's ringing and I'm ignoring it because I'm not going to bail on these guys. And I look down, and it's Zack Snyder calling, so I dive for the phone, and I missed the call from Zack Snyder, the one I'd been waiting for, for Man of Steel."
You May Like: What is Henry Cavill's Net Worth? Check Out the Complete Breakdown >>>
Fortunately he called him back and got the role, and in fact earned millions from the one of DCU's high budget movie.
3. Brawny Physique Based on 1958 Hercules
Snippet of Steve Reeves from (1958) Hercules and Henry in (Superman).
SOURCE: Live About
The risque body you see on the movie is actually based on 1985 Hercules, which was portrayed by Steve Reeves. As you can see in the above images, his body shapes are similar to the Hercules.
Well, it was not an easy task for the star to get those 3% fats, 190lb body as he had to work really hard compromising lots of stuff, hard work, and a proper diet plan for 11 months straights.
Check Out: Henry Cavill Wanted The Witcher to be "True to the Lore," Something He Pushed for In the Series >>>
His workout included four sessions, such as preparation, bulking, leaning out, and maintenance.As per reports Live About, Cavill could bench press 305 pounds not strong as mythical god Hercules, but pretty strong.
2. Cavil can speak Nine Different Language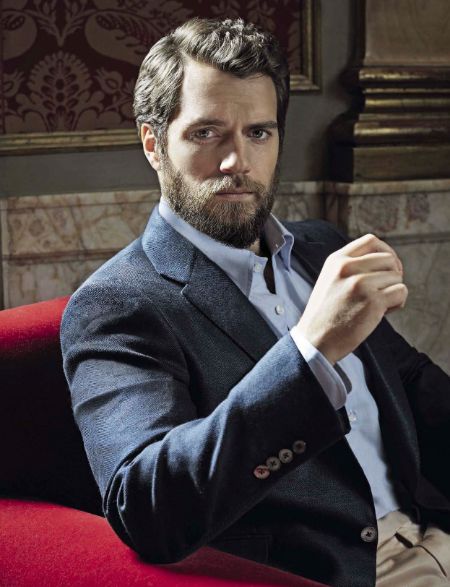 Henry has a pet dog after Superman 'Kal-El'
SOURCE: @henrycavil Instagram
The versatile stars can speak and understand nine different languages. Out of which, he is fluent in four languages such as English, Spanish, French and Italian, a real-life 'Superman.'
Since his early years, Henry was always interested in different ethnic and cultures, for which he shares his main reason to be able to know and adopt such languages.
1. Henry plays the Character of Geralt in The Witcher
After Superman, Henry's role as the Geralt might be his biggest role in the recent The Witcher.
The Series is based on the book by the same name. Initially, there were criticisms regarding the castings in the show, but after Cavill's enthralling battling skills and ravishing book-alike looks with scars, yellow cat eyes, white hair, and enticing accent he is now loved by fans all over.
The Witcher is currently running its first season on NetFlix.
Don't Miss: Here's Everything You Need To Know About The New Netflix Series 'The Witcher' - The Showrunners Confirm They Won't Adapt The Games In The Future!!!
Hope you enjoyed the article, stay tuned to find more Entertainment updates on Glamour Fame.
-->