Unveiling Corey Feldman's Net Worth: Career Achievements and Films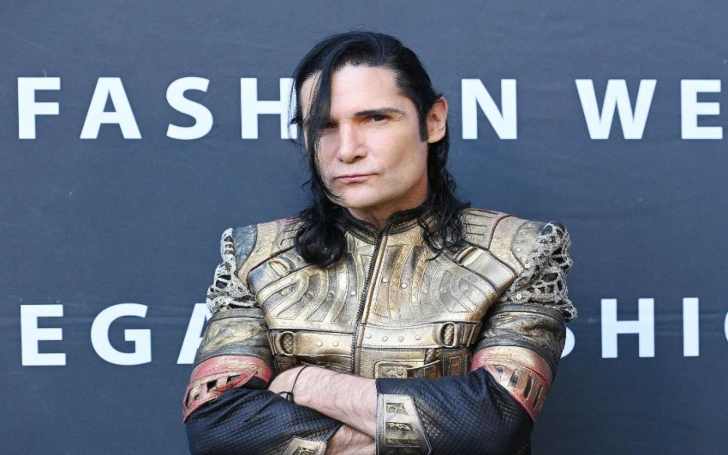 Corey Feldman is an American actor and musician, best known for his prominent roles in 1980s films. Born on July 16, 1971, he rose to fame as a child actor with appearances in iconic movies such as "The Goonies," "Stand by Me," and "The Lost Boys."
Feldman's on-screen charisma and youthful charm earned him a lasting place in pop culture. Beyond acting, he ventured into music, forming the band Corey Feldman & the Angels and releasing albums.
Net Worth of Corey Feldman in 2023
As of 2023, Corey Feldman, the American singer and actor, boasts a net worth of $1.5 million. He gained immense popularity and recognition during the vibrant 1980s as a prolific actor.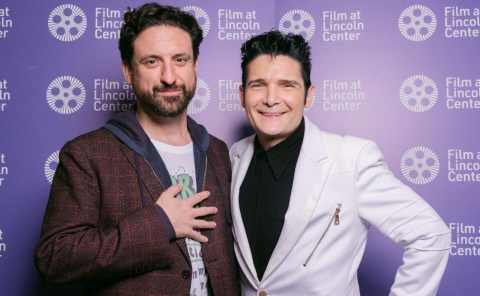 His filmography includes notable titles like "The Goonies," "Stand by Me," "The Lost Boys," "The 'Burbs," and "Gremlins." In more recent times, Feldman has ventured into reality television and embarked on a music career.
Impressively, his annual earnings are estimated to exceed $100,000, underscoring his enduring impact on the entertainment industry.
Movie's Box Office Collection
During the mid-1980s, Corey Feldman gained prominence as a teenage actor in a string of high-grossing films. His credits include "Friday the 13th: The Final Chapter" (1984), achieving an impressive $33 million in the US against a mere $2.2 million budget.
Additionally, he contributed to the success of "Gremlins" (1984), raking in $12.5 million in its opening weekend and ranking as the fourth highest-grossing film of that year. Feldman's roles in "The Goonies" (1985), a Steven Spielberg-backed venture that amassed $121 million despite a $19 million budget, and "Stand By Me" (1986), further solidified his place in the industry.
His versatility extended to voice acting, including Donatello in the animated film "Teenage Mutant Ninja Turtles" (1990). Notably, Feldman's substantial contributions have been rewarded with commensurate remuneration.
Salary From The Goonies
In 1985, Corey Feldman's rising career in the entertainment industry saw him earn a salary of $40,000 for his role in the iconic film "The Goonies."
The movie, based on a story by executive director Steven Spielberg, became a beloved classic, capturing the hearts of audiences with its adventurous spirit and camaraderie.
As a part of the ensemble cast, Feldman contributed to the film's success, cementing his place as a prominent young actor of the time. Additionally, he made over $10k from "The Surreal Life".
Houses and Car Collections
Corey Feldman recognized as an accomplished American actor, musician, and activist, has garnered substantial acclaim throughout his career.
His achievements extend beyond his artistic pursuits, encompassing his ownership of notable real estate properties. These include his residences in Reseda, Los Angeles, and Manhattan, though further details remain undisclosed.
In addition to his successes in the entertainment industry and real estate, Feldman boasts an impressive car collection that reflects his taste and style. Among his prized vehicles, he possesses a stunning Chevrolet Camaro GT, a Ford model, a Toyota, and a Mitsubishi.
Band and Tours
Following his debut album "Love Left," Corey Feldman ventured forward with his musical endeavors, unveiling his second album "Still Searching for Soul" alongside his band, Corey Feldman's Truth Movement.
Demonstrating his commitment to his musical journey, he launched the solo album "Former Child Actor" in 2002, embarking on a US tour to promote his unique sound. In 2016, Feldman introduced the solo album "Angelic 2 the Core," a project that showcased collaborations with notable artists like Snoop Dogg and John Carin.
The album's creation was supported by a crowdfunding campaign on Indiegogo, with an initial goal of $105,000; however, the campaign's outcome saw a collection of $14,982. Despite the financial challenge, Feldman's determination to create and share his music persevered.
Take A Look at Corey Feldman's Filmography
Corey Feldman has showcased his versatile talents across an extensive filmography and television career. From his earliest roles, like "Friday the 13th: The Final Chapter" (1984) and "Gremlins" (1984), to memorable appearances in iconic films such as "The Goonies" (1985) and "Stand by Me" (1986), his on-screen presence became a defining feature of the 1980s.
Feldman's versatility extended to voice acting, voicing Donatello in "Teenage Mutant Ninja Turtles" (1990). He continued to demonstrate his diverse skills, including directing, in "Busted" (1997). Feldman's journey led him through an array of films, from documentaries like "My Truth: The Rape of 2 Coreys" (2020) to his recent role in "13 Fanboy" (2021).
In the realm of television, he appeared in popular shows like "The Two Coreys" (2007-2008) and lent his voice to characters like Slash in "Teenage Mutant Ninja Turtles" (2012-2017). This dynamic trajectory has solidified his place as an influential figure in both film and television.
All of Corey Feldman's Marriages and Divorces
In 1989 the actor tied the wedding knot with actress, Vanessa Marcil. They remained husband and wife for only four years and later divorced in 1993. Subsequently, he met actress and model Susie Sprague in a nightclub in January 2002.
Their relationship led to marriage on October 30 of the same year, a unique event that took place during the final episode of the first season of "The Surreal Life." The ceremony was officiated by both a rabbi and MC Hammer, who was an ordained minister.
However, after seven years of marriage, Feldman and Sprague separated in October 2009, leading to a divorce process that spanned five years, ultimately reaching its conclusion in 2014.
Corey Feldman Separated From Wife, Courtney Anne Mitchell
On November 22, 2016, Feldman found love again, marrying his longtime girlfriend, Courtney Anne Mitchell, in an officiation held at Elton John's Fizz champagne lounge at Caesars Palace in Las Vegas.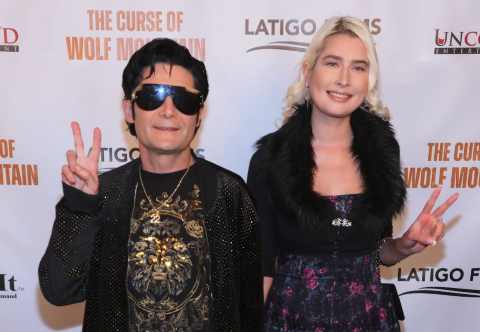 However, after seven years of marriage, the pair have now separated from one another. The exact reason for their split is still unknown.
See Glamour Fame For More
-->