Vanessa Nadal Net Worth in 2021: The Complete Breakdown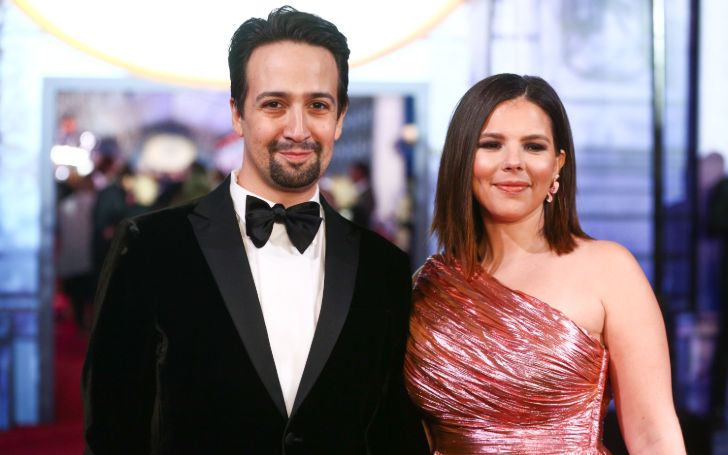 Learn all the net worth details of the American lawyer Vanessa Nadal, the wife of the American actor Lin Manuel Miranda.
With a Pulitzer Prize, three Tony Awards, three Grammy Awards, and an Emmy Award, Lin-Manuel Miranda has made quite a name for himself in the entertainment industry. His Broadway musicals 'In the Heights' and 'Hamilton' are some of the best-known has earned him a huge reputation, making him one of the most influential personalities in showbiz.
As successful as Lin-Manuel Miranda is, his wife Vanessa Nadal is also an accomplished person herself. To those who do not know what she does for a living, we compiled some details regarding her net worth and career in the sections below.
What is Vanessa Nadal's Net Worth in 2021?
There are no official details available regarding the net worth and earnings of Lin-Manuel Miranda's wife, Vanessa Nadal. This is because she's pretty private regarding her personal details and finances. But by analyzing her career to date, we came up with an estimated figure of $500,000 as her net worth in 2021.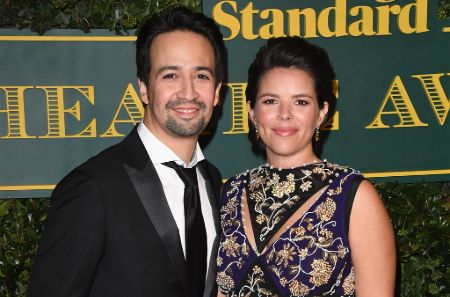 Vanessa Nadal holds an estimated net worth of $500,000 in 2021.
Source: Billboard
According to Marie Claire, Vanessa Nadal is a lawyer by profession. She works at Jones Day Law Firm in New York. Her practice covers areas such as breach of contract, healthcare and pharmaceutical matters, intellectual property, environmental litigation, enforcement proceedings, civil RICO litigation, and Fair Credit Reporting Act matters.
Vanessa Nadal attended the prestigious Massachusetts Institute of Technology for her undergraduate degree in Chemical Engineering. After her graduation from MIT, she worked as a scientist on consumer skincare product development for Johnson & Johnson.
Check Out: What is Elin Woods Net Worth in 2021? Here's the Complete Breakdown
Over the course of her career at Johnson & Johnson, Vanessa Nadal decided to switch careers. She went to study at Fordham University School of Law. There, she participated in the Walter Leitner International Human Rights Clinic, where she worked with the ACLU to help Native American women realize their right to U.S. medical care.
Additionally, Vanessa Nadal studied EU and Spanish International Privacy law abroad at the Universidad Pontificia Comillas ICADE in Madrid, Spain.
Lin Manuel Miranda and Vanessa Nadal Knew Each Other in High School
Lin Manuel Miranda had revealed that he used to have a crush on Vanessa Nadal when they were in high school. Both of them attended Hunter College High School, where he spotted Vanessa for the first time.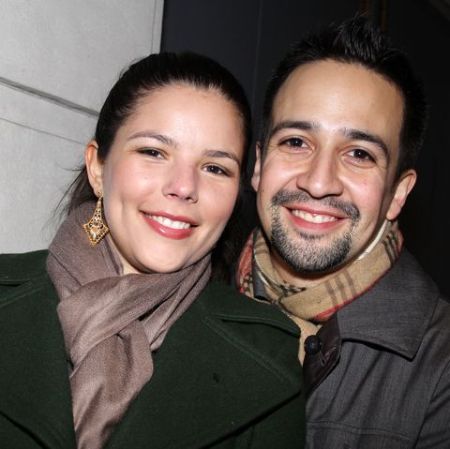 Lin Manuel Miranda and Vanessa Nadal attended the same high school.
Source: Oprah Magazine
'She was gorgeous and I'm famously bad at talking to women I find attractive,' Miranda told The New York Times. 'I have a total lack of game.'
Vanessa and Miranda never dated each other during their high school years. After their high school graduation, they went their own ways. Vanessa went to study at MIT, whereas Miranda attended Wesleyan University. Their lives never intersected again until they met again in 2005.
Lin-Manuel Miranda stumbled upon Vanessa Nadal's Facebook profile in 2005, which marks the beginning of their reunion. He decided to invite her to a Freestyle Love Supreme show, where they met reunited. They also met on a series of occasions afterward, and both began to fall in love. Soon, they began dating.
Also, See: What is Bernard Tomic Net Worth in 2021? Here's the Complete Breakdown
After a significant period of dating, Lin-Manuel Miranda and Vanessa Nadal tied the knot in 2010. The wedding ceremony took place at the Belvedere Mansion in New York. The couple currently shares two sons, named Francisco and Sebastian.
Stay tuned to Glamour Fame for more net worth-related content of your favorite celebrities.
-->