Did Victoria Pedretti Undergo Plastic Surgery? Find Out Here
The Whole Truth On Victoria Pedretti Plastic Surgery: Did She Really Undergo Cosmetic Surgery?
In a short span, Victoria Pedretti has achieved a level of success that many can only dream of. In her career as an actress, her breakthrough was Netlfix's anthology series, The Haunting. An up-and-coming star, Pedretti's roles 'Dani,' in The Haunting of Bly Manor and 'Nell,' in The Haunting of Hill House endowed her with extensive fan praises.
Psychological thriller and horror fans would be well aware of Pedretti's craft, though she may be a new face for rom-com fans. The actress is currently Hollywood's best go-to name to play spooky characters. She starred as Love Quinn in the 2019 mega-hit series, You. Very unlikely of the bold Victoria, she has sparked some plastic surgery speculation against her in recent months. How come the actress draws interest in other than her love life and professional life now? Find the whole truth here.
Did Pedretti Undergo Plastic Surgery?
It's not a surprise for actors, especially actresses, to come under cosmetic surgery speculations at least once in their careers. But for Pedretti, 26, the attacks have come rather early and at a pivotal stage in her career. The rumors, it seems, stemmed from her latest pictures, where Victoria was looking a tad different.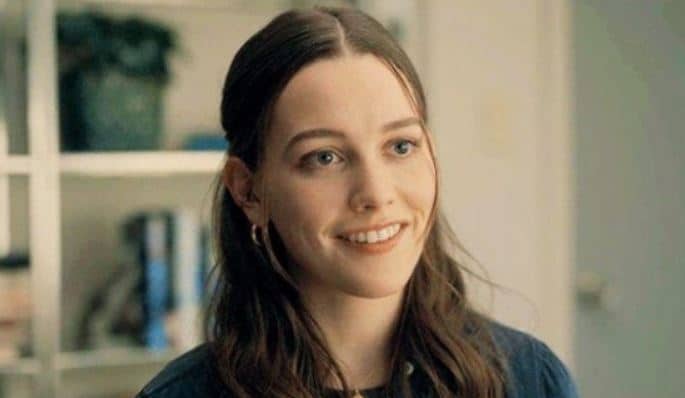 Victoria Pedretti's changed appearance in her latest picture seems to have started the speculations.
Photo source: Blowkis
While fans have shown concerns, haters have outrightly raised objections. The rumor isn't widespread now; hence we haven't heard any clarification from Pedretti herself. But plastic surgery experts have already penned their evaluation on the rumor.
Check Out: Did Marcus Rutherford Undergo Plastic Surgery? Learn all the Details Here
As per the experts' words, Pedretti is not guilty, not that going through the procedure is any crime. However, despite its growing usage, plastic surgery is still a no-no in a moral society. Call it Pedretti's evolution for a new role or her personal choice, but her changed appearance has nothing to do with plastic surgery.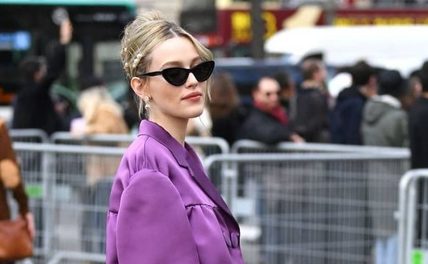 Pedretti is blonde now; the actress also revealed bleached brows. Photo Source: Stars Studd
The actress previously sported dark chestnut hair, but now she has turned a blondie. To fans' shock, Victoria also posted a picture of her bleached brows. And when her makeup artist, Emily Cheng, completes Victoria's look with minimal yet vibrant makeup, there you have what people have been calling an after-surgery look.
Victoria Pedretti's Most-Awaited Upcoming!
Starring Penn Badgley and Pedretti, Netflix's You season 3 is scheduled to release later this year. Fans have been looking forward to season 3 for a long time now, and Victoria has recently assured her fans that the new episodes will be worth the wait.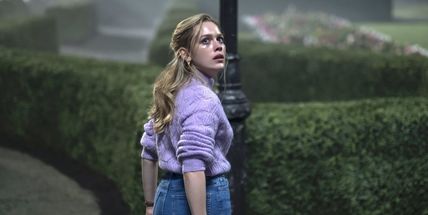 Victoria collected her MTV Awards for her role Dani in The Haunting of Bly Manor.
Photo source: Cheat Sheet
The Philidelphia-born actress is also starring in the upcoming Lucky. Based on Alice Sebold's memoir of the same name, Pedretti will be headlining the movie and play 18 years old Alice Sebold. Pedretti will once again portray a tortured soul. The story will follow Sebold's life following a traumatic experience.
Don't Miss: Simu Liu's Plastic Surgery: Find All the Details Here.
Pedretti, who won an MTV Movie & TV Awards in 'Most frightened performance' in 2021, also boasts two nominations in Critic Choice Awards. She has only starred in a handful of projects; Pedretti recently revealed that she wishes to portray an X-Men in Marvel's movie. Fans said Pedretti would make a great 'Rogue' if given a chance.
For more information and news on your favorite stars, stay connected to Glamour Fame.
-->