Warner Bros. Sets December 2022 Release Date for 'Aquaman 2'
Published Thu Feb 28 2019 By David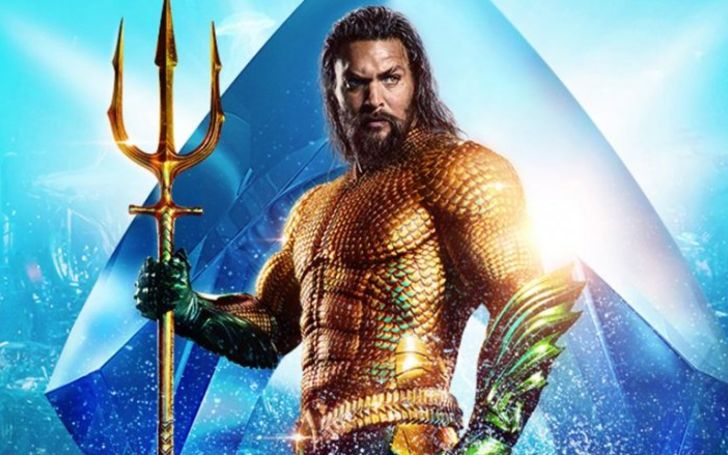 WB confirmed the release date for Aquaman 2
In January WB's Aquaman became the year's first featurette to mark a billion dollar success in terms of the box-office. The flick also gave DC the first 10-figure triumph after 2012 The Dark Knight Rises ($1.085 billion). Soon after the overwhelming ticket success, WB even officially greenlit the sequel for its oceanic adventure flick.
Earlier this month, it was reported Aquaman's screenwriter David Leslie Johnson-McGoldrick had been on-boarded to pen the sequel, and now reports have it Aquaman 2 finally has an official release date – December 16, 2022.
The second installment's theatrical kick-off is exactly one week closer to Christmas than much similar to its predecessor film's release date which was on December 15th of last year's. Borys kit, an insider from The Hollywood Reporter came in confirming the word of WB's regarding the release date of Aquaman 2.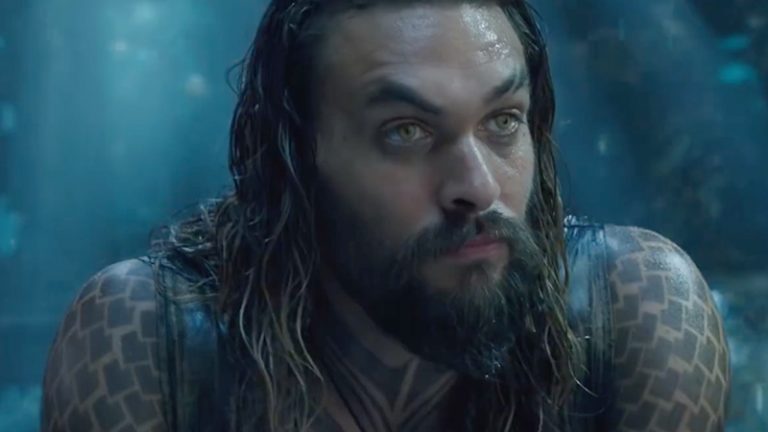 Aquaman 2 Release in 2022

SOURCE: Coming Soon
Given the comic adaptation was a monstrous hit, it was quite inevitable— Warner Bros white flagged the sequel for Aquaman. Helmsman, James Wan is currently in talks to return as a producer for the second movie along with Peter Safran, but there's no verification yet about his intentions of directing the film for the second time. However, Wan is also equally expected to eventually sign on to wheel Aquaman 2.
Likewise, it's not a surprise that Aquaman 2 is releasing during the festive season of Christmas. The holiday frame obviously gives the film an additional edge to set its legs for a long run and in turn a big final aggregation, a fruitful strategy used and proven by the first movie. In addition, the sequel might also get an even more favorable theatrical time span given the film is already considered a billion dollar franchise.
Don't Miss: John Krasinski Is Officially Directing 'A Quiet Place 2'
Given the sequel become an eventual success, it might also leave the 2023 summer calendar dates favorably open for the DC so that the production house may gain the similar success of Aquaman's or even more from its many other forthcoming tentpole movies.
Watch behind the scenes of Aquaman
Meanwhile, Wan is also developing a spinoff film called The Trench, for which he is especially being busy with the film's producing section. The branch-off project from the film, Aquaman already has writing duo Noah Gardner and Aidan Fitzgerald involved with its production team. As for the film's director, it has been highly speculated that either John R. Leonetti (The Conjuring franchise) or Jordan Peele (Get Out) are on Warner Bro's shortlist of possible directors.
Aquaman 2 is also purported to bring back the baddie, Black Manta, portrayed by Yahya Abdul-Mateen II, who despite having a supporting role in the first film hasn't had yet become a high-profile arch nemesis for Jason Momoa's King of Atlantis (or so assumed in the basis of comics). Randall Park is also expected to tune back his character of Dr. Stephen Shin, a scientist obsessed with Atlantis.
Recommended: Disney Released a New Teaser Trailer For Its 'Lion King' Remake During the Oscars
So for the time being, the DCEU has yet another confirmed entry set for the big screen release, alongside Shazam! (April 5, 2019), Wonder Woman 1984 (June 5, 2020), and Birds of Prey (Feb 7, 2020).
In the meantime, Warner studios and DC Films are also separately developing a set of other DC superhero flicks that will have either some or no association with the previous DCEU movies. And in the case, both Wonder Woman 1984 and Aquaman 2 meets the bar set by its predecessors, then it's likely both the franchises will get their third installments.
And if the optimism becomes an utmost reality, consequently producing the third Wonder Woman and Aquaman films which can be then basically used to close out the DCEU so that the new DC superhero movies could kick off a brand new shared cinematic world (especially to redeem the mess-up created by Justice Laeague, 2016 and its actors quitting the projects).
Subsequently, it might be worth considering making Wonder Woman 3 and Aquaman 3 a two-part story arc where the heroes appear in supporting roles in each other's films, with a sole aim for creating a big showdown tale, like Amazons-versus- the Atlantis.
Also Read: Official Tie-in Merchandise For 'Avengers: Endgame' May Reveal Iron Man's New Weapon
But that's just the case of being way too upbeat against the fresh-off success from Aquaman and Wonderwoman.
-->