Sophie Turner Hilariously Mocks Her BFF Maisie Williams' First Ever Sex Scene In a Wine Filled Video
Published Tue Apr 23 2019 By rhyss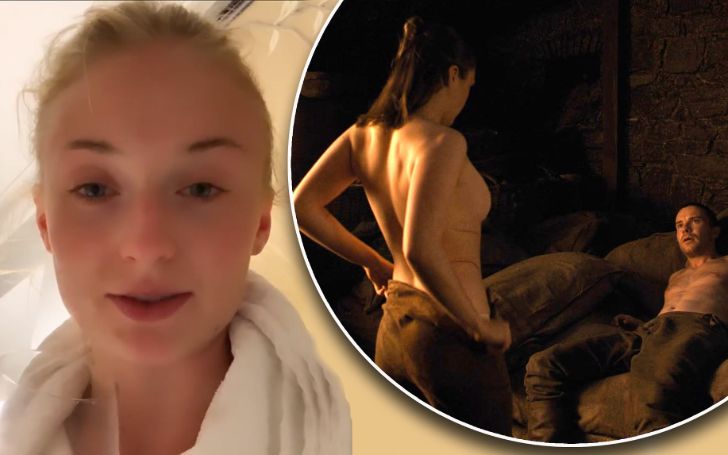 Sophie Turner makes pulls out a Lewd yet funny joke about BFF Maisie Williams sex Scene!
Internet suddenly saw a massive surge in the search result for Maisie Williams's age when her first ever sex scene in Game Of Thrones came to light. And why are we not surprised here!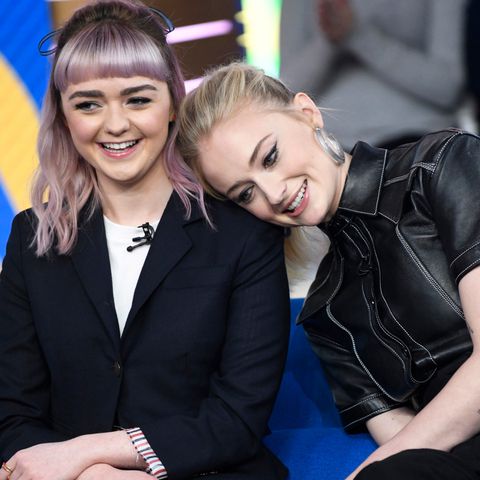 Sophie Turner has something funny to say about her BFF Maisie Williams's sex scene.
SOURCE: Elle
We've all seen Arya Stark grow from a timid and naughty child to a stone-faced killer, but when she made out with Robert Baratheon's Bastard Gendry, many were not comfortable and that explains the surge in the search result.
Don't Miss: Sophie Turner Shares New Details About Wedding to Joe Jonas
The scene was monumental for many and for some, it became a hilarious gaffe. Sophie Turner, who plays Arya's older sister, Sansa, made an incredibly lewd yet funny remark on the scene. Stating how GOT honored the festival Easter's, Sophie in the video she shared on her Instagram said,
'In honor of Easter, I guess Game Of Thrones wanted the storyline to have a little Easter bunny hop, hop, hopping into that pusssaaaayyyy. And that's the tea.'
Whilst wearing a fluffy white dressing robe, the English actress sipped red wine as she makes the big announcement. And that's the tea, is a common phrase she uses in the majority of her Instagram videos.
Sophie's BFF has now gotten her first intimate scene leaving Sophie behind in the aspect of the consensual sex scene. (Ramsay Bolton forced himself with her)
Find Out: The Highest Paid 'Game of Thrones' Star Is Revealed And There's More Than One Correct Answer!
But according to the 22-year-old star, at first, when she read the script, she thought it was a prank by the showrunners, David Benioff and Dan Weiss, who has played similar pranks with the casts before, she told Entertainment Weekly. Later, however, the directors stated: "No, we haven't done that this year." Oh f***!'
In the whole scene, Maisie kept her privates hidden because she felt her character don't need to flash. The beat wasn't really about flashing but the action.
-->