Watch Terry Crews Teaching A Funny Masterclass in 'Pec Popping 101'
Published Sun May 12 2019 By Eden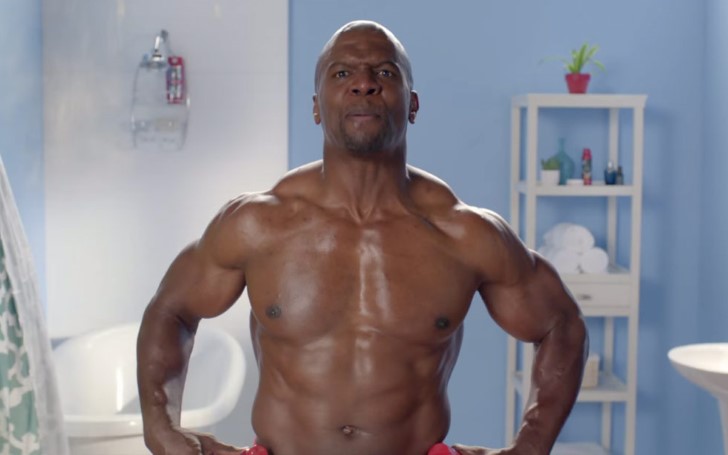 Check out Terry Crews' hilarious masterclass in 'Pec Popping 101'.
This month's Men's Health cover star, Terry Crews, a man of many talents, is an actor, author, activist, and devoted husband and father. In addition to all these, perhaps his greatest skill is in making his pecs dance like Fred and Ginger.
If you are curious to learn how to master this art, well, you're in luck thanks to an instructional video Crews shared on Instagram.
Also Read: Original Avengers: Endgame Title Revealed And The Reason It Changed
In the collegiate course "Pec Popping 101," Professor Crews shows off his signature moves as he informs the students "practice makes perfect". The actor is currently hosting Season 14 of America's Got Talent. Considering Crews possesses such an impressive party trick, perhaps he should be a contestant too.
Crews is well known for showing off his comedy chops along with his huge physique and this video is just the latest illustration of it. As a matter of fact, his jacked physique helped him earn a role in the action franchise The Expendables. Moreover, he won over millions of fans for his hilarious portrayal of Sgt. Terry Jeffords in Brooklyn Nine-Nine.
Of course, who can forget Crews' most iconic performance of them all in White Chicks where he sings along to A Thousand Miles by Vanessa Carlton.
Watch: White Chicks - A Thousand Miles Latrell Scene (Terry Crews)
During a recent goat yoga session, Crews shared a handful of his fitness tips with Men's Health. As it turns out, the routine is exactly what it sounds like. He said, "I train my arms probably twice a week."
The actor added, "These arms are something I've always wanted to have big ever since I was like fifteen years old." Crews also revealed that he does four sets of pull-ups per workout, until failure: "The first set I usually get about thirty in, and then it climbs from there."
You Might Like: White Chicks 2 Is "Going To Happen" As Per Terry Crews
To the surprise of some, Terry's advice for benching more weight is similar to his advice for pec popping: "It takes lots and lots of practice."
-->