WFSB Anchor Denise D'Ascenzo Passes Away at 61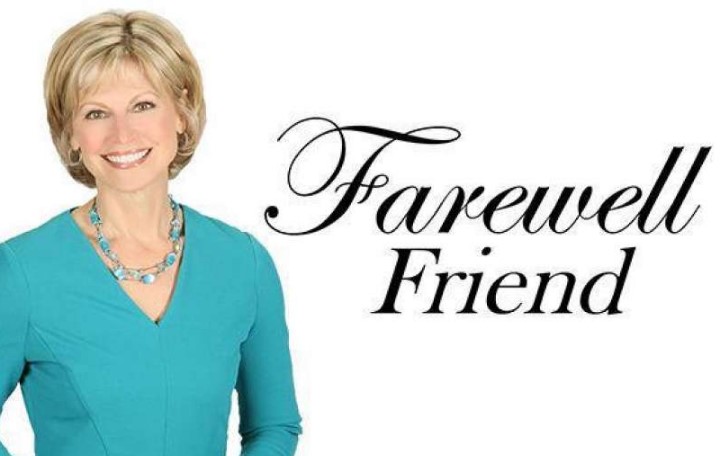 WFSB anchor, Denise D'Ascenzo, unexpectedly died at 61.
Sad news surfaced recently, one of the most sound anchors of the local channel WFSB TV, Denise D'Ascenzo, died unexpectedly, the WFSB boss reported on Saturday, December 8, 2019.
While people on the internet, and all around the world want to know "how did Denise D'Ascenzo die?" the station failed to disclose the cause of the death in their statement. According to the announcement by station, the 61-year-old anchor died at her home.
Watch: VIDEO: Denise D'Ascenzo Tribute.
The statement read, "The grief we are all feeling is immeasurable," the report said. "We are devastated for her husband and daughter, who were her whole life. There are no words that could begin to summarize this loss for our WFSB family."
Denise, who had become the local household name for the people of Connecticut, joined the network in 1986. The late anchor, who served for 25 years, was known for the excellent delivery of the news as she was in charge of covering all the major local and national news.
The 61-year-old anchor was awarded many prestigious accolades, Denise was presented with the National Academy of Television Arts and Sciences Silver Circle in 2013. Later in 2015, the late anchor became the first woman to be inducted into the Connecticut broadcasters Association Hall of Fame.
Also Read: Yet Another Dominican Republica Mishap! Long Island Pizzeria 'Very Healthy' Owner, Vittorio Caruso Dies After Drinking Something
D'Ascenzo was also awarded one of the most prestigious awards, Edward R. Murrow awards, and many more. Her dedication to her work was beyond any words and accolades.
Watch: Tribute to Denise D'ascenzo CT's Princess.
Following her demise, her friends and family and all the colleagues and the whole network are mourning. One of Denise's co-anchors on the network, Dennis House, reported the news of her death with tears in his eyes. House said, "my sister, my TV wife, my best friend here and my co-anchor for 25 years."
Also See: How did Cokie Roberts Die? Learn Her Cause of Death Here!
Even Governor Ned Lamont tweeted to acknowledge her death, taking to his Twitter, Governor wrote, "D'Ascenzo's death was incredibly saddening. She was undoubtedly a Connecticut news legend." Ned added, "She was a trusted name in journalism, and her work most certainly made an impact. My deepest condolences go to her family, friends, and colleagues at WFSB."
Glamour Fame team would like to pass our deepest condolences to the family of the longest-serving anchor of the WFSB, Denise D'Ascenzo. May her family find the strength to overcome the loss.
Recommended: Stefanie Sherk's Tragic Death Ruled Suicide By Drowning!
For more information on your favorite celebrities' lifestyles, stay tuned to Glamour Fame, and don't forget to sign up for the newsletter.
-->