What a Touching Tribute! Late Robin Williams' Youngest Son Marries on his late Father' Birthday
Published Wed Jul 24 2019 By rhyss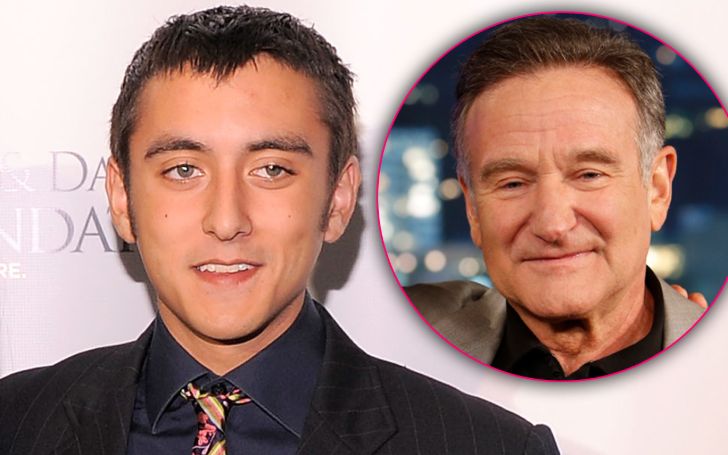 On the occasion of what could've been 68th birthday for late comedian Robin Williams, his youngest son Cody Williams married the love of his life, Maria Flores.
Cody, 27, and Maria even paid tribute to Robin alongside her late grandfather Daniel Flores, aunt Carol Bowling and Todd Elsner, Cody's cousin.
The pair tied the knot at the same residence where Robin raised Cody and daughter Zelda, 29, he shared with ex-wife, Marsha Garces Williams. Robin is also father to his 36-year-old son Zachary whom he shared with Valerie Velardi. The location is even more important for the duo as its the same site where they fell in love.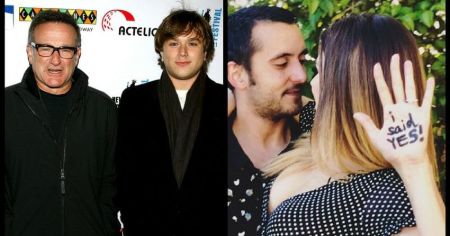 All of the guests had yellow flowers in their hands while the song 'Never Enough' sung by Maria played in the background. In order to express their gratitude, three wicks candle were lit for their late family members.
Recommended: Fast & Furious star Vin Diesel' Stunt Double Involved in a Horrific Accident; Falls 30ft Onto his Head
Zenda also shared her own tribute on Instagram, implying how 21st July is a significant date in her life.
Williams passed away on August 2014 after an apparent suicide. He was 63 at the time of his death. Ever since his tragic demise, his children have opened quite a number of times as to how it all changed their life.
Most recently, Zak talked to Good Morning Britain and divulged about his father's struggle. He said,
"It was sad to see someone who was suffering so. As a family member and a child, you want to do everything you can to help soothe and ease what seemed to be intense personal pain."
Ever since his death, the family has moved on with their lives. Zak recently became a father of Mickey, with his fiance, Olivia June back in May of this year.
-->