What Can We Expect From Thor: Ragnarok Director Taika Waititi's Live-Action Akira Film?
Published Sun May 26 2019 By David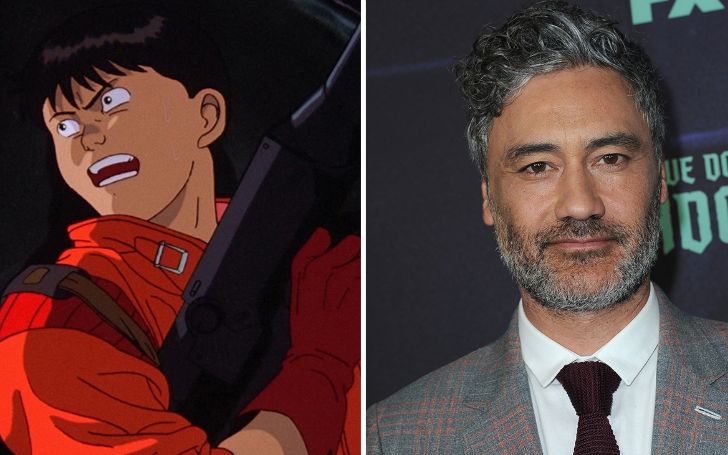 When's the release date of Taika Waititi's live-action Akira?
Hollywood is finally getting momentum for a beloved manga series, Akira and as of recent news, the film is reported of having a well-known helmsman, Taika Waititi on the director seat. What's more, the project is now officially scheduled to be released on May 21st, 2021.
This Waititi's directorial, which is being distributed by Warner Bros., was first announced in 2017. The revelation came just before Waititi's first major blockbuster film, Thor: Ragnarok was released.
Thor: Ragnarok director, Taika Waititi is directing the live-action adaptation of 1988 Akira.
SOURCE: Photofest; Getty Images
Although the NewZealand director built up a cult-like fan base around himself thanks to movies like What We Do in the Shadows and Eagle vs Shark, Akira made longtime fans of the manga series — and the critically acclaimed 1988 anime adaptation — quite nervous. In 2018 Waititi told Dazed magazine that he was more than aware of the concern.
Also Read: Plot Synopsis For Akira Is Very Different From Original Manga And Anime
As such the 43-year-old said, "What I wanted to do was an adaptation of the books, 'cos a lot of people are like, 'Don't touch that film!' and I'm like, 'I'm not remaking the film, I want to go back to the book. A lot of the people freaking out haven't even read the books, and there are six gigantic books to go through. It's so rich."
The project is also getting the support of original manga author Katsuhiro Otomo. Back in 2017, Otomo told Forbes that although he was ready to step away from Akira, he's okay with other people adapting his work.
Recommended: Leonardo DiCaprio Could Star in Guillermo del Toro's 'Nightmare Alley'
The creator's one condition, however, is being allowed "to check and approve the scenario" for a live-action adaptation. Otomo, himself struggled with propelling his work to a live-action film, but this time it sounds like he'll work closely with Waititi to bring the story to a big screen.
Katsuhiro Otomo, the original creator of Akira insisted on remaining by the side while Hollywood is adapting his work.
The original anime film Akira's follows a Tokyo in a near-future cyberpunk dystopia overwhelmed by poverty, crime, and massive, brightly lit advertisements. The film's protagonist, Kaneda, a bike gang leader, tries to save his childhood friend, Tetsuo from a secret government project.
Kaneda fights against anti-government activists, greedy politicians, irresponsible scientists, and a powerful military leader until Tetsuo's supernatural powers are suddenly unleashed. An ultimate battle is fought in Tokyo Olympiad exposing the experiment's secrets.
The film since its release has been hugely influential on multiple genres, helping to sell Western audiences on anime and influencing sci-fi movies like Inception and The Matrix. Akira is also said to have loosely inspired the character Eleven from Stranger Things.
Hollywood doesn't hold a good reputation when it comes to adapting popular manga and anime. Netflix's Death Note was panned by critics for not living up to the standards of its source material, and Rupert Sanders' live-action adaptation of Ghost in the Shell was heavily centered on the original anime movie to the point that it didn't work. Ghost in the Shell also received criticism for casting Scarlett Johansson, with the studio further facing the accusations of whitewashing.
Fans are still being reluctant on Waititi's recruitment, but the director has more than proved since the announcement that if any director can do it, it's him. Ragnarok was critically praised and re-established Waititi as a director not scared to take on a project or franchise with a strong built-in fan base. Though even he suggested in 2018 he hadn't "really started to get my head around it yet."
Leonardo DiCaprio is serving as one of the producers for the modern remake of Akira.
It's too early to say what Waititi's Akira will look like, but considering the filmmaker's history, it's not too bad to feel a little optimism. In addition, the Academy winning actor, Leonardo DiCaprio is producing Akira along with Andrew Lazar.
You May Also Like: Leonardo DiCaprio Tries To Maintain A Low Profile As He Makes Rare Public Outing With Girlfriend Camila Morrone

When it releases on May 21st, 2021, Akira will have stiff competition against an untitled Marvel movie and John Wick 4.
-->