What Is Anya Chalotra's Net Worth? Get All The Details Of Her Sources Of Income And Earnings!
Published Fri Aug 16 2019 By Sea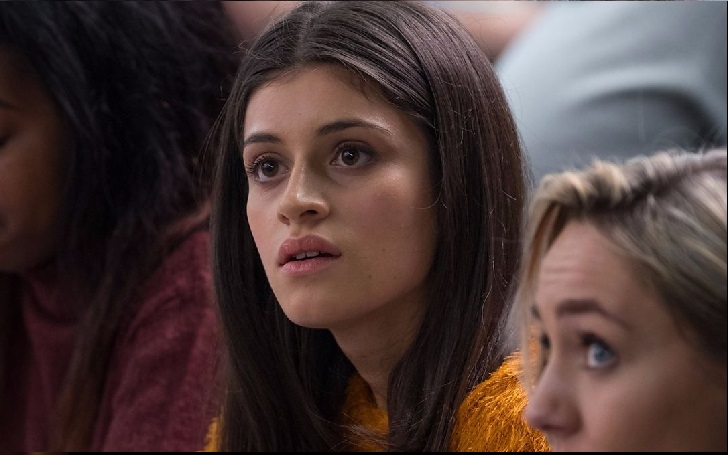 Actors are emerging every day, and there are many getting more prominent roles than they used to previously play. That's also the case for the British-Indian actress Anya Chalotra who got the chance to be in the main cast of the much anticipated Netflix series 'The Witcher'. Will she meet the expectations of the fans from her character?
It's not like the romantically single Chalotra isn't a big household name in the UK. It's just that she possesses only a few credits to her acting background. Though she was not among the main cast of her first TV credits, she impressed in her performances and became a more popular crew member. Her role of 'Jennifer Ashman' in BBC's 'Wanderlust' and 'Lila Marbury' in British TV mini-series 'The ABC Murder' last year immediately brought her into the spotlight as one of the best up and coming British actress.
What is Anya Chalotra's Net Worth and Income Source?
Reportedly, the Hindu actress Anya Chalotra boasts a net worth of $100,000. Her last source of income was the YouTube animated original 'Sherwood' in which she voiced the lead character 'Robin Loxley'. She is currently employed by Netflix to be in the main cast of 'The Witcher' series which already begun it's production and is expected to be released in late 2019.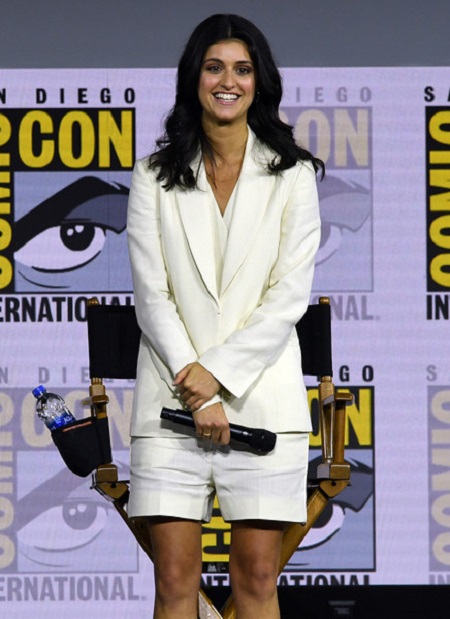 Here's the tricky thing about determining the salaries of British actors — the BBC does not publicize it's celebrity salaries. However, a British actor earns much less in contrast to American TV actors. Maximum of around $24k (£20k) per episode in the UK against a common $1 million in the US. It's not surprising that many British actors move to the states for better roles. Since she was not one of the main cast in 2018, she most probably earned less than $24k per episode.
Like many, Chalotra also moved to the US and got her first main role in the YouTube Originals' Sherwood. It was just a voice cast though and couldn't feature her face, but we know what YouTube is capable of. The first episode made 7.7 million views in the first week and has over 15 million views by now. That's $2.7 million in terms of money, assuming an average $0.18 per view. That was for the free first episode content. The other nine episodes were Premium, and we can expect no less with millions watching the show.
Anya Chalotra's Career Beginnings — Theater
Born and raised in Wolverhampton, UK, Chalotra was passionate about acting since an early age. And like most people with such enthusiasm and talent, she was part of the theater group in her school, St. Dominic's Grammar School for Girls. Her devotion to performance took her to train at the London Academy of Music and Dramatic Art (LAMDA), of which Benedict Cumberbatch is the president, and also the Guildhall School of Music and Drama. Her theater credits during her time at the latter include many Shakespearean plays. School plays are hardly any kind of income source.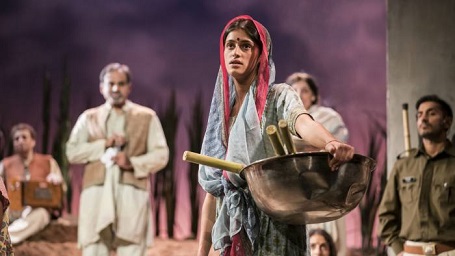 Later when Chalotra went professional, her credits include 'Much Ado About Nothing' and 'The Village' among others. The latter play that started in September 2018 was a breakthrough for Chalotra since critics gave positive reviews all around the country. She played the role of 'Jyoti'. It was probably that role that got her into the cast of her first TV performance in Wanderlust the next month (October 2018). Theater artists in the UK earn around $790 per week. She is represented by 'Artists Partnership' talent agency.
Breakthrough in the US/Canada - The Witcher
In October 2018, Chalotra's first TV appearance Wanderlust was just airing, and she was announced to be in the main cast of the upcoming drama 'The Witcher'. It is based on a series of novels and short stories by Andrzej Sapkowski and is staged in the medieval era.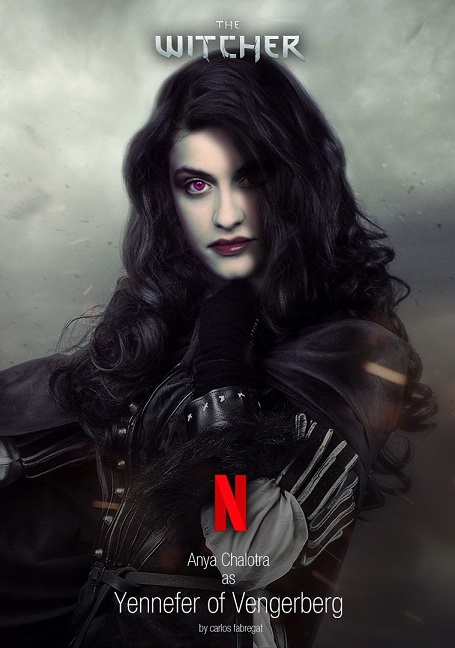 There were questions over her choice for the series as she looks too young to be partnered with 36-year-old Henry Cavill, but it is a big breakthrough for Chalotra in the US, and she won't waste any effort in making her character as 'Yennefer' stand out to the Netflix. Actors in the US earn a hefty sum, especially if they play one of the main roles and coupled with the show being broadcast by Netflix, Chalotra is surely going to fatten up her bank account.
-->