What is Kelly Rizzo, Bob Saget's Wife's Profession? What is her Net Worth?
Published Wed Mar 09 2022 By sujan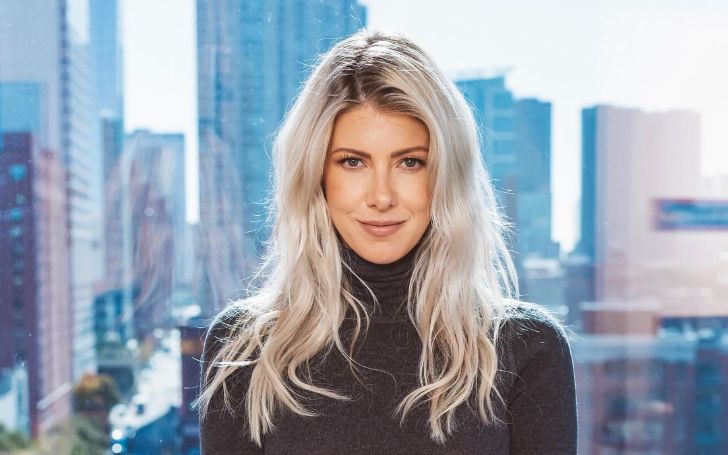 What is Kelly Rizzo, Bob Saget's Wife's Profession? What is her Net Worth?
Kelly Rizzo is a well-known American TV Host, Model, Blogger, Social media influencer, podcaster, realtor, celebrity spouse, and entrepreneur. She is also famous for being the half-soul of Bob Saget, A renowned American stand-up comedian, actor, and TV host. She was the second wife of Bob Saget. Kelly was born on 1979 May 19 in the United States to Santo Rizzo and Sharon Rizzo.
She has two sibling sisters. Apart from hosting, Kelly is also a professional blogger and a youtube content creator. She generally uploads fashion-related, health tips and food-related videos on her youtube channel. She is also a founder and producer of Eat Travels Rock productions. Not only this, Kelly herself is a host of Eat Travels Rock show.
According to the reports, Kelly's husband, the famous stand-up comedian Bob Saget died on January 9, 2022. His death has caused a massive uproar in his family. Kelly is a Christain by religion. She has shown her interest in journalism too. Kelly is also involved in the real estate business. We can conclude that Kelly has put her hand on almost everything. She has the knowledge and a passion for that business or work.
Bob Saget's Wife's Kelly Rizzo Professions and Awards
It will not be enough to describe her by only one profession. As per reports, Kelly has worked in many professions like host, blogger, real estate, and many more. But when it comes to her profession, it would be better to describe her as a journalist and a Blogger. Kellly has completed her primary education in the field of journalism too. However, her career started as a Blogger. So, with due respect, her profession is journalism and Blogging.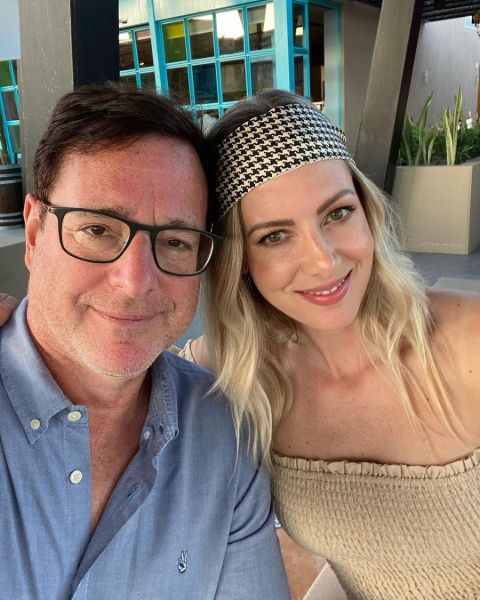 Image: Kelly Rizzo and her late beloved husband, Bob Saget.
Source: Instagram @eattravelrock
Kelly posted some pictures of Bob and her together on her official Instagram account, reminiscing the good old days. She has shared how much they loved each other and declared him the most incredible man on earth. She also conveyed to the fans via Instagram caption that the last six years of her life are the best she has ever had, and she doesn't hold any regrets.
Also See: Camille Kostek got a Sweet Kiss from her Football Star Boyfriend Rob Gronkowski.
Following the records, Kelly hasn't won any awards to date, Although she is doing a fabulous job in her field. Her work is praised and loved by people around the world. We can expect her to win some awards in the coming days if she continues doing her job well.
Kelly Rizzo's Net Worth
By working in so many fields, she has earned quite a bit to live a good life and give good education and lifestyle to her beloved daughters. According to reports, she has a net worth of around $1 million, which I find a considerable amount.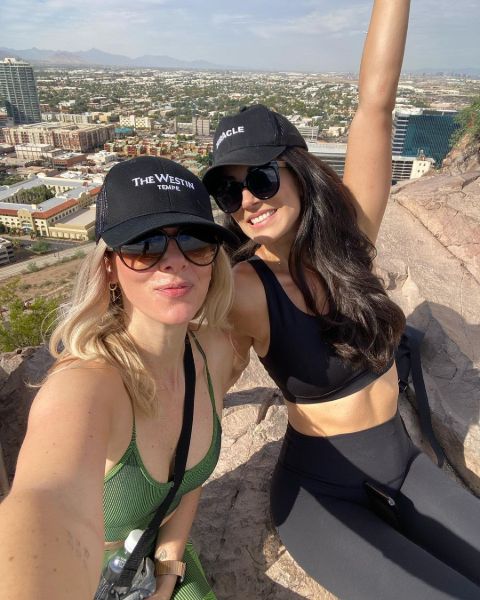 Image: Kelly and her sister enjoying time in Arizona, Tempe.
Source: Instagram @eattravelrock
Kelly's late husband Bob Saget's net worth was $50 million. She must have inherited a massive sum of money from her late partner's wealth if not all of them.
Don't miss: Christina Aguilera Posted Topless Image on Instagram!
For more updates on your favorite celebrity, stay connected to Glamour Fame.
-->