What is Lily James' Net Worth in 2021? Learn All the Details Here
Lily James Net Worth In 2021 Is Huge. Read The Exclusive Analysis Of Her Wealth Here!
Lily Chloe Ninette Thomson was born on April 5, 1989, in Esher, Surrey, England. A model and actress, you know her from the hit period drama "Downtown Abbey." Professionally known as Lily James, her breakthrough was Kenneth Branagh, who directed "Cindrella" in 2015.
Born to an actress and musician, namely, Ninette Mantle and Jamie Thomson, Lily's talents were a natural trait she found in herself growing up. Graduating from Guildhall school of music and drama in 2010, Lily ventured into showbiz via modeling. Continue reading as we bring you the details of Lily's wealth and income in 2021.
Lily James's Colossal Net Worth In 2021!
Currently raising eyebrows for her shocking transformation for the upcoming Hulu's limited series drama "Pam & Tommy," where Lily will be playing Pamela Anderson, co-starring Sebastian Stan as Tommy Lee, the first look of the drama in one word is fire.
Lily James's estimated Net Worth in 2021 is a whopping $8 million.
Photo Source: Vanity Fair
Only in the eleventh year of her blossoming career Lily has done at least 26 films and shows. Two-time Screen Actors Guild winner Lily James's Net Worth in 2021 is estimated to be a whopping $8 million. Not long ago, in March 2021, the actress had left fans stunned when she bought a £3million house in London.
Check Out: What is Shock G's Net Worth in 2021? Find All the Details Here
Starting her on-screen journey from television, with shows like BBC's "Just William," she went onto star opposite big stars like Billie Piper, Meryl Streep, Pierce Boseman. Lily's character Donna Sheridan in 2018's "Mama mia 2, a film that grossed $393 million worldwide, proved incremental to her short career and marked her as a versatile actress in Hollywood.
Lily James's Dominic West Scandal!
The English actress faced moments of disgrace in October 2020, when she was pictured getting cuddly and intimate with her 51 years old married co-star Dominic West in Rome, in what came to be known as the Dominic West scandal.
Lily James and her co-star Dominic West were spotted getting cuddly in October 2020.
Photo Source: Pinterest
Lily found herself at the center of a media storm when the pictures went viral. West, who is married to Catherine Fitzgerald with four children, saw close to no brunt from fans, and Lily, on the other hand, was called names and shamed.
The actress, after keeping silent for months and finally spoke a line on the topic on May 2, in her interview with "The Guardian." There is a lot to say, but not now, I'm afraid." said Lily James.
Lily James's Love Life!
One of the most in-demand Hollywood actresses, Lily has no qualms when it comes to getting candid about her love life. Previously in a relationship with actor Matt Smith and briefly linked with Chris Evans, Lily is already few months in with her new boyfriend, Michael Shuman, a musician.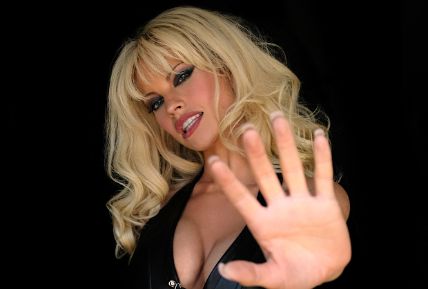 Lily James will be playing Pamela Anderson in her upcoming Hulu's "Pam & Tommy" with Sebastian Stan as Tommy Lee.
Photo Source: Twitter
Daily News reported that things are going pretty well for the couple, and they might be headed somewhere serious. In April, Lily and Shuman were spotted strolling hand in hand in Los Angeles, and they were apparently on their way to meet Michael's parents.
Recommended: Jake Paul Gets Beat Up After Taking Floyd Mayweather's Hat
Lily James starter "The Pursuit of Love," a BBC romance drama directed by Emily Mortimer, just had its first episode released on 9 May 2021, and Lily has reportedly given her finest. Recently turned blonde, Lily is currently looking thrilled on her Instagram for her upcoming Hulu's Pam & Tommy."
For more information and news on your favorite stars, stay connected to Glamourfame.
-->