What News! Adrienne Bailon Houghton Reveals A Man Once Cried After Having Sex With Her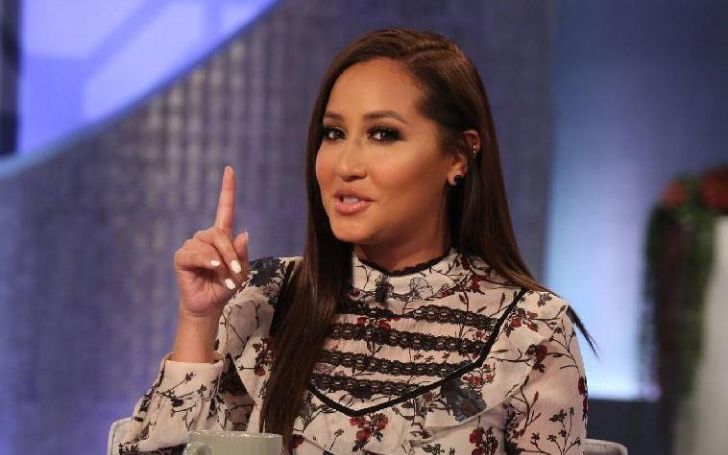 The Real Talk show co-host, Adrienne Bailon Houghton opens up about making a man cry with joy after having sex with him.
On the recent episode of the show, the ladies(Jeannie Mai, Tamera Mowry and, Loni Love) were talking about their intimate life and how a guy opened up about his life after their encounter.
Mai started it all and said that when a man is in the bed with you, happy & satisfied, he won't put on a facade and be real for once.
While all the ladies were having a banter, Adrienne then asked all of them whether "Anybody ever cried after?"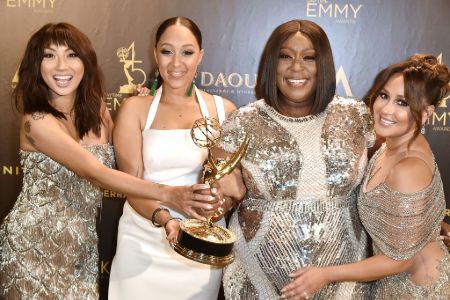 Answering her funny question, Love said, "Oh girl yes," for which Adrienne replied, "Look at God, I will say… I love that. That's bomb."
"The Cheetah Girls" star even reenacted the scene when a guy cries after their intimate encounter. Mowry got little overwhelmed by the ladies talk as she never experience it with her husband Adam Housely. She maintained, "Now I'm like oh my God, I'm going to ask him, 'Adam, come on, cry!"
You May Also Like: Kim Kardashian West Had "Innocent Intentions" With Naming Her Shapewear Line Kimono
Adrienne is quite open about her private life and speaks in great length regarding her sex life. Just last week, in the show, the ladies asked her as to how long she can go without sex.
Her answer surprised many! According to her, she can go for only 12-hours with any sort of intercourse, be it with Israel Houghton or herself.
Mowry, at first, thought she was going to say 12 days but for Adrienne 12 hours in itself is a very long time. Though she is unbothered by it, she also affirms, "I know! I don't know how this having a baby thing is going to work out in the future."
Recommended: Who Are Zendaya' Parents? Grab All The Details Of Her Siblings And Family!
Adrienne is married to gospel singer Isreal since November 2016. Prior to their wedding night, the couple had opted for celibacy. When the day of reckoning came, Isreal was taken aback after entering their hotel room. His wife posted a lot of her pictures from a sexy boudoir shoot all over the walls.
-->