What Is Trevor Noah Net Worth? How Much Does He Get Paid to Host 'The Daily Show'?
Published Thu Jun 06 2019 By Andrew
In the life of the members of the entertainment industry fame and glamour is a given but only a few get a taste of that life in a short span of time. Despite commencing his career as a comedian since moving to America from South Africa in 2002, Trevor Noah garnered a phenomenal amount of fame in the short span.
The native of South Africa enjoys a career as a comedian, writer, producer, political commentator, actor, and television host. He is famous among the crowds for being the host of The Daily Show, an American satirical news program that airs on Comedy Central. Let's get to know the depts of Trevor Noah net worth and the way he uses it to make the most out of his life.
You Might Like: What Is Keanu Reeves Net Worth? Learn The Details Of The Hollywood Star's Cars, House, Salary, Earnings!
What is Trevor Noah Net Worth?
Being a widely acclaimed actor and author with various TV shows and a widely-read book to his name Trevor Noah sure has amassed a phenomenal amount of dollar bills. It would be totally safe to say that Trevor Noah's net worth totally reflects his successful career. As of 2019, he is estimated to have a net worth of a whopping $13 million.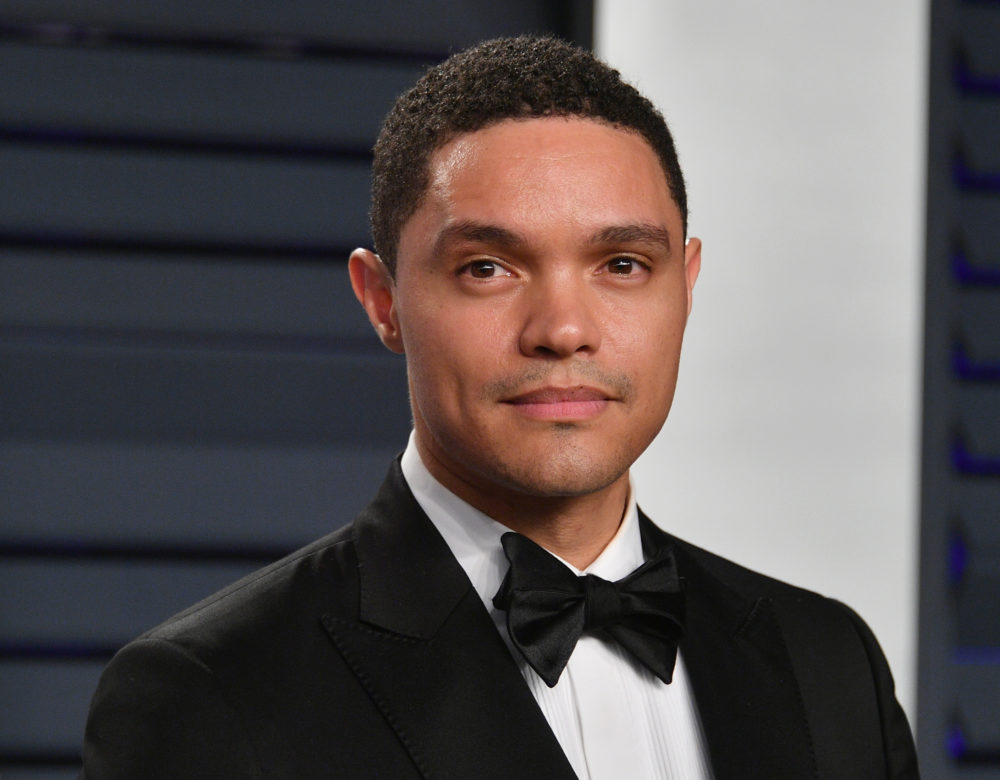 Trevor Noah amassed a phenomenal amount of wealth for himself in the short amount of his career.
SOURCE: WBUR
The prolific actor also purchased a duplex penthouse in 2017 located in a posh neighborhood of Manhattan for $10 million. The three-bedroom apartment boasts itself as one of the most luxurious abodes with state of the art amenities at its disposal.
Also read: James Holzhauer, American Sports Gambler Finally Lost in Jeopardy; Jimmy Kimmel Has Something To Say on That
Steering to the aspect of his ride, once he moves to New York he saw no use of his Lamborghini Aventador which he bought for $250,000 down in LA. Noah is all about that city life now and rather prefers the ample public transport services that NY comes with. Moreover, he is also known to be a major member of a car club which lets him get behind the wheels of any car he sets his mind to. Well, talk about class!
Trevor Noah's Earning From Hosting 'The Daily Show'? His other sources of income.
Trevor Noah made the way to his massive fortune through his hilarious jokes and the delivery that makes it even more effective. The comedian is famous for his hosting endeavor on 'The Daily Show' and sure baggs a huge lump sum for it. The host amasses $4 million annually through making his astounding presence known in the show.
Watch: Trevor Noah hosting The Daily Show.
Other sources of Trevor's income include his stand up comedy tours that he recently wrapped up in Australia which made him around $2 million. The 35-years-old is also a phenomenal writer with books like 'Born A Crime' and 'The Donald J Trump Presidental Twitter Library' (a compilation of Donald Trump's bizarre) tweets under his belt. With the books selling like a hotcake his wealth is sure witnessing an uprising trend.
-->