What Was The Reason For Farrah Fawcett Death? Charlie's Angels Co-Star Jaclyn Smith Remembers Her Final Days!
Published Thu May 23 2019 By Andrew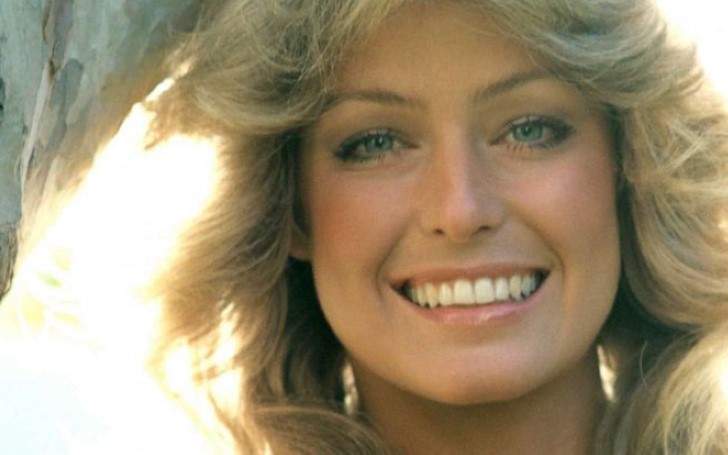 What caused Farrah Fawcett death? Her Charlie's Angels co-star Jaclyn Smith remembers Fawcett's final days.
June 25, 2009 marks a tragic day in the world of Show-biz as Farrah Fawcett passed away aged 62 after a three-year battle along the bumpy ride of a cancerous journey on this day.
Ten years of stay in heaven, she still stands firm ground as a cultural icon till date. As he won over the heart of many her stints on 'Charlie's Angels' rocking that red swimsuit pin-up which was much beloved among fans.
Loved ones and confidants remember Farrah Fawcett.
SOURCE: ABC News - Go.com
These moments mark the best of times to reminisce her life and career and the way she enriched the lives of many as her biographical flick is set to release on July 9 through A&E which is titled 'BIOGRAPHY: Farrah Fawcett Forever'.
Also read: Andrew Hall Death: Remembering The Life Of Coronation Street And Butterflies Star!
The special dedicated flick features talk with a variety of actors such as the likes of Robert Duvall, Cicely Tyson, former Paramount CEO Sherry Lansing, and Fawcett's Charlie's Angels costar Jaclyn Smith.
The unreleased biography shades a different light into Fawcett's battle with cancer through different unraveled footage of the hard times of her life, never-before-seen family photographs, and footage of Fawcett's art project with sculptor Keith Edmier.
The recent exclusive preview released by EW focuses its attention mainly on interviews and the archival footage. Moreover, it also showcases the unseen intimate clips of Fawcett in the hospital while suffering her cancer treatment while sharing some intimate talks with Ryan O'Neal.
Lansing recalls in the promo,
"Farrah was so determined. She said, 'I have cancer, I'm going to tell the public.' She saved lives by doing that,"
While Smith adds,
"What was really important to Farrah at the end was making a difference in life,"
Though Farrah Fawcett is not among us today her acting marvels shall surely be present in our hearts.
-->