Jamie Oliver Vs. Gordon Ramsay - Who Is Better?
Published Thu May 23 2019 By Chester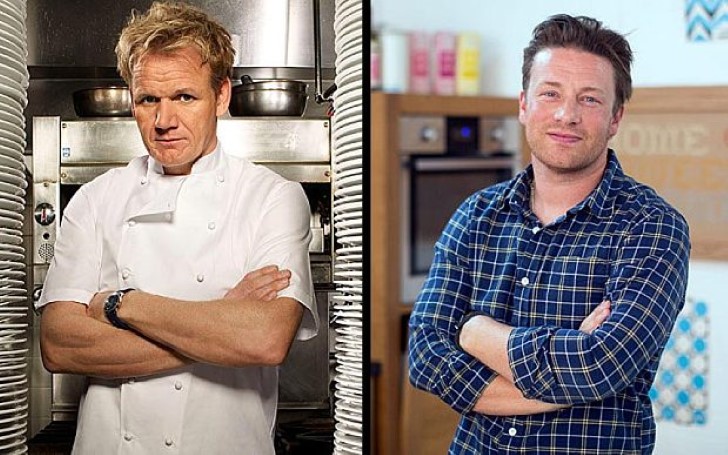 Learn who is better between the two leading chefs Jamie Oliver and Gordon Ramsay.
In the tough era of competition, one definitely has to be just more than average to achieve the best result. Crediting that aside, your creativity, hard work, and flexibility is the key to the astonishing result.
So today we have come up with the two leading star Chefs Jamie Oliver and Gordon Ramsay. For those who are unknown about the two well just think they are rivals who runs a long chain of hotels.
Jamie Oliver says Gordon Ramsay 'does nothing but talk s**t'

SOURCE: Online Brand Identity
Today we are going to discuss the two leading chefs professional success and business strategies apart from their feud related to Gordan intercepting Jamie's personal life.
Netflix's Newest Food Docuseries 'Street Food' Is Sure To Make You Drool >>>
On paper, Gordon wins the fight. He edges in the charisma department and tells us that he'd kill Jamie in a cook-off. But despite this personal magnetism his brand and business have been still struggling.
According to the business analyst, his marketing strategies have not been that good as he's trying to be both marketing and product director at the same time which may result in bad consequences.
His marketing strategies include a partnership with celebrities like David Beckham and other influential people to increase the goodwill and hype of the product.
McDonald's Set To Add A Creepy New Feature To Its Drive Thru >>>
On the contrary, Jamie's seems little laid back, doesn't it? Well, don't get fooled by it as he has maintained an iron discipline and creativity which is extending beyond the books and TV to ad events for restaurants, cookery schools lifestyle products and so forth.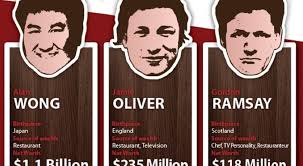 Oliver holds a staggering net worth of $235 Million and Ramsey with a whopping $118 million.
SOURCE: Fine Dining
Another crucial thing that Gordon seemed to lack is a mission. He is often seen pushing and changing the way people normally eat the food. As a matter of fact, he seems more creative and hardworking.
To be more diplomatic, Oliver delivers a true system approach to marketing with different ideas and strategies. Whereas Gordon's way is a bit different as he carries contrasting views and thoughts, let's say using some media and stars for the goodwill.
Although both the chef ideas vary, the main aspect is the quality of food they serve to the customers. Despite all the marketing strategies and policies, the major motto should be focused on customers.
Hope you guys enjoyed today's article. Follow us and stay tuned to find more interesting facts and news of the trending personalities.
-->