Where Can You Buy Red Nose Day T Shirt? Get All The Details Of Red Nose Day Accessories
Published Sun May 26 2019 By Jessica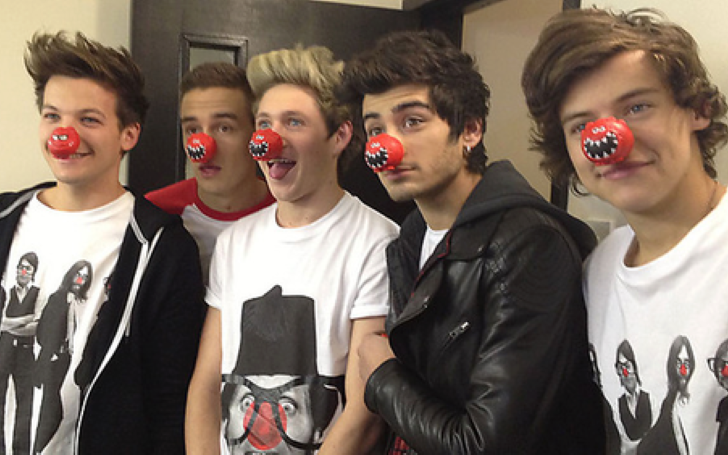 Get all the details to where you can but the Red Nose Day t-shirts and accessories.
Comic Relief's contribution as a charity organization over the decade to help the poor and underprivileged people in the UK and across the globe remains forever magnificent.
Red Nose Day, which takes place every year and a major part of a fundraising event organized by Comic Relief, produces merchandise such as t-shirts to aid the disadvantaged through its sales and profits.
Related: Vans x Harry Potter Collection Finally Revealed And It Looks Amazing!
So, where can you buy the Red Nose Day shirts and merchandise?
SOURCE: Dhgate
You can get the Red Nose Day shirts all available from kids to adult sizes in multiple stores in the UK. As a matter of fact, you can buy them online as well.
To order to purchase them online, you can check out the Red Nose Day t-shirts out on online shopping sites like Red Bubble, and J Maxx, an American department store chain.
The t-shirts mainly designed with the Red Nose Day's signature color; Red, White, and Black come with celebrities faces, various cartoons; Winnie the Pooh, Mickey Mouse, and the red big clown nose prints.
SOURCE: Pic Click
In addition, the price range of the shirts available in both full and half sleeves vary from a minimum rate of £6.99 to maximum rate of £16.99.
Also see: Top 5 Little Luxuries Which You Can Buy Even When You Are Broke AF!
Besides t-shirts, other accessories sold by Red Nose Day, which are as well easily accessible to purchase online include stuff like mugs, badges, toys, and bracelets.
Over the three decades, Comic Relief successfully raised £1 billion to aid the needy and eradicate poverty through the provision of education, health, and others infrastructures.
If interested to help Comic Relief in their motive to make the world a better place, you can happily contribute by making a donation (doesn't matter whether it's a big or small donation.) at the Comic Relief official website.
Don't miss: Shop 'Game of Thrones' Gifts For Everyone in Your House Before The Final Season
Kudos to Comic Relief for their continuation and commitment to the extraordinary work.
-->